MIDLOTHIAN, TX — You don't know where you're going until you know where you've been," Judith Howard, recording secretary for the Midlothian Area Historical Society, quoted one of her favorite sayings to describe why she is passionate about preserving history. "It is a part of me," she said. "My great-grandparents from both sides of my family helped settle Ellis County. They owned land here and gave land for cemeteries. When you see your family's name on stained glass windows and on markers, you're tied to it. It's a visual thing, and you think emotionally, Wow! I am a part of this. It's just always there. My mother and great-aunt were savers of things that had stories behind them."
Karen Kay Esberger, historian for the Historical Society, expresses similar sentiments. "For me, it is genetics. I started work on the family tree when I was 12. I've always saved articles out of the newspaper," she said.
For both women, much of Midlothian's history played out in front of them as they grew up here. The Midlothian Area Historical Society, founded on September 6, 2007, is the latest historical organization in Midlothian attempting to preserve history. Because the club is so young, a permanent meeting place has yet to be established. Laughing, Judith said, "We are somewhat homeless, meaning we have no entity we can call our own, like a museum where we could meet. Right now, we meet the first Tuesday of every month at Citizens National Bank on Ninth Street. Our purpose is mainly to save Midlothian history. We have had several important buildings torn down over the years, and so we don't want that to happen again. We also work with other organizations and with the city. One of the city's goals is to save history." The Historical Society works in harmony with the city's historical advisory board in preserving Midlothian.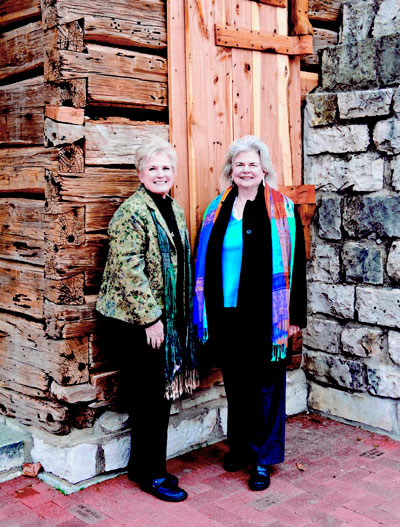 One of the more interesting areas of Midlothian's history is the journey of the log cabin that now resides downtown. Judith recounted the story. "The log cabin started out as a home and became a school on its original location. It has been a barn, too. A private citizen moved it to his property, because he could see how it was deteriorating. He wanted to preserve it. For seven years, Mr. and Mrs. Jack Anderson collected authentic furnishings for it. That was in the late '60s when they retrieved it, and the building stayed on their property until the 1990s. When he died and she was going to move away from the property, Mrs. Anderson donated the cabin to the city because she wanted the building taken care of. That is when it was moved to its current site with all of its belongings. The roof needs work, but we will have to get more money before we can finish it. The gentleman doing the work is a noted log cabin authority in the state of Texas. His name is Bill Marquis, and he's had to go to Louisiana and East Texas for the logs he is using to repair the cabin."
The Historical Society conducts interviews with some of the senior citizens in town to get their memories and real-life experiences in Midlothian. There was a unifying message heard in most of the interviews. Karen stated, "One thing most of the senior citizens mentioned in their interviews was the sense of community and working together here. The community as a whole worked together to get things accomplished." One example of the community pulling together to accomplish something is the Midlothian Civic Center located on Main Street. It was built by those who lived here.
"The men would come home from their jobs and go down there and clean brick," explained Judith. "The wives would make food and take it down there to them. Everyone contributed their time and labor in their area of expertise, like wiring or bricklaying."
"The saddest part is where those bricks came from," Karen added. "When they were tearing down those schools, one of the board members bought all the bricks for one dollar. They took them down to the Civic Center to use."
The bricks Karen refers to were from old school buildings demolished to make way for newer schools. Midlothian's original school buildings were a high school, grammar school (six, seventh and eighth grades), a primary school and a separate school building for African American students. In the 1950s, the school district added a gym for athletic needs. Almost immediately after the gym opened, it was determined that the old grammar school needed to be replaced. The students from the grammar school moved into the gym for classes for one year, during which time the new grammar school was constructed. Then the razing of the high school was next, and those students went into the gym for a semester. The gym is still standing next to J.R. Irvin Elementary School. Because of its age, the gym needs to be renovated.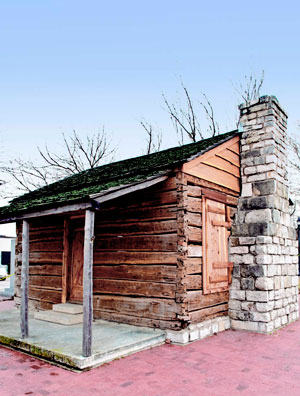 Judith acknowledged the Historical Society's role. "The gym is one of the structures that we are working to save, because it is the first gym the city and school district had. It was built from material gathered at WWII sites at Camp Bowie and Camp Swift. It was such a good gym when it was first built that it was used for the regional basketball playoffs. The gym had a lunchroom, kitchen and a band room. Our grant writing committee is in conference with the city and the district. They have determined that it can be repaired, and it is just a matter of appropriate funding at this time." The society solicited signatures from people who are anxious that the gym be saved, and they have over 1,000 signatures so far.
Another project the group is busy with is the restoration of the fence surrounding Kimmel Park. "That fence dates back to 1916. It still stands but needs help. Mr. Jim Berman, the current parks board director, is working diligently to get everything into place and back in shape within five years. He wants to celebrate the centennial of the park there in 2015," Judith stated.
Since the Historical Society does not have a building to permanently house items of historical significance, they are showcasing such items in display cases around town. "We want to get our name out, so we've started to ask people if we could put a display case in their building. We call them our mini museums," Judith explained.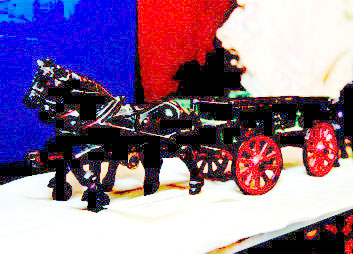 The Historical Society works tirelessly to proudly preserve and maintain our history. Judith exclaimed, "We are so proud that others want to come here and live."
Written by Betty Tryon.