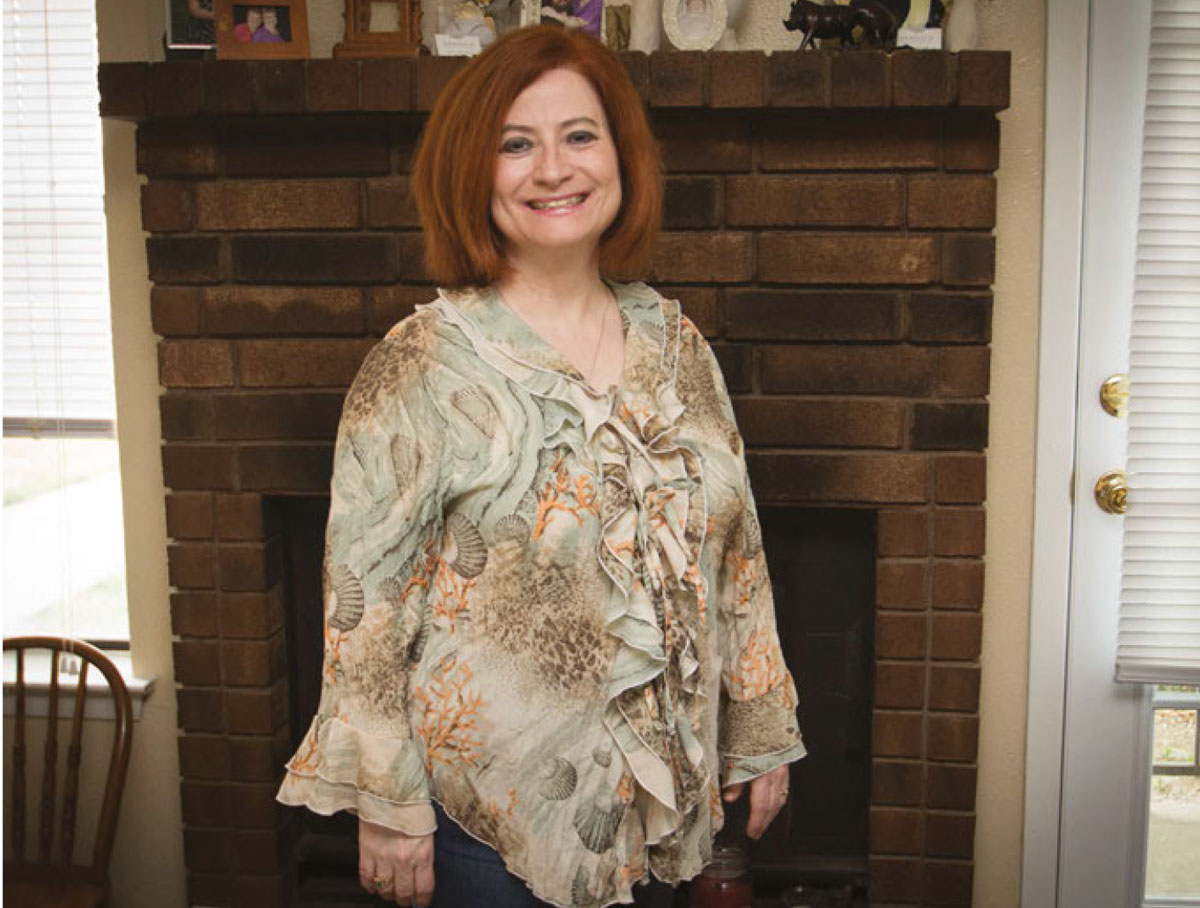 These recipes were contributed by Kristy Stephens, a Ennis resident, and originally appeared in the EnnisNOW April 2015 issue.
Apple Pie Bites
1 small Granny Smith apple, peeled, cored and cut into 8 1/2-inch slices
3 Tbsp. butter, melted
1 8-oz. can refrigerated crescent dinner rolls
1/3 cup brown sugar, packed
Apple pie spice, to taste
Heat oven to 375 F. Line cookie sheet with cooking parchment paper. Set aside.
In a small bowl, toss apple slices in melted butter. Set aside. Separate rolls into 8 triangles.
In a small bowl, mix brown sugar and apple spice. Spread remaining sugar/butter mixture evenly on each triangle piece. Top each triangle with an apple slice. Starting at short side of triangle, wrap dough around apple. Place on cookie sheet and brush with remaining butter.
Bake 10-12 minutes or until crescents are deep golden brown and apples are softened. Cool 5 minutes before serving.
Lambert's "Throwed" Rolls
1/4 cup, plus 1 tsp. sugar (divided use)
1 1/4-oz. pkg. dry active yeast
1/4 cup tepid water (105-110 degrees)
1 cup warm milk
1/4 lb. butter, melted
1 egg, beaten (room temperature)
1 tsp. salt
4 cups all-purpose flour
Combine 1 tsp. sugar and yeast in water. Allow to stand 5-10 minutes until yeast begins to foam.

 

Thoroughly mix milk, butter, remaining sugar, egg and salt in a large bowl. Stir the yeast mixture with 3 1/2 cups of flour, adding a bit more if necessary to make a soft, pliable dough. Turn dough out onto a floured board. Let rest while you clean and butter the bowl.
Knead dough gently 4-5 minutes, adding flour, if necessary, until dough is smooth and silky. Return dough to bowl, cover with plastic wrap and let rise in a warm place until dough doubles in size. (On average, about 1/2-hour.)
Butter a 12-cup muffin pan. Punch down dough. Pinch off pieces about 1 1/2-inches in diameter (enough to fill 1/2 of the muffin cup). Roll into smooth spheres. Place two pieces in each prepared muffin cup. It will be a tight fit. Cover dough loosely with plastic wrap for 45 minutes. Bake rolls in preheated 350 F oven for 20-25 minutes, or until light brown. Serve as soon as they are cool enough to eat.

 
Monkey Bread
Shortening or cooking spray, as needed
1/2 cup granulated sugar
1 tsp. cinnamon
2 16.3-oz. cans refrigerated buttermilk biscuits
1/2 cup walnuts, chopped (optional)
1/2 cup raisins (optional)
1 cup brown sugar, firmly packed
3/4 cup butter or margarine, melted
Heat oven to 350 F. Lightly grease a 12-cup fluted tube pan with shortening or cooking spray. In a large, plastic food storage bag, mix granulated sugar and cinnamon.
Separate dough into 16 biscuits. Cut each biscuit into 4 quarters. Drop biscuit pieces in sugar/cinnamon bag. Shake until well-coated. Remove from bag and arrange pieces in the tube pan, adding walnuts and raisins randomly among the biscuit pieces.
In a small bowl, mix brown sugar and butter. Pour over biscuit pieces. Bake 28-32 minutes, or until golden brown and no longer doughy in the center. Cool in pan for 10 minutes. Turn upside down onto serving plate. Pull apart and serve warm.
Smothered Pork Chops
1 cup all-purpose flour
2 Tbsp. onion powder
2 Tbsp. garlic powder
1 tsp. cayenne pepper
1 tsp. salt
1/2 tsp. freshly ground black pepper
4 pork chops, 3/4-inch cut, bone in
1/4 cup olive oil
1 cup chicken broth
1/2 cup buttermilk
Flat leaf parsley, fresh, chopped, for garnish
Put flour in a shallow platter. Add onion and garlic powders, cayenne, salt and pepper. Mix with a fork to evenly distribute.

 

Pat chops dry with paper towels to remove any moisture. Dredge chops in flour mixture; shaking off excess.
Heat a large sauté pan or cast-iron skillet over medium heat. Coat with oil. When oil is nice and hot, lay chops in the pan in a single layer. Fry for 3 minutes on each side until golden brown. Remove chops from pan and add a little sprinkle of flour mixture to the pan drippings.
Mix the flour into the fat to dissolve and then pour in the chicken broth. Let the liquid cook down for 5 minutes to reduce and thicken slightly. Stir in the buttermilk to make a creamy gravy. Return chops to the pan, covering them with the sauce.
Simmer for 5 minutes until chops are cooked through. Season with salt and pepper; garnish with parsley before serving.