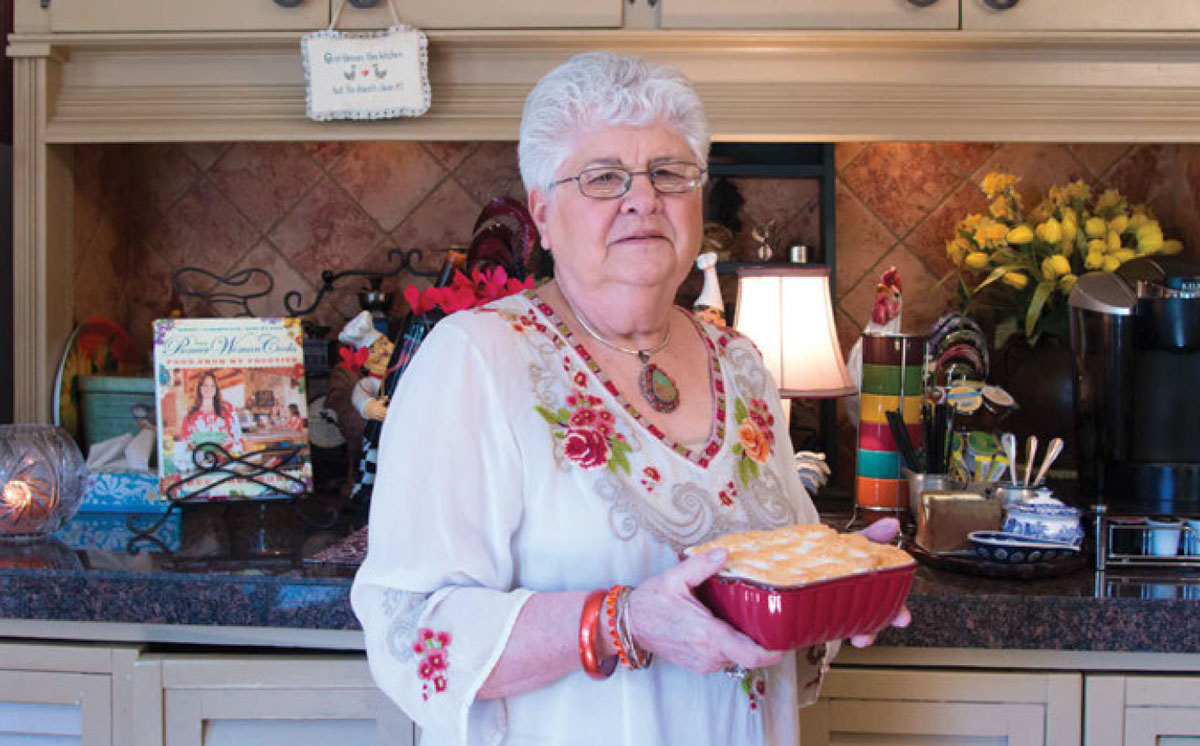 These recipes were contributed by Lea Dominy, a Corsicana resident, and originally appeared in the CorsicanaNOW April 2015 issue.
Breakfast Smoothie
1 cup plain Greek yogurt
1 scoop powder protein
1/4 cup fresh blueberries
1/4 cup fresh strawberries
1/4 cup fresh pineapple
Handful of fresh spinach
8 oz. ice
8 oz. water
Combine all ingredients in a blender; mix well.
Zucchini Muffins
Muffins:
1 cup whole wheat flour
2/3 cup all-purpose flour
1/2 cup sugar
1 tsp. cinnamon
1 1/4 tsp. baking powder
1/2 tsp. baking soda
1/4 tsp. salt
1 1/3 cups zucchini, shredded
1/2 cup fat-free milk
2 Tbsp. canola oil
2 Tbsp. honey
1 large egg
Cooking spray
Topping:
1 Tbsp. sugar
1/4 tsp. cinnamon
For muffins: Preheat oven to 400 F.
Level the measurements of both flours with a knife; combine flours with sugar, cinnamon, baking powder, baking soda and salt; blend well.
In a small bowl, combine zucchini, milk, oil, honey and egg; blend well.
Make a well in the center of the flour mixture; add milk mixture and stir until moist.
Coat 12 muffin cups with cooking spray; spoon batter into cups.
For topping: Combine sugar and cinnamon; sprinkle over muffin tops.
Bake 15 minutes or until golden brown; remove from pan; cool.
Wes' Meatloaf
1 3/4 lbs. lean ground chuck
2 eggs, beaten
1/2 cup milk
2/3 cup fine, dry breadcrumbs
1/4 cup onion, finely chopped
1 tsp. salt
1/2 tsp. chili powder
Dash of pepper
1/2 cup ketchup
2 Tbsp. brown sugar
1/2 tsp. dry mustard
Mix first 8 ingredients; shape into a loaf.
Place into loaf-baking dish; bake at 350 F for 1 hour; drain fat.
Combine last 3 ingredients; spread over baked loaf.
Return loaf to oven; bake 10 additional minutes.
Salmon Fillet With Citrus and Thyme
Serve with brown rice and asparagus.
3 lbs. salmon fillets
1 tsp. olive oil
Dash of sea salt and black pepper
1 small orange, thinly sliced
1 lemon, thinly sliced
8 thyme sprigs
Preheat oven to 375 F.
Place salmon on a baking sheet lined with parchment paper; drizzle with oil and sprinkle with salt and pepper. Bake 20-25 minutes.
Place baked salmon on a serving dish; top with orange and lemon slices and thyme.
Spaghetti Squash Spaghetti
1 spaghetti squash
1 lb. lean ground turkey
1/4 onion, chopped
Salt, pepper and garlic powder, to taste
1 20-oz. jar organic/healthy option spaghetti sauce
1/2 cup mushrooms
1 handful spinach
Preheat oven to 375 F.
Poke holes into spaghetti squash with a fork; bake whole squash for 50 minutes.
While squash is baking, brown the turkey with onion, salt, pepper and garlic powder.
Add spaghetti sauce, mushrooms and spinach to browned turkey mix.
Cut baked squash in half; pull seeds out of center.
With a fork, pull out stringy meat which becomes the "spaghetti."
Add sauce mixture to squash "spaghetti noodles" and serve.
Beef and Corn Casserole
4 cups uncooked egg noodles
1 lb. lean hamburger or ground turkey
1 8-oz. can tomato sauce
4 pinches of cumin and garlic salt
Salt and pepper, to taste
1 15-oz. can whole kernel corn, drained
2 cups Colby Jack cheese, shredded
Preheat oven to 325 F.
Boil noodles as directed on package.
Brown meat; drain. Add tomato sauce, cumin, garlic salt, salt and pepper to meat.
Layer cooked noodles on the bottom of a casserole dish. Add meat mixture; top with a layer of corn followed by a layer of cheese.
Bake for 20-25 minutes.