These recipes were contributed by Janet Smith, a Waxahachie resident, and originally appeared in the WaxahachieNOW May 2015 issue.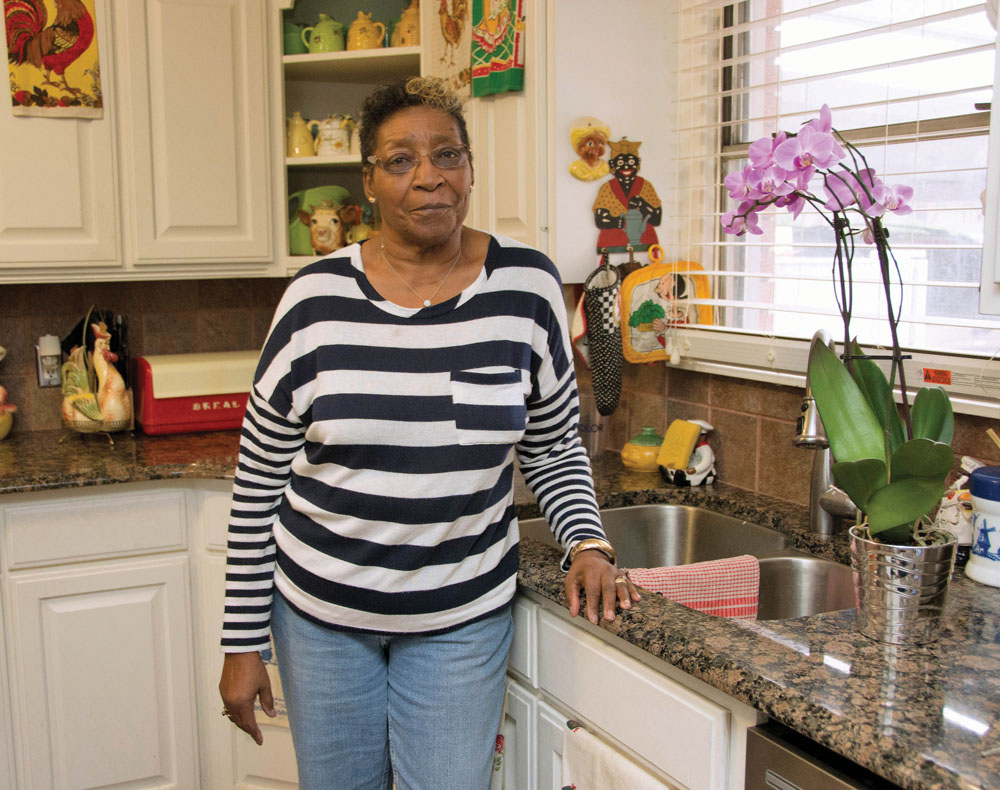 Mother's Pecan Chocolate Chip Cookies
2 1/4 cups all-purpose flour
1 tsp. baking soda
1 tsp. salt
2 sticks unsalted butter
2/3 cup Skippy Creamy Peanut Butter
1 cup sugar
1 cup light brown sugar
2 eggs
2 tsp. vanilla
1 12-oz. bag chocolate chunk chips or 1 cup milk chocolate and white chocolate chips
1 1/4 cups pecans, coarsely chopped
Preheat oven to 325 F. Combine flour, baking soda and salt in a medium-sized mixing bowl.

 

Beat butter, peanut butter and sugars together in a large bowl until light and fluffy, about 3 minutes. Beat in eggs and vanilla until blended. Stir in flour until blended and dough forms.
Stir in the chocolate or chocolate chips and pecans. Drop cookies by the teaspoonful onto a cookie sheet. Bake for 15-17 minutes or until golden brown around the edges and lightly browned on top.

 
Peach Cooler
Serves 4.
1 12-oz. bottle lemon-lime carbonated beverage
2 8-oz. cans peach halves
1 tsp. fresh lemon juice
2 scoops vanilla ice cream
1/4 cup crushed ice
In a blender, combine first three ingredients until smooth. Serve as a topper over ice cream or in a glass of ice.

 
Bread Pudding With Whiskey Sauce
Serves 10-12. 
1 16-oz. loaf French bread
2 cups milk
1 cup cream sherry
3 large eggs, lightly beaten
2 cups sugar
1 cup raisins
1/4 cup butter or margarine, melted (divided use)
2 Tbsp. vanilla extract
1/2 cup honey
Break bread into small chunks. Place in large bowl. Add milk and sherry; stir well. Let stand for 10 minutes.
Combine eggs, sugar, raisins, 2 Tbsp. butter and vanilla. Add to bread mixture; stir well. Spoon mixture into a lightly greases 13x9x2-inch baking dish. Combine honey and remaining butter. Pour over bread mixture.
Bake at 350 F for 45 minutes or until set and lightly browned. Serve with Whiskey Sauce. See recipe below.
Whiskey Sauce
Yields 3 cups. 
1 cup sugar
1 cup milk
1/2 cup butter
1 Tbsp. cornstarch
1/4 cup cold water
3/4 cup bourbon
Combine the first 3 ingredients in a heavy saucepan. Cook over medium heat, stirring frequently until sugar dissolves and butter melts.

 

Combine cornstarch and water. Add cornstarch mixture and bourbon to milk mixture; bring to a boil. Reduce heat and cook for 1 minute, stirring occasionally.

 
Nanny's Buttermilk Pound Cake
1 cup Crisco vegetable shortening
2 cups sugar
4 eggs, room temperature
1 tsp. vanilla extract
2 cups all-purpose flour
1 tsp. baking soda
1 tsp. baking powder
3/4 tsp. salt
1 1/2 cups buttermilk
Preheat oven to 350 F. Grease a 9-inch fluted tube pan. Beat shortening with sugar with an electric mixer until light and fluffy. Add eggs to mixture one at a time, mixing well after each before adding the next. Mix vanilla into egg mixture.
Whisk flour, soda, baking powder and salt in a bowl. Alternate adding flour mixture and buttermilk to egg mixture, stirring until batter is smooth and creamy.
Pour into prepared tube pan. Bake for about 1 hour. Allow to cool before serving.