These recipes were contributed by Lee Burton, a Duncanville resident, and originally appeared in the SouthwestNOW May 2014 issue.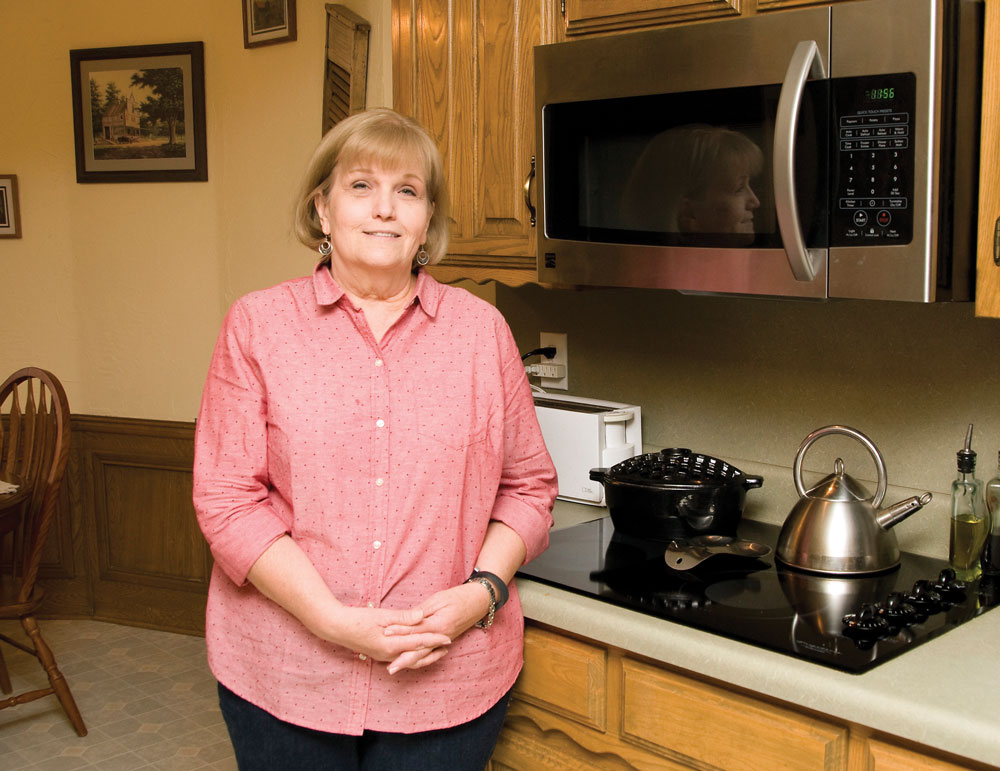 Burton Homemade Vanilla Ice Cream
Makes one gallon.
5 medium eggs
5 cups sugar
1 Tbsp. vanilla extract, or to taste
1 tsp. butter extract
1 tsp. almond extract
1 tsp. salt
1 can evaporated milk
1 gallon whole milk
20 lbs. crushed ice
1 box rock salt
Beat eggs with a mixer, gradually adding sugar. Add extracts, salt and evaporated milk; mix until thoroughly blended.
Pour mixture into gallon cylinder of ice cream maker. Fill with whole milk to line indicated on cylinder.
Pack crushed ice around cylinder, layering with rock salt several times. Keep adding ice and salt until ice cream maker stops, about 45 minutes.
Easy Homemade Salsa
1 28-oz. can tomatoes
1 small onion, chopped
1 jalapeño, chopped (Leave in a few seeds, as desired.)
1 garlic clove
Small handful cilantro
Salt, to taste
Garlic, to taste
1 Tbsp. lime juice
Mix all ingredients; blend or process to desired consistency.
Gazpacho Dip
2 Tbsp. oil
1 1/2 Tbsp. cider vinegar
1/4 tsp. pepper
1 tsp. salt
1 tsp. garlic salt
14 oz. black olives, chopped (with liquid)
14 oz. chopped green chilies (with liquid)
2-3 tomatoes, finely chopped
4-5 green onions, finely chopped
2 avocados, chopped
1 pkg. corn tortilla chips
Blend first 5 ingredients. Add next 4 ingredients. Chill.
Add avocados when ready to serve. Serve with chips.
Mexican Chicken Casserole
Serves 6-8.
12 flour tortillas
1 chicken, baked or broiled
1 4-oz. jar chopped pimentos
1 cup onion, chopped
1 4-oz. can chopped green chilies
1 10.75-oz. can cream of mushroom soup
1 10.75-oz. can cream of chicken soup
1 14-oz. can chicken broth
12-16 oz. Colby Jack cheese, grated
Tear tortillas into pieces. Bone and chop chicken; set aside.
Mix remaining ingredients, except cheese.
In a large baking dish, layer tortilla pieces, chicken, soup mixture and cheese. Repeat, ending with cheese.
Bake at 350 F for 1 hour.
John Wayne Cheese Casserole
Serves 8.
2 4-oz. cans chopped green chilies
1 lb. each Monterrey Jack and cheddar cheese, coarsely grated
4 eggs, separated
2/3 cup evaporated milk
1 Tbsp. flour
1/2 tsp. salt
1/8 tsp. pepper
2 medium tomatoes, sliced
Preheat oven to 375 F.
Combine chilies and cheeses. Turn into well-buttered, shallow 2-qt. baking dish or 8×13-inch dish.
In a large bowl, beat egg whites until stiff.
In a small bowl, combine egg yolks, milk, flour, salt and pepper; mix thoroughly. Using spatula, gently fold egg whites into yolk mixture. Pour combined mixture over cheese. With a fork, "ooze" mixture into cheese. Bake 30 minutes.
Remove from oven; arrange tomato slices, overlapping, around edge of casserole. Bake 30 minutes longer or until knife inserted in center comes out clean.
Easy French Onion Soup
2 large onions, sliced 1/4-inch thick
2 Tbsp. butter
2 cloves garlic, pressed
2 10.5-oz. cans beef broth
1 10.5-oz. can beef consommé
Dash Worcestershire sauce
1 cup Swiss cheese, shredded
4 slices French bread, toasted
Place onions and butter in a saucepan; sauté on medium heat until tender. Add garlic; sauté 1-2 minutes more. Add next 3 ingredients; bring to boil for 1 minute.
Place 1/2 of cheese in the bottom of 4 oven-proof bowls. Fill bowls with soup, leaving room for bread on top. Top bread with remaining cheese. Place under broiler until cheese is bubbly. Serve immediately.