These recipes were contributed by Evelyn Restivo, a Waxahachie resident, and originally appeared in the WaxahachieNOW August 2016 issue.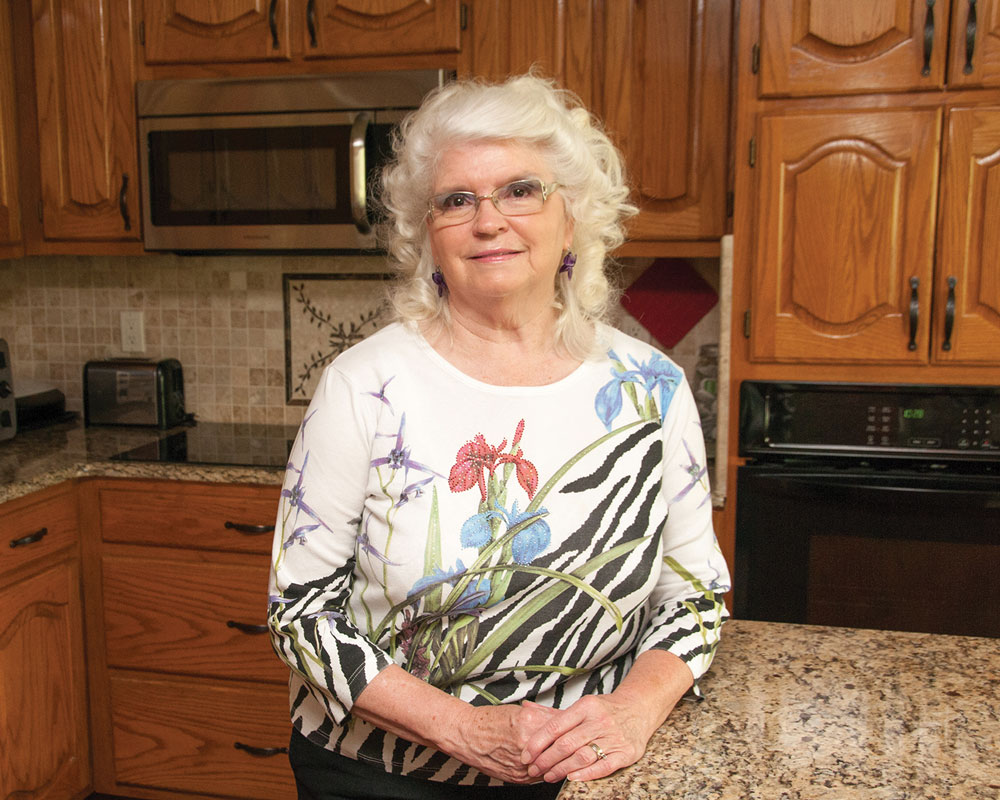 German Beef Stew
1 1/2 lbs. beef stew meat, cut into 1-inch cubes
1/2 cup butter (divided use)
2 cups beef broth
2 apples, peeled and shredded
6 carrots, peeled and sliced in thin strips
1/4 cup onion, diced
1/2 cup sweet red wine
1/2 cup plum or grape jelly
1 24-oz. pkg. wide pasta noodles, cooked
Poppy seeds, to taste
In a large skillet, brown meat in 1/4 cup of hot butter. Add all remaining ingredients, except noodles and poppy seeds.
Cover and cook for 1 1/2-2 hours, until tender. Thicken with cornstarch, if needed.
Serve over hot and tender noodles that have been tossed in the remaining melted butter. Sprinkle with poppy seeds to taste.
Italian Pot Roast
1 2-3 lb. pot roast, 3-4 inches thick
2 cloves garlic, quartered
2 Tbsp. olive oil
2 Tbsp. butter
2 Tbsp. fresh, minced garlic
1/4 cup onion, chopped
2 tsp. Italian seasoning
1/2 tsp. thyme
1/2 tsp. basil
1/2 tsp. oregano
1/2 tsp. cinnamon
1 tsp. salt
1/2 tsp. pepper
1 Tbsp. sugar
4 6-oz. cans tomato paste
3 cups water
1 1-lb. pkg. angel hair pasta
1 cup each Parmesan and Romano cheese, grated
Make slits in the top and bottom of the roast. Insert garlic quarters. Heat olive oil and butter in a large, deep pan. When oil is hot, brown roast on all sides.
Remove roast, reduce heat and add minced garlic, onion and all the seasonings to the hot oil. Cook gently for about 5 minutes. Return roast to pan. Mix tomato paste with water. Pour over roast and bring to a full boil. Lower heat, cover loosely and simmer 2-3 hours until desired tenderness, making sure to turn roast occasionally.

 

When meat and sauce are thickened, cook the pasta. Remove and slice roast, placing it on a serving tray. Drain pasta and place in a shallow dish. Cover with half of the sauce. Take a fork in each hand and lift the pasta several times, so the sauce runs through and coats it.
Place the pasta around the roast. Pour remaining sauce over the pasta and roast. Sprinkle with cheese and serve.
Dark Beer Steak Sandwich
Serves 4-6. 
1 lb. flank steak, thinly sliced
1/2 tsp. garlic powder
1/2 tsp. salt
1/4 tsp. pepper
1 cup dark beer or ale
1/2 cup butter
2-4 large center slices of onion
Cornstarch, if needed
1 Tbsp. creamy horseradish
1 cup sour cream
Sour dough or dark rye bread, thickly sliced
Paprika, to taste
Place steak in shallow dish. Coat with spices and cover with beer. Allow to marinate 1 hour at room temperature or overnight in the refrigerator.
Remove meat from marinade. In a skillet, brown on all sides with melted butter. Pour marinade over browned meat.
Add onion slices. Cover and simmer until meat is tender and marinade becomes somewhat thick, or thicken with cornstarch, if needed.
Mix the horseradish with the sour cream. Place some of the meat and thickened marinade on a slice of bread. Top with sour cream mixture. Sprinkle with paprika. The sandwich can be open-faced or a second slice of bread can be used to make a traditional sandwich. Bread may also be buttered and/or toasted.
Restivo Family Italian Cream Cake With Cream Cheese Frosting
Cake:
2 sticks butter
2 cups granulated sugar
6 egg yolks
2 cups flour
1 tsp. baking soda
1 cup sweetened condensed milk
1 tsp. pure vanilla
2 cups sweetened coconut
2 cups pecans, chopped
6 egg whites, stiffly beaten
Frosting:
3 8-oz. pkgs. cream cheese
1 stick butter
4-5 cups powdered sugar
2 tsp. vanilla extract
1 tsp. anise extract or 1 Tbsp. Sambuca liquor
1 cup pecans, chopped
1/2 cup curled or shaved chocolate
Pecan halves, to taste
For cake: Cream butter and sugar until smooth. Add egg yolks; beat well. Combine flour and soda. Add to creamed mixture alternately with milk. Stir in vanilla. Add coconut and nuts. Stir.
Gently fold in egg whites. Pour batter into 3 pan-dressed, lined or greased and floured 8- or 9-inch cake pans. Bake at 350 F for 20-25 minutes, or until cake tests done. Cool completely before adding the frosting.
For frosting: Beat cream cheese and butter until smooth. Add powdered sugar; mix well. Add vanilla and anise extract or Sambuca, making sure to beat until smooth. Fold in chopped pecans.

 

Spread one cup of frosting in between each layer. Use the remaining frosting on the top and sides of the cake. Top with curled chocolate and pecan halves.

 
Sicilian Meat Roll
2 eggs, beaten
3/4 cup butter-type rye crackers, crushed
1 cup pasta sauce
2 tsp. Italian seasoning
1/2 tsp. salt
1/4 tsp. pepper
1 Tbsp. minced garlic
1 lb. lean ground beef
1 lb. lean Italian sausage
1 1/2 cups mozzarella cheese, shredded
1/2 cup Parmesan cheese, shredded
6-8 slices mozzarella or provolone cheese, thinly sliced
6-8 slices prosciutto or spiced ham, thinly sliced
Combine all the ingredients, except the slices of cheeses and meats. Mix well. Place on a piece of lightly buttered aluminum foil that is large enough to accommodate the entire amount. Pat the mixture into a 12×10-inch rectangle, leaving at least 1 inch of foil around the edges.

 

Arrange the cheese slices on the mixture. Add meat slices on top of cheese slices.
Beginning at the short end, carefully roll up meat, using the foil to lift. Seal edges and ends of foil around the meat roll.
Place roll, seam side down, in a 13x9x2-inch baking pan. Bake at 350 F for 1 hour 15 minutes, or until done. The center of the meat will be somewhat pink due to the meat inside.

 

Carefully remove the meat roll from the foil. Place on platter. While meat roll is still hot, cover top with additional cheese slices or shredded cheese that will melt into the meat. Allow to cool a few minutes before slicing and serving.