Whatever the need is for the senior citizens of Parker County, Ann Durant is there to fill it. At 72 years of age, she isn't slowing down in her efforts to daily serve and care for the hundreds of seniors who pass through the doors of the Parker County Senior Center and even those who aren't able to enter.
For more than two years, Ann has been serving at the center in a number of ways and is always willing to go above and beyond. She can be found daily passing out drinks during lunchtime and serving trays to the handicapped. "I enjoy it, and the people here are appreciative and so sweet. I wouldn't want to spend my time any other way," Ann said. The center is a place for seniors to meet and participate in a number of activities, including yoga, dancing, cards, potlucks and more. For many, it's also a resource when they aren't financially and/or physically able to care for themselves anymore. Ann noted that everyone is willing to pitch in, and those who are able, try to take care of the handicapped in attendance. Ann and her husband, Chubby, visit daily and view the crowd at the center as their extended family. After volunteering every day, Ann stays to play cards and catch up with her friends.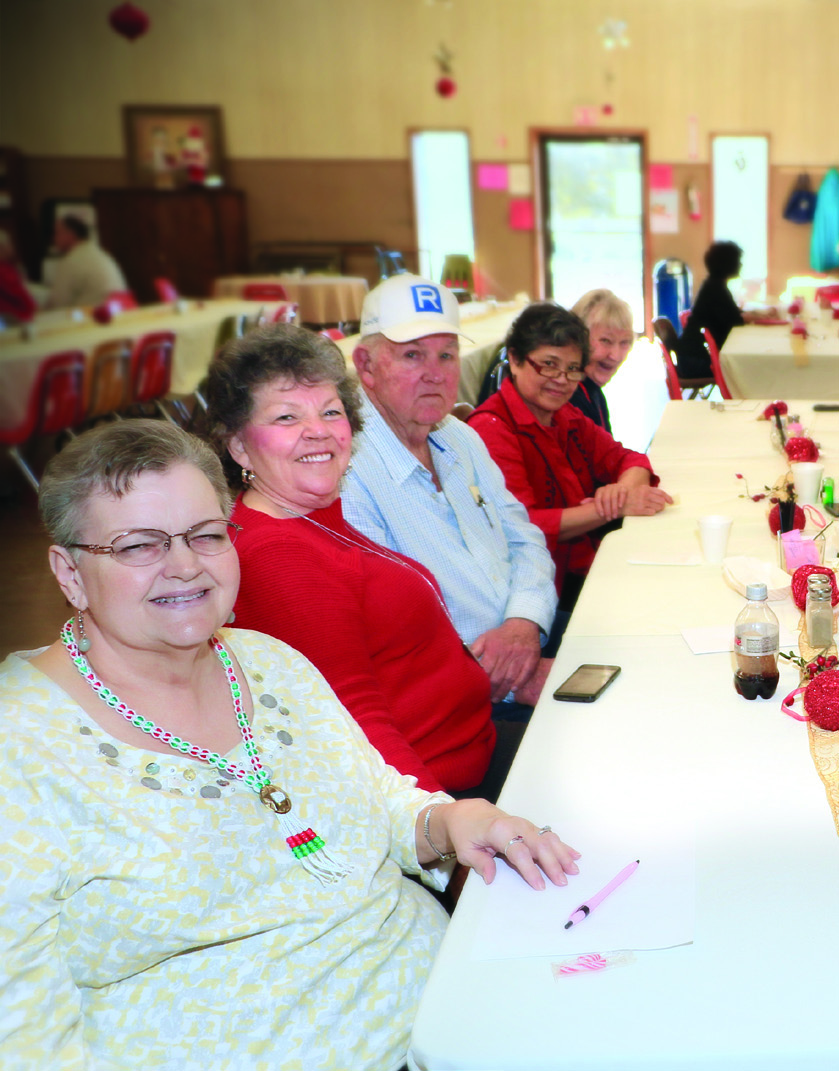 Twice a week, you can find her delivering food with Meals on Wheels to Parker County seniors. Between her two different delivery routes, Ann provides food to almost 20 seniors every week through this program. One of her routes goes down the street she grew up on as a little girl. Delivering the meals isn't just a service project for Ann, though. She truly cares for and loves those on her routes. "I had one little lady who didn't have any food at all in her fridge, and it broke my heart. So I came back to the center and requested food from the pantry," Ann said. "I also have another lady on my route with a cat. I know that it can get expensive caring for an animal, so I always make sure she has cat food and groceries at her house." "Ann gets very attached to those on her route," said Kathleen Haydon, business manager for the Parker County Committee on Aging. "There is a story for every one of her seniors."
The center sees 75-125 seniors pass through the doors every single day, on top of the 250 that Meals on Wheels provides for day-to-day. As one can imagine, volunteers are in high demand at the center. Ann serves alongside her friend, Don Huddleston, who has been visiting the center for more than 15 years. "Ann is such a good person and volunteers in so many capacities around here. It's a pleasure to serve with her," Don said.
Don is in charge of decorating the stage for each event and holiday and relies on Ann's assistance. Together, the two ensure the center is always festive and ready for celebrating. "It takes people like Ann and Don to get out there and be the ring leaders for our seniors. I rely on them to get everyone fired up, excited and talking about whatever event we have going on," Kathleen said. "They are great at spreading the positive news around here."
The center serves the growing population of those over 60 in Parker County. According to Kathleen, the majority of those benefiting from Meals on Wheels are not financially able to care for themselves. "Everyone needs help and, normally, help is needed in different ways. Most of the time at the center, friendship is the biggest need. I think the older you get, the more you need someone to check in on you and ask how things are going, and that's what the center does for so many," Don said. For Ann, who served as a nurse for 18 years, checking in on people is second nature.
She recalls people often comparing her to her dad and his kind heart. Her father, who was a former employee for the city, died when Ann was 2 years old. After quitting college to help her mother raise her younger brother, Ann enrolled at Texas Christian University to complete her nursing degree. She later went on to be the director at various nursing homes, before switching careers and retiring as an adjuster. "I have always been crazy for older people, I think it is because I was so attached to my grandmother," Ann commented.
The senior citizens of Parker County have outgrown the center and are in the process of building a new one. Currently, the group has to move tables in the mornings to make room for dance classes and then move them back in time for lunch. The exciting part of the new center is the space and dedicated areas for dancing and other activities. "We are going to have a bigger kitchen and a bigger pantry to allow us to cook for more people and meet more needs. It's time for us to expand and move," Kathleen shared. The center relies on over 125 volunteers and is always looking for more help.
Meals on Wheels heavily depends on volunteers, as they serve all over the 950 square miles of Parker County. People like Ann not only serve, but they also set a great example that inspires others to offer their time to help. Live music, or any form of entertainment, is always welcome, and clothing and canned good donations are just a few ways people can get involved with or support the center. "When you get in here and volunteer once, it becomes an addiction. You won't want to leave!" Kathleen said. That's exactly what happened for Ann and Chubby who feel right at home at the center. "It's good for my husband and me to interact with everyone here.
Unfortunately, a lot of our old friends are not capable of hanging out anymore, and some have passed on, so this center provides another friend group for us and is good medicine for us both," Ann noted. Having lived in Parker County since she was 2, Ann has never planned to leave because of the generosity and kindness of the people. Coincidently, the same description could be given to Ann as she daily serves, giving of herself and her time to care for those around her.
Written by Lindsay Allen.