Located a few blocks from the county courthouse in what used to be the train depot, the Chamber of Commerce serves Weatherford in many ways.
Jennifer Williams occupies an office that used to be the ticket booth. When she came to work four years ago as the executive assistant to Chamber President Tammy Gazzola, Jennifer wasn't new to Weatherford. "I hit the ground running from day one," she said. Jennifer claims a rich heritage in the city of Weatherford. Her grandfather, John L. George, was the first black man to own a business in the community.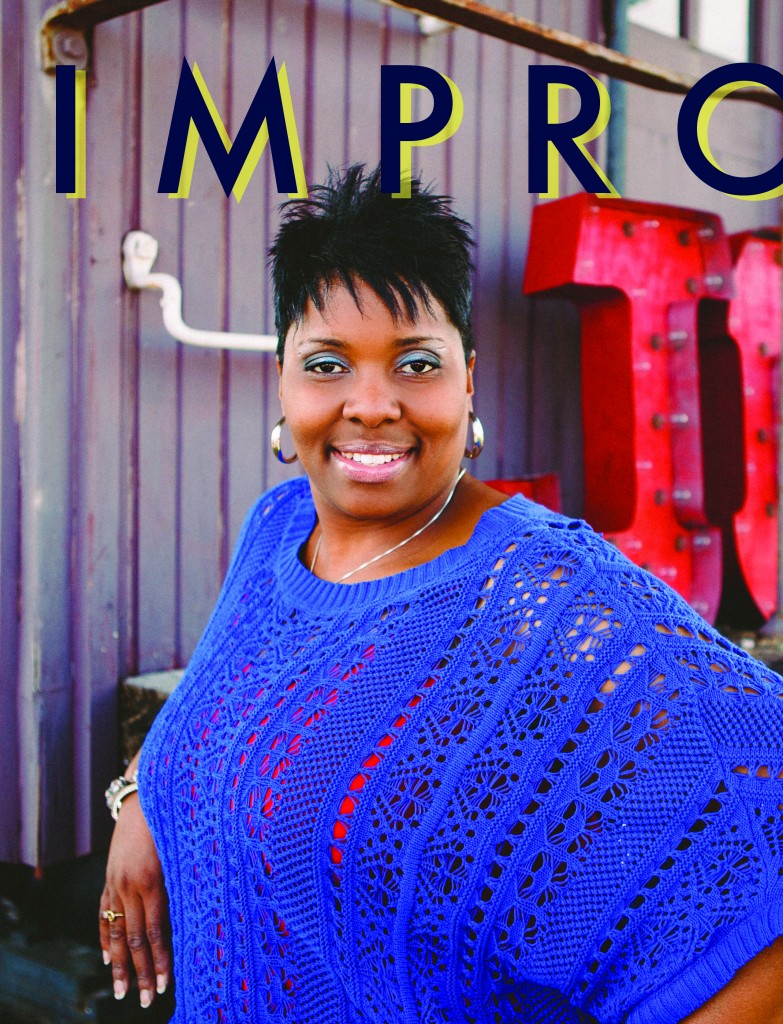 Her father, Raymond George, was the first black man to install phones from Southwestern Bell. He was also the first black elected to the Weatherford ISD school board from 1980-1986. Her mother, Bettye George, was the first black registered nurse in Weatherford. "She delivered most of my classmates. She was the community mom," Jennifer shared. "She cooked fried chicken and red beans every Wednesday, and people knew to show up." Jennifer's father also recently renovated Mount Pleasant Colored School where he attended as a child, now open for all students. Proud of her heritage, Jennifer became a hair stylist and learned to work with all types of hair. She is the only multicultural hairstylist in Parker County.
She always wanted diverse clientele and creative challenges for special styles. "Hair is my passion, and ministry is my delight," she said. She also loves music, especially praise and worship. "I'm a worshipper by heart, which is birthed out of my relationship with Christ," Jennifer said. Married for 24 years, she joined her husband in music ministry as part of Carl Williams and Tru Praze 26 years ago.
She first met Carl in fourth grade. "We couldn't stand each other," she said. "He was born in Fort Worth but raised in Weatherford." During her freshman year, their relationship changed. "He got a haircut, and he was a totally different person. I thought he was a new kid," she said. They entered a somewhat love/hate relationship, but eventually, they became best friends. After 24 years and three children, the couple now pastor at Promise Land Family Church, a multicultural place of worship that is Bible-based and founded on love. Carl pastors, while Jennifer handles administration, serves as the worship leader and sometimes teaches. The two of them share a passion for music and helping others.
"[In marriage] a relationship with Christ conquers all," During her childhood, Jennifer's parents encouraged and modeled being active in the community, volunteering and staying involved. She also played multiple sports in high school. Jennifer and Carl taught their children the same values of being active in the community. All three, Salyce, 24; Carl Jr., 20; and Veronica, 18, volunteer at events. "Carl Jr. and Veronica see all the work behind an event. They were part of the Peach Festival and really enjoyed it," she said. "They are learning to give back without expecting anything in return. They're good kids and willing to help anyone they see who needs help." Salyce has volunteered at the Chamber and gets excited about hanging out there. In her job at the Chamber, Jennifer handles financials and assists with events and anything else needed. "Tammy referred to me several times as the rock of the Chamber," she said, laughing.
But Jennifer views her job from a different perspective. "I work by assignment, not by salary. Everything I do is unto the Lord," she said. Each day brings new faces to the Chamber. Jennifer loves seeing and talking with so many people from different backgrounds. She listens to stories of people who come in with grandchildren and talk about riding the train while they point out the caboose on display. Others tell stories about their childhood in Weatherford. Frequently, people call the Chamber with unusual questions. Jennifer's position involves helping find answers. One day an elderly woman called looking for a longtime friend. "She had been very sick and desperately wanted to find her best friend, whom she believed still lived in Weatherford," Jennifer said. "As a last resort, she called to see if we might be able to help." Jennifer located what she believed might be family, but wasn't sure if the friend was still alive. After searching for more than 30 minutes, she asked for the woman's information and promised to call back if she found anything. The woman wanted to send her a thank you gift, but Jennifer declined saying it wasn't necessary. "I had things to do that day, but I can always stop for a God assignment. [The call] wouldn't let me go," Jennifer said. She finally made a call and found the friend. Days later, a woman came to the Chamber of Commerce to meet Jennifer and thank her for reuniting her with the elderly woman.
Knowing she helped these friends enjoy a little more time together made Jennifer's day great. The job keeps Jennifer involved with the community on a level above volunteering. She loves the balance of being in the office and out among people all over town. Even though large events require a lot of work, she delights in them, especially during the holidays. Christmas on the Square is a great event, an indicator that Christmas has arrived. "Christmas is my favorite holiday," she said. The winter community event is much like the Peach Festival, on a smaller scale. Yet, there is a different vibe —cheerful, with a spirit of giving — which is why she loves Christmas.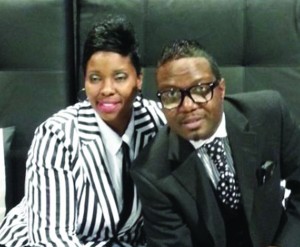 Christmas on the Square is geared more toward shopping and vendors, but visitors will still find free hot chocolate and plenty to do on Saturday, December 5. From the parade until the last vendor tears down, she and the Chamber staff cover everything to make the event successful. Jennifer plays a part in inviting the holiday atmosphere to Weatherford. She sees the change to daytime as a good thing, bringing more people to the community. "I love serving and helping. It's just my heart," she confessed. With little down time, Jennifer doesn't have many hobbies, but she has a secret talent.
The resurfacing of a love for drawing and painting made its way back to her mom's table, which now sits in her home. One Saturday not long ago, she spent hours completely zoned-out, filled with creativity. Lost in the artist world, she didn't notice her son coming into the dining room. Her unknown talent amazed him. She received accolades from him, but she enjoyed it more as time to relax and unwind from a busy schedule. Perhaps someday her assignment will include art, as well. For now, the community of Weatherford reaps the benefits of Jennifer's attitude, gifts and talents. "I like to be a hand in making your day better," she said. And she does it very well.
Written by Lisa Bell.