In recent years, NASA has proposed space exploration, private spaceflight and a scientific research station on the moon. Their vision is to fabricate a lunar base by the year 2024, where astronauts will create a permanent laboratory in which they will be living and working to create a settlement. A manned mission to Mars is the ultimate goal of this audacious project, and the lunar base is the departure site. NASA is planning for the future, and they realize the kids of today are the future scientists and engineers who will implement NASA's dream. Delaney Storey, a sixth-grader at Kerr Middle School, plans on being one of the entrepreneurs who will propel the dream of space living into the future.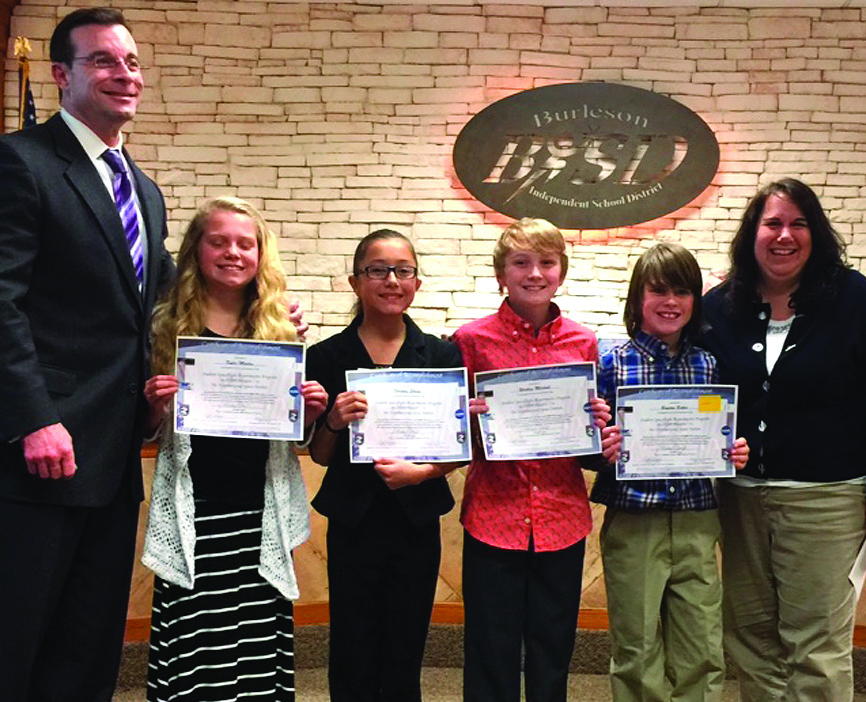 Delaney found her passion for space experimentation during the 2014-2015 school year, while she was in fifth grade. The district required all fifth-grade students to enter the Student Spaceflight Experiments Program. The program was started in June 2010 by the National Center for Earth and Space Science Education — all supported by NASA. Students in grades five through 12 are encouraged to use their unique ideas to support space living efforts in the form of experiments. Trials are being conducted to determine how microgravity in space affects physical, chemical and biological systems compared to the Earth's gravity. Microgravity is the apparent absence of gravity, also called weightlessness. The question posed by SSEP to all fifth grade students is: "How would you prepare now to live in space in the future?" Mrs. Susan Mundt, Delaney's teacher, facilitated the experiment in her class. "When Mrs. Mundt brought up the SSEP, I thought it sounded cool," Delaney said. Kids were encouraged to get in teams with people they thought they could work well with. Delaney was on a team with Kylie Morton, Bryston Baker and Westley Mitchell. There were teams all over the district, including high school. "Our idea came from Kylie. She said we should use something with the inside of diapers," Delaney laughed. "We had to research the scientific word and found out the inside of diapers is hydrogel polymers." After brainstorming ideas with their teacher and researching everything about hydrogel polymers, the team came up with their question. "What are the effects of hydrogel polymers when introduced to water in a microgravity state versus being introduced to water in Earth's gravity?"
Delaney admitted each step took weeks to prepare and research. When Delaney told her mom, Heather, she was going to do a science project, she thought it was about tin foil and Styrofoam balls. She didn't realize until later that Delaney would be intensely involved in a nine-week program that would propel her daughter into a passion that has become her aim for the future.
Delaney does extra study on her own about space. "I go home and learn more than what the teacher assigns," she said.
The students had to keep in mind all the rules. Their experiment had to fit in a 10-centimeter tube, and they also had to remember that the astronaut conducting their experiment could only perform two actions to the tube. For example, he could shake it vigorously or gently, or he could release a clamp or apply a clamp to the tube. The rules are very specific. The students also had to learn "space code" to write the six-page proposal and make a schedule for the experiment using space days instead of regular time on Earth.
The research of the project materials was intense. They used hydrogel polymers from diapers and called the diaper company to get more information about them. They used a cotton ball that held water and called the company that made the cotton ball to get specific information about the cotton. They called the Burleson Water Company to research the water and document the pH level. Every step had massive amounts of study and investigation. "We had to meet many deadlines. We would get emails from NASA that had suggested improvements," Delaney said. "We changed it five or six times using their feedback. One change involved keeping the materials in the tube separated, so we came up with using a screen from the teacher's bathroom faucet."
The district had a science fair to determine which experiment would be selected to represent the Burleson area. Out of all the exhibits, grades 5-12, the one Delaney worked so hard on with her friends was selected to be transported on a supply mission to the International Space Station. The mission launched last June. "We were so excited, and I watched the live feed of the launch on the SSEP website," Delaney said. Two minutes and 20 seconds after the launch, a disaster occurred, and the unmanned rocket exploded in midair. "I was so sad. We got a group text from Mrs. Mundt that it blew up." NASA allowed all 24 groups that had an experiment in the rocket to show off their presentations at the National Air and Space Museum in Washington, D.C., in July. "I was so excited when the kids did their PowerPoint presentation in the museum," Mrs. Mundt said. "They are only 10-year-olds. They were asked questions and treated like professionals. People from around the world visiting the museum watched them." NASA also allowed the teams to repack their tubes in December for a "take two" launch this month.
Now, they will get to gather data from the experiment in microgravity to compare with their controlled experiment here on Earth. The program changed Delaney. "It changed the way I look at science. Science is more than you think it is. It goes beyond what you think," she said. "I want to become an astrophysicist and go to Harvard. I'd love to study space and help try to figure out how to live on Mars. I'm interested in gathering data from rovers and studying stars." "Delaney is a unique person," Heather said tearfully. "She has become her own person with her own interests. She owns her passion for science and is not afraid to speak." "I'm even taking a speech and leadership class," Delaney said. She is also involved in the Make a Difference Club.
They go to the Life Skills class and help the children make cookies and crafts. They also go to nursing homes and assist the elderly. Delaney, Kylie, Bryston and Westley are looking up this month, knowing their experiment will be on the next SSEP mission, scheduled for this month. "These are 10-year-olds that are experts with the knowledge and specifics of their experiment," Mrs. Mundt said. The program is designed to recruit students with a free spirit and ability to think outside the box. Delaney is taking the challenge and is planning to continue her education, focusing on her passion for space.
Written by Erin McEndree.