During his younger years when acting was his first love, Officer Ray Hall, loaded with charm and charisma, dreamed of the day he would be a movie star.
But, the Hollywood dream became a vapor as life landed him homeless in his car time and time again. Ray can hardly remember a time when he did not have a job.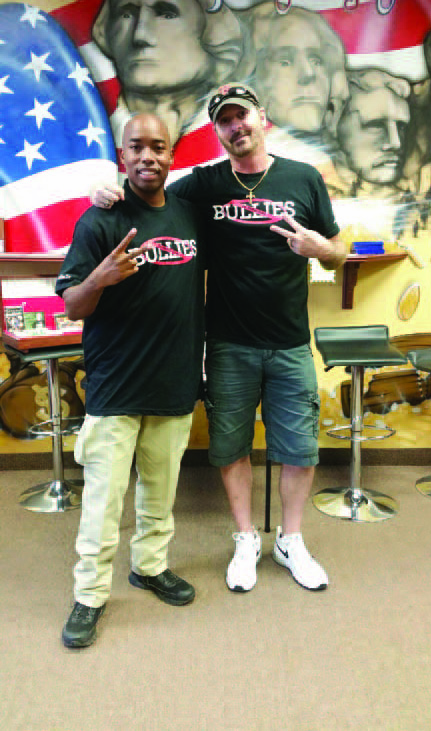 Born in Wichita Falls, Texas, in 1978, he grew up on his grandfather's farm. "Everyone had a job," Ray stated emphatically. "If you were able-bodied, you had to work. My grandfather's rule was if you don't work, you don't eat." Ray remembers his first job was gathering eggs from the chickens.
He and his twin brother, currently a news reporter in Richmond, Virginia, and his two sisters all had jobs on the farm. During his junior high years, Ray's parents divorced and he moved to upstate New York with his father. "I enrolled in Ray Jr. High in New York," he laughed. "No kidding, that was the name of the school! I soon decided my dad wasn't fun to live with, so I returned to Wichita Falls for high school."
While in high school, his part-time job was to coach junior gymnastics. "Playing sports has always been a major part of my life. In high school I was on the tennis team, and after school I did gymnastics and power tumbling. When I turned 15, my gymnastics coach asked me if I wanted a job coaching the younger kids, and I accepted the offer. I discovered it was amazing to motivate the athletes and see their fantastic progression and sense of achievement when they learn a new skill."
After graduation he went to acting school. During this time, he and his family needed a place to stay, and an uncle provided a home. Another uncle also benefited from the largesse of his brother and moved in with Ray's family. Although unemployed, he demanded Ray earn more money and give it to him or leave. Ray, already busy with school and a part-time job coaching, could not oblige and became homeless at age 19.
All was not lost, however, because he still had his car. "I lived in my car for three months," he shared, but it was a struggle to avoid homelessness. Over the years, Ray became homeless several times due to circumstances beyond his control. He supported himself coaching gymnastics and parking cars. "When I coached gymnastics, I was inspired by many of the athletes. I thought it was very unique how they were so dedicated day in and day out during each practice.
Their dedication and commitment to their gymnastics motivated me to coach better." Ray's life began to change when his saved earnings from coaching gymnastics allowed him to purchase his first home, where he lived for 10 years. It was around this time that one of his co-workers mentioned to him that he was always talking about police work — so why not apply in Coppell? Ray did and graduated from their academy in 2009 at the top of his class.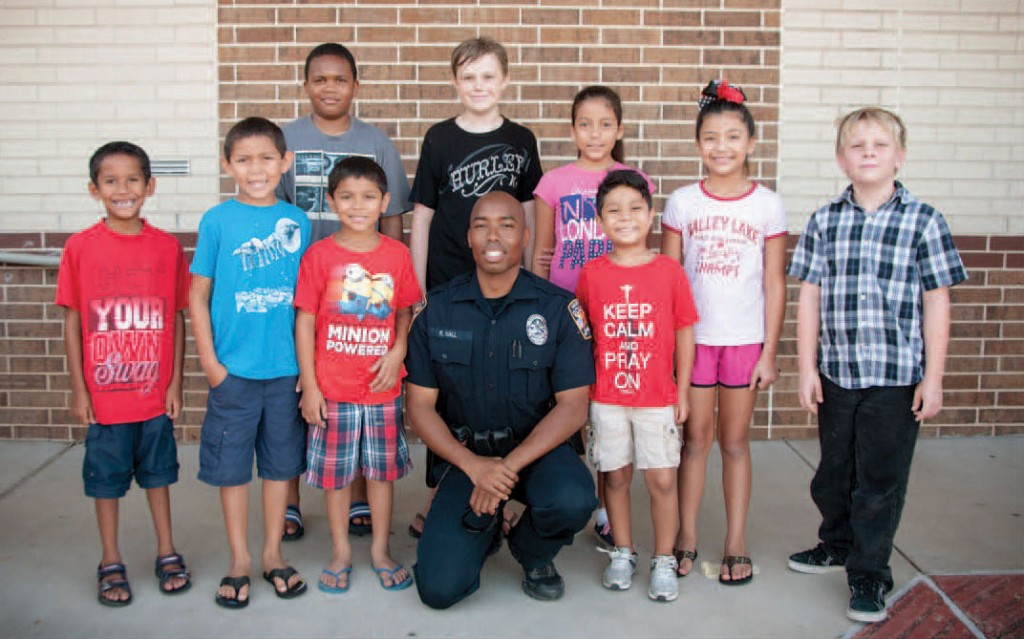 However, after much deliberation, he decided to begin his career as a police officer in Midlothian on December 26, 2009. "I give Midlothian officers kudos for being so helpful to me when I was in training," he recalled. Ray eventually was promoted to SRO, a School Resource Officer. Coaching and being a law enforcement officer are two very different career paths. However, Ray sees strong similarities between the two. "I don't see it as being dramatically different from coaching gymnastics. As a coach, I had to communicate and listen to the students, parents and coaches to achieve a common goal. In law enforcement, I have to be able to communicate and listen to citizens that I am fortunate enough to come in contact with. I believe every career has certain dangers and liabilities that come with it. Both careers have their pros and cons."
Ray has been SRO for three years and, along with other SROs, he has the responsibility of four schools — Frank Seale Middle School, Mt. Peak Elementary, J.R. Irvin Elementary and LaRue Miller Elementary. "For the elementary schools, Sergeant Peña and I teach a safety program to the students called Think First Stay Safe," Ray remarked. "It's a child lures prevention program. We teach them about the different lures out there, such as the affection lure that people will use to harm them. We give them a crash course about how to protect themselves from bullying. I try to motivate and inspire them, to teach them about harassment or bullying via text or online. We do safety checks at the school and lock down drills, so the students, teachers and staff know what to do."
At FSMS, the students often approach Ray with certain problems. "I try to give them the best advice within my scope, but if I don't have the answer, I always point them to the counselor," he said. Many of the students ask him about relationship issues. "They may ask about the best way to get someone they like. I say, 'If you're a girl, stay away from boys!'" he laughed. "Sometimes, they come to me with serious subjects, and with the help of the counselors, principals, assistant principals and my sergeant, we find a way to help them. "You have to be open and transparent in this profession," he remarked, "and, to be a good listener."
The students occasionally want to use Ray as a confidante. "Students will come and say, 'I'll tell you something if you promise not to tell anyone,'" Ray disclosed. "I'm truthful with them and say, 'If it's criminal, then by law, I have to tell.' I'm a law enforcement officer. If it's criminal, and if their life could be in danger, or if it's something crazy, then I'm not going to promise to keep it a secret. If I lie to them, then they won't trust me again. Once they realize we care about them as a family, they'll come back."
To have this type of trust from students requires spending quality time with them to engender their trust. Ray finds that time by sitting with them at lunch, playing chess and befriending them when he can.
"First of all," he considered, "I let them know I am here to help because as a cop in a uniform — it could be daunting to them. Occasionally I'll see kids in the neighborhood, and I'll stop and play basketball, throw the football around or just talk to them. I don't try to be super macho. I try to be real. I represent the city of Midlothian and the Police Department. My title says public servant, so the public is who I serve."
Written by Betty Tryon.