WEATHERFORD, TX — Family has been referred to as the nucleus of society. Family is what binds us together and plants roots for the tree of life. For Kristin Watson, family is what she was born into and what she has accepted into her heart along the way. Kristin and her family have a long history at the Texas Pythian Home in Weatherford.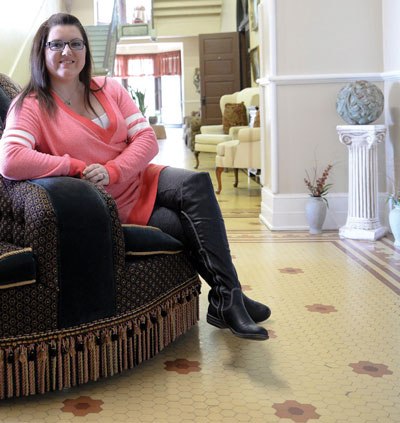 When she was an infant, Kristin's parents, Chris and Lisa Watson, became the dorm parents for Dorm B. She grew up with eight brothers from the dorm. "I'm an only child, so it was really neat to share my parents," Kristin said. "These kids felt so loved and so at home with my mom and dad, they even called them mom and dad."
She lived in the dorm with her parents until she was 10. The Texas Pythian Home has been a family affair for the Watsons. Kristin's grandfather, Bob Watson, spent his childhood at the home. He became a member of the Knights of Pythias and remained active with the Pythian Home until he passed away in 1994.
Over the years, his wife, Judy, worked as a cook and is now head of the kitchen at the Pythian Home. Kristin's parents came on board as dorm parents, and her mother is now the administrator. Her father is head of the maintenance department, and her aunt, Mitzi Davis, works in the kitchen. Although she no longer lives there,
Kristin remains involved with the home. When Kristin was 17, her mother became the administrator, so they moved back. "And I just moved out this past August," Kristin giggled. Growing up in the Texas Pythian Home, she learned a lot about the values of the Knights of Pythias and the Pythian Sisters. "To me, that was pretty cool. I really wanted to be a part of it," she said. She is now a member of the Pythian Sisters and serves as the grand manager of Texas.
"Our motto is purity, love, equality and fidelity. We're taught to give back. Since we are Pythian Sisters, I want to give back to the Pythian Home." The Texas Pythian Home first opened in March 1909. Originally, it housed widows and orphans of Knights of Pythias members. The home has evolved over the years and is now a place for Texas children, ages 3 to 14, whose families need caretaking help. Parents voluntarily place their children into the home and keep their parental rights.
"When they're ready, they can come and get their kids back. When the kids are with us, we try to show them as much of a model and structured family as we can," Kristin explained. The children attend Weatherford ISD during the school year and attend summer camps with the school district's Kids Unite program from June through August. Kristin has worked for the Kids Unite program for several years. During the summer, she teaches swimming lessons and is the lifeguard during their field trips to the Pythian Home pool. Throughout the year, she volunteers in several capacities at the home.
"I am the self-proclaimed Pythian Home historian," Kristin quipped. She frequently gives tours to visitors. She is working on a history degree at Tarleton State University and will graduate in May with a Bachelor of Arts in history.
"I'm pretty sure I enjoy history because I grew up at the Pythian Home. I like history and old things," she said. Kristin helps with the children's programs at the Pythian Home. Each year, she is responsible for teaching the young residents a dance to perform at area Pythias lodges. She also coordinates dance routines for the annual homecoming event at the Pythian Home held each October.
Prior residents and Knights of Pythias and members of Pythian Sisters from across the state attend the events. Her passion for teaching children will expand once she receives her teacher certification through continuing education. She was recently hired as an instructional aide at Weatherford High School and previously substituted for the district.
The children who live at the Pythian Home often greet Kristin with hugs when they see her at school, referring to her as sister. Kristin would like to teach middle school history and dance once she is certified. Dance comes naturally to Kristin, and with 21 years of experience under her belt, she has plenty to offer the younger generation.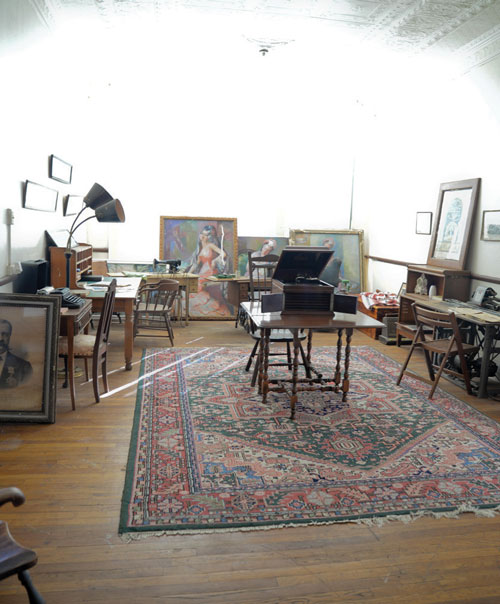 As a member of the Blue Belle dance team at Weatherford High School, she entertained crowds at events across the U.S. "I've danced at the Macy's Thanksgiving Day Parade. I've danced at the Cowboys half-time for Thanksgiving three times," she said. After graduating high school in 2008, she joined the Apache Belles at Tyler Junior College. Kristin now shares her love of dance as a freelance choreographer for students in Weatherford.
"I get to make up the dance. I get to see my ideas on a dance floor and see someone perform it," she added. Dance isn't the only artistic form Kristin enjoys. Singing has been a constant pastime for her. When Kristin was in seventh grade, her church asked some of the youth to sing solos. She selected a Dixie Chicks song to belt out on stage.
"I didn't know if I could sing or not. I was just singing," she shared. Now, Kristin mostly sings in the choir at New Faith Baptist Church. However, she and her father are often caught singing Christmas carols throughout the year. "It makes me happy. It puts me in a good mood." Kristin's future holds a career in education and a dream of having a family one day with her fiancé, Cody Johnson.
Although weddings are held at the Pythian Home, Kristin doesn't plan on getting married there. "It would be like getting married at my house," she laughed. When Kristin's not spending time with her fiancé, in school or working in education, she's at the Pythian Home. "We've always been involved with it one way or another. It's very fulfilling to your heart," she shared. "It's a choice to work here and spend your time here. You know you're doing the right thing when you see these kids."
The Pythian Home receives no government funding and survives on the generosity of others. Many local businesses and nonprofits support the Pythian Home with cash donations, pizza parties and more. "It's cool there are so many generous people who want to help." The Pythian Home is known by other names — Castle on the Hill and The Castle That Love Built.
Love is definitely the foundation of the Pythian Home. From the volunteers and staff to the dorm parents and residents, love and family are priorities. "It really does melt your heart. It's a very rewarding job. It's a very rewarding place," Kristin shared. "You know these kids are being taken care of."
Written by Amber D. Browne.