KERENS, TX — Only a few residents of Kerens have firsthand memories of the days in the 1930s when the town lived its motto: "Kerens, the Champion Cotton Center." By the year 1933, Kerens, established in 1881 as a railroad town, was receiving, processing and marketing over 23,000 bales of cotton yearly through its area farmers and three cotton gins.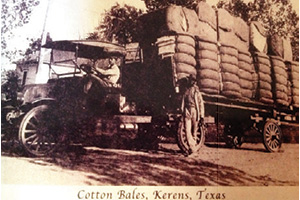 Many changes have taken place since those years, but one truism remains — this community's residents know the formula for coming together to make Kerens a great place in which kids can grow and learn. This year's Kerens Cotton Harvest Festival committees are planning the biggest and best celebration yet. "It takes a city to make the festival successful," Pamela Carroll, festival chairperson said. Hosting festivals, which celebrate the harvest after a long spring and summer of labor in the fields, has long been a tradition in rural America. The Kerens Cotton Harvest Festival, begun in 2004, benefits the Kerens Library.
The library was started by area residents in 1988 in an old building that leaked and leaned. Today's beautiful, modern library stands as a testament to the willingness of volunteers like Karen Bancroft, this year's vendor chairperson. Karen moved to Kerens in 1985, but has family farming and ranching roots in the community. "I remember Kerens as a kid with its trees and brick streets," she said. Karen has worked in banking and at the family's feed store. "My kids are people persons, since they were practically raised in that feed store. I was fortunate to be that involved every day with my kids," she recalled. Karen's family also farms cotton. Around the time of the festival, "We're still in harvest some years," she said. This year's festival, more than ever before, is going to celebrate the olden days of cotton production. The festival, scheduled for October 19, is going to include a tour of the cotton gin in Kerens, a mule ride in a buckboard wagon and a historical photo revue.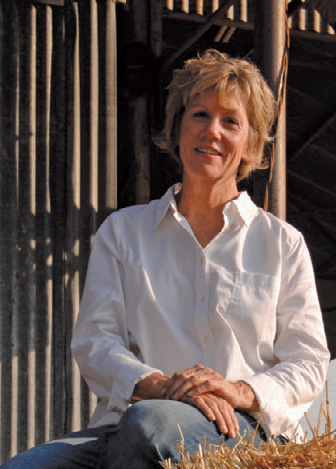 A trailer full of cotton will provide kids a chance to touch the raw product and take a bag of it with them. Work on a farm is hard, but prior to mechanization, it was brutal. Long, hot days were spent in the cotton fields hoeing and picking the prickly bolls. Snakes, insects and heavy sacks were realities faced by even the smallest of children born to cotton farmers. On Saturdays, families took their weekly harvests to the gins in Kerens. After negotiating the sale, the dads might give their kids about a nickel each to spend on fun and candy in town. A nickel would buy a whole sack of candy pleasures, a soda pop, magazine or movie. The few hours of fun promised by a weekly visit to town were looked forward to by each person through the long hours of toil in the fields. This year's Harvest Festival events will actually begin on the Thursday before the big Saturday. That's when the carnival arrives in town. Friday will feature the Balloon Glow, provided by hot air balloons in the skies.
Tethered balloons will also be available for "rides." Saturday's events will begin with a pancake breakfast, the Cotton Row Run 1 to 5K and a flyover by the Coyote Squadron. Activities will abound all over town for visitors of all ages to enjoy throughout the day. Three stages will offer constant entertainment, and the festival will end with a dance in the downtown square. "It will be a time for families to sit on cotton bales and enjoy everything from old country swing twosteppin' to line dancing and hip-hop," Pamela said. The red bricks of Main Street will be lined with vendors, and a food court and chili cook-off will fill the air with wonderfully appetizing aromas.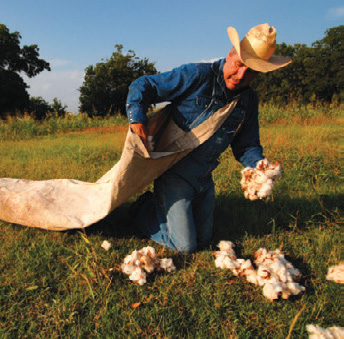 "Kerens is still a small town where everyone can have fun. We have a laid-back, country feeling," Karen said. On a corner of Main Street, visitors can find the Kerens Library next door to an attractive community park, in which they can relax at picnic tables under the canopy of shade provided by stately trees. Both venues are regular gathering places for residents. The library not only houses a popular collection, but is also a research facility complete with Wi-Fi. The summer reading program is popular with area kids, and the library's meeting room is used by many groups. "We all do this for the same reason — to benefit the kids and our community," Pamela said.
As soon as one festival ends, planning for the next year's festival begins for the committees. As vendors pack up at the end of the event, many of them sign up for their space for the following year. Committee meetings are held monthly until the last few weeks when meetings become more frequent. "It's minute by minute at that point," Pamela revealed. Nearly every area resident is involved since there are more than 25 individuals supervising events. "When you break the tasks down, it's not so hard on any one person. Even when we have different views, we come to a decision so that the kids benefit," Pamela said. Pamela came to Kerens looking for land on which she could have horses. By 2004 she had moved to her land and immediately became involved in the community.
She owns her own business, Interior Gardens, and her expertise has been used in the newly landscaped park and in each festival. The camaraderie of the people, seeing everyone having a good time, a plan well-implemented and having overcome obstacles are Pamela's special memories. "Pamela is one person to whom it is hard to say no," Karen commented. "You don't get to sit down. You just get up, volunteer and do the job. We are all motivated by the community involvement," Karen said. "Through the library, we can reach kids and provide programs that expose them to the world. We are planting seeds other than cotton. "Kerens really comes alive as the festival approaches," Karen said. Everyone gets excited when entertainment comes to town. "It's special. Families and friends come back to Kerens.
It's a time to see everyone," she added. And in true farming tradition, all eyes will be toward the sky as the festival approaches. "Every year," Karen noted, "we've had sunny skies."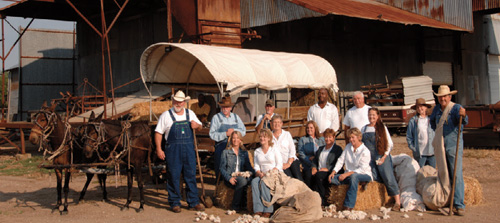 Written by Virginia Riddle.