MIDLOTHIAN, TX —  The day held every promise of becoming blistering hot. Sitting in his open garage with a box fan catching the last cool breezes of the morning, Clarence waited patiently for his daily meal. It was not easy for him to get around in his wheelchair, but he managed. He did not have long to wait because Sheila Whatley, a volunteer for Meals on Wheels, soon arrived with a container of food for his lunch. Twice more during her weekly route, Sheila stopped to deliver welcomed meals for those who would have difficulty preparing food for themselves. Knocking on a door that is decorated with a festive Christmas wreath year-round, Sheila was greeted by Shirley, another recipient, who not only received lunch but breakfast also. The last delivery on Sheila's route was always a treat. It gave her the opportunity to reconnect with Robbie who used to babysit her kids many years ago. Stepping into a room made brighter and more cheerful by the decorated pillows on the sofa and butterfly plates on the wall, Sheila was greeted with a big smile as Robbie received her lunch for the day.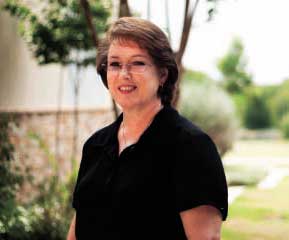 The recipients of the meals were happy and thankful to see Sheila, and she was equally grateful for the opportunity to deliver to them, calling her time the highlight of her week. "Getting started is very simple," she stated. "I introduce myself to them. The routes are easy because they give you directions on how to get to the person's house. I just like to go out and deliver meals and see people!" Sheila began volunteering with Meals on Wheels several years ago. She became interested after her husband, Boyce, participated in a program called Mayors on Wheels.
Boyce represented Midlothian as mayors nationwide made the meal deliveries for one day. This was to bring more awareness to the plight of senior citizens' hunger and encourage more people to volunteer for service. "Meals on Wheels has a full-time nutritionist who plans out the meals based on the calorie needs of each person. Some of them are diabetic meals, too," Boyce stated. "It's really pretty sophisticated. They are going to open a kitchen here in Midlothian that will make all the meals for Ellis and Johnson County. They work with the North Texas Food Bank to acquire goods and surplus vegetables. They will have a lot more quality control when it is done internally rather than using a vendor. In the end, it will be a much higher-quality product, and certainly the logistics of having it delivered right out of Midlothian will make it better for the clients."
The Meals on Wheels organization delivers about 1 million meals a day to seniors across the country who are unable to prepare their own meals due to mobility problems or illness. Even though the organization recently started providing meals for the senior's pets, their purpose is to provide senior citizens with a nutritious meal once a day. "Another nice thing about Meals on Wheels is sometimes it extends an individual's ability to stay independent," Boyce said. "One of the things I've recognized being a part of Meals on Wheels is how fragile some people's situations are."
Seeing clients weekly gives Sheila an opportunity to observe them and possibly detect if anything is wrong. "I went into someone's home and they seemed disoriented," she explained. "That was very concerning to me, so I called Meals on Wheels to let them know. They have a list of emergency contacts for each person. If they [seniors] have any concerns or any issues come up, I can bring it to someone's attention. I've heard of stories where a volunteer has actually
been able to intervene when someone was ill and get help."
Many times, Sheila feels blessed by the people she sees. "A frail little lady named Odette had fallen while rushing to the phone and broke her hip. Whenever I delivered her meal on Tuesdays, she was having Bible study and the group would always offer up a prayer for me, if I had any prayer concerns. Another woman I delivered to was the type of person you want to give a hug to every time you see her. She was always sitting there in her chair reaching up to me to give a big hug. She was really sweet," Sheila said.
Speaking about several of the seniors, Sheila remarked, "Sometimes when I'm feeling blah, they pick me up!" Smiling, she remembered a gentleman she delivered to for two years. "He called me baby doll! Whenever I saw him, he would say, 'Hello, baby doll!' I also delivered to a lady named Annabelle from my church. She was very instrumental in me coming closer to God. I used to go to Bible study with her. She always remembered me as being the baby Christian."
Sheila's concern for the seniors goes beyond her weekly visits, and she looks for ways to show them she cares. Sometimes on special days,
Sheila will make something special for them. On Valentine's Day, they may receive a bag with candy and hearts. "At Christmastime, I will deliver an ornament along with their meal for something different," she added. "When I've gone on vacation, I'll send them a postcard as if to say, 'Even though I'm not there, I am still thinking about you.' One time,
I was delivering to several people who had dogs, so I would take dog treats with me. The recipients got a kick out of it, too, because they knew their dogs were looking for me. The dogs knew I was coming, and I had those treats!"
She laughed.
Sheila hopes to encourage others to give of their time to Meals on Wheels. "Hopefully, others will get an opportunity to come out and volunteer. It doesn't take a lot of time. I can do it on my lunch hour and still have lunch. Most
of the time I am greeted at the door, or I just barely step into the house. If I can, I spend a few minutes with them. I never really have to set the meal up. There is no greater reward than going to see somebody who is homebound,
and you just offer them a smile, a hello and a comforting hand to hold. I've really enjoyed spending what little time I get with them. They are a part of the community who need to be looked after, even if it is to say, 'Are you taking care
of yourself? Are you staying hydrated?' It's a great thing and a great gift to give someone else."
Written by Betty Tryon.
For more information on Meals on Wheels, contact (972) 351-9943 or e-mail [email protected] mowjec.org.