Section » Video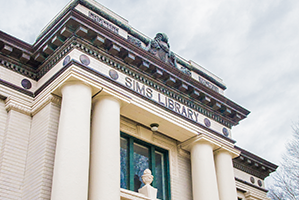 WAXAHACHIE, TX — Uniting the look of the past with the technology of the present, Nicholas P. Sims Library reopened in March 2013 with a lot to show off. Check out what's new at the library in this short video presentation.
More Articles

RED OAK, TX — Watch two chickens and one woman who've made their home together in the 'burbs.

MIDLOTHIAN, TX — Like most people, Craig Monk of Midlothian hates high electric bills; but, unlike most people, he didn't just sit around complaining about it — he did something about it! In this short video, see how he made his electric meter spin backwards to collect a check from

WAXAHACHIE, TX — Bella is a little girl with a big heart. See what idea this pint-sized animal lover has come up with to help the dogs and cats waiting for homes at the Ellis County SPCA. Bella receives help from friends and family and welcomes anyone who'd like to help out to contact her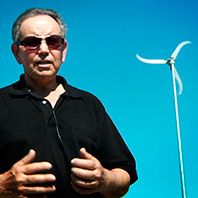 SARDIS, TX — Sardis resident Oscar Rodes has built what may be the largest private wind farm in the state. Find out what motivated him and his family to make the effort in this Now Magazines online video. Produced by Marshall Hinsley

Midlothian resident and recent Midlothian High School graduate, Marcus Simmons has found a new talent. Faced with the daunting task of mowing a huge backyard, Simmons decided to have a little fun with an otherwise mundane chore and cut the grass into a likeness of Mickey Mouse. Watch the time-lapse video

Like 84% of Ennis adults, Ross Jones believes it's not okay to give alcohol to youth. He knows that alcohol kills more kids than all other illegal drugs combined and that, even when used with supervision, it can cause permanent damage to developing brains. That's why Ross and four other Ennis

DeAnn W. of Red Oak, Texas may be a neglected pet bird's best friend. Founder of Wings of Love Bird Haven, Inc. DeAnn has rehabilitated hundreds of exotic birds and placed them in caring homes. Learn more about her work and see the birds that she cares for in our exclusive online video. Visit

Feral cats get a new lease on life through the work Peggy Atkerson of Barn Cats, Inc. and local residents. Written and produced by Marshall Hinsley

Rick and Pam Daniels of Midlothian don't worry about high water bills — they harvest the rain to keep their lawn and garden lush and green. — Written and produced by Marshall Hinsley.