Imagine your own space, just like in your own home, with someone else to do your housework, cook with you and provide opportunities to socialize — plus the freedom to do what you want when you want. At Mustang Creek Estates, seniors feel at home and enjoy life. "Whether it is a calendar full of different outings, games and movie nights or a pampering in an on-site salon, there are many engaging activities residents can choose from. This helps them to thrive in a comfortable environment with compassionate care if they need it," Mustang Creek Estates co-founder, CEO and owner Reneé Ramsey said.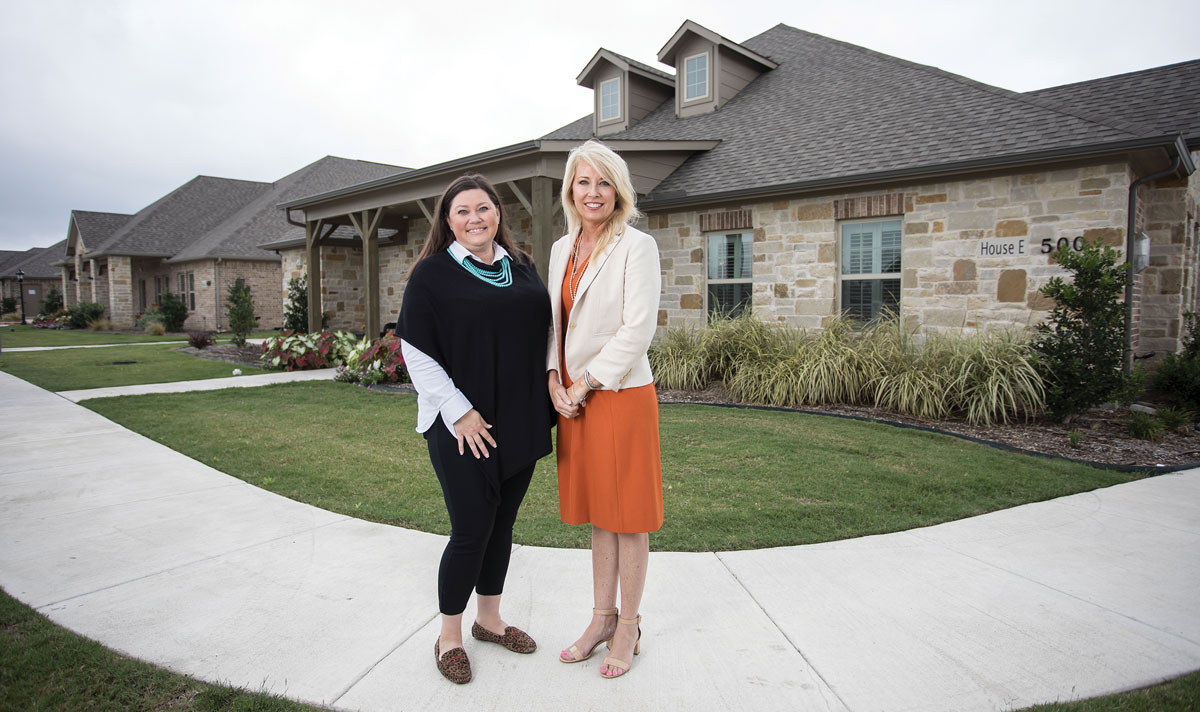 The Burleson neighborhood is the company's fifth. Homes are intimate, containing between 13 and 16 bedrooms. "Even the furthest bedroom is close enough to the kitchen that they can smell the meal being prepared and hear the sounds of others having conversation. While seniors can relax in their rooms, most of the time residents are in the living room, on the porch or with neighbors spending time together doing what they like to do," Reneé said.
Three different types of homes are available at Mustang Creek Estates, which provides Assisted Living, Assisted Living Plus and Memory Care services. "Most of our Assisted Living residents are mobile, needing just a little oversight," said Reneé, whose career began when she was 20, working with seniors as a physical therapist. 
As she expanded her qualifications, her passion for seniors grew along with her career, and she became an executive director of assisted living communities. Then she noticed a need for a more intimate setting, where seniors live in a home rather than a facility. Mustang Creek Estates was created to provide seniors such an environment at an affordable rate. "I felt like seniors want more of a homelike atmosphere. I also saw many families who could not afford assisted living for loved ones, and it broke my heart," Reneé said. 
In 2005, she partnered with John Roach to open Mustang Creek Estates. "We want to provide a service to middle America. We offer a flat rate that really gives families peace of mind. If two months from now we need to start helping a resident with showers, it does not cost the family any more. We just do it."
Assisted Living Plus is for seniors who are mobility impaired and benefit from additional care. "For Memory Care residents in our secured homes," Reneé said, "we offer specialized care and stimulating activities to enhance their quality of life and promote independence while preserving dignity."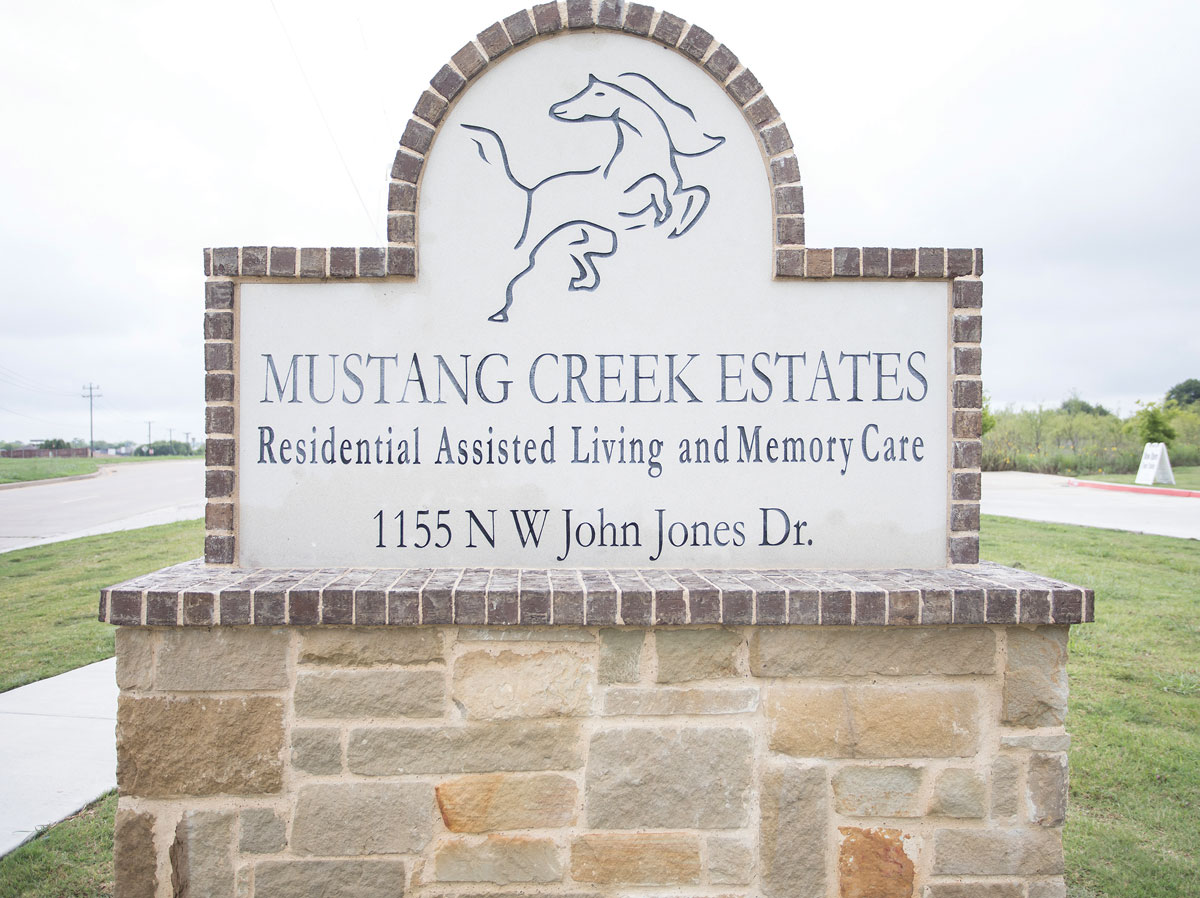 These homes have residential kitchens, living rooms and dining rooms, and help foster one-on-one relationships between residents and caregivers. "Our small environment drives quality of care," Reneé said. "It's only 16 people for our professional caretakers to get to know, and they learn everything from what they like for breakfast to whether they're a late or an early riser. 
"I am proud of our communities and the compassionate care residents receive every day. We have the highest rating of assisted living in Texas as a 'good standing' provider, which is the result of a highly dedicated team at every community," Reneé said.
Learn more at Mustang Creek Estates' website, then call Elizabeth Johnston, sales director, to schedule a tour. Mustang Creek Estates is ready to help adult children find what's right for their loved one.
Mustang Creek Estates
1155 NW John Jones Dr.
Burleson, TX 76028
(817) 733-8300 
Hours:
Call for an appointment.
Written by Melissa Rawlins