Ready for some football? Game day just wouldn't be the same without some really great food to enjoy! Here are several recipes you might want to give a try as you cheer on your favorite teams this fall.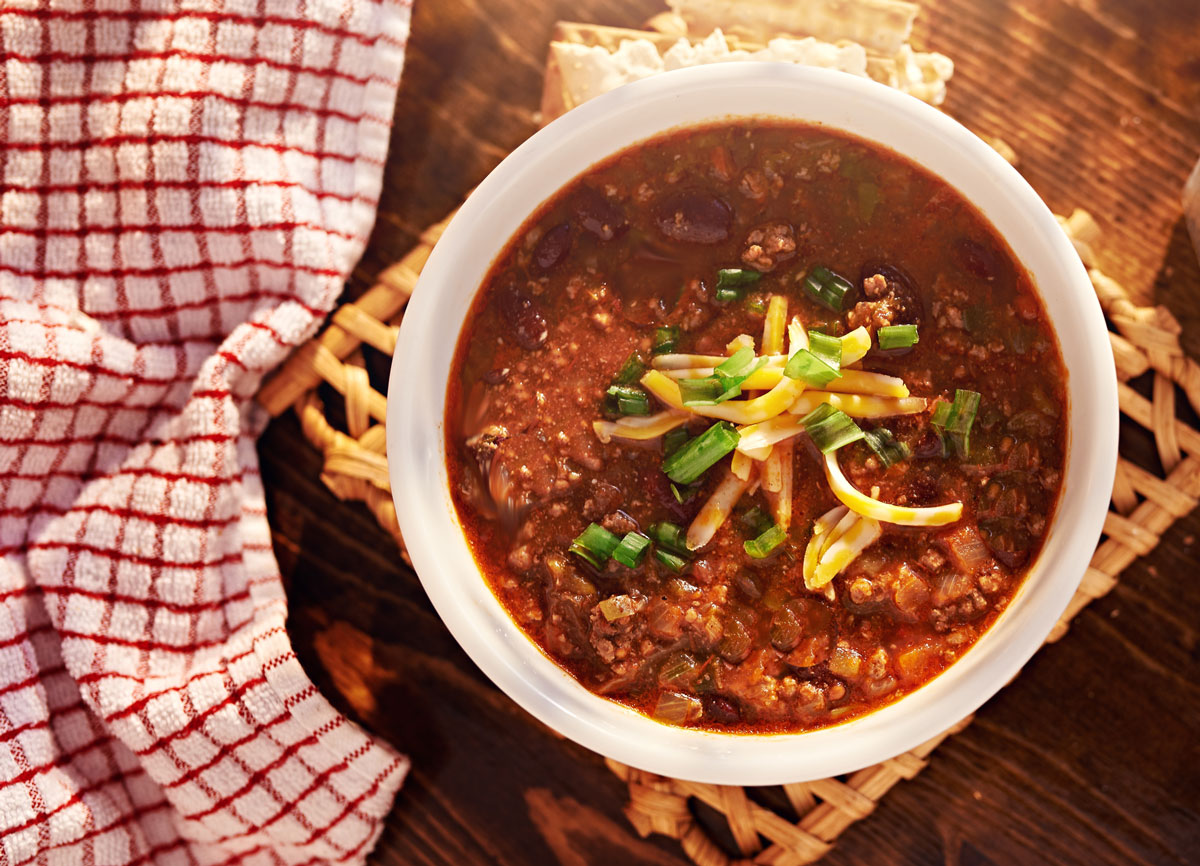 Tailgate Chili
Provided by Diana Grimes for the January 2015 issue of CorsicanaNOW Magazine.
1 lb. lean ground beef, turkey or chicken
1 medium onion, chopped
1 medium green bell pepper, chopped
1 medium jalapeño, chopped and/or 1 tsp. cayenne pepper (optional)
2 tsp. minced garlic or 4 cloves, minced
1 Tbsp. chili powder
1 Tbsp. ground cumin
1/2 tsp. ground coriander
1 15.5-oz. can low-sodium pinto or kidney beans, undrained
1 14.5-oz. can low-sodium diced tomatoes, undrained
3/4 cup low-sodium salsa
Optional Garnishes:
Low-fat cheese, grated, to taste
Fat-free sour cream, to taste
Sliced avocado, to taste
Cilantro or green onions, snipped, to taste
Spray a large saucepan with cooking spray; cook meat and onion on medium-high heat for 5-7 minutes, stirring constantly.
Transfer to colander; rinse with water to drain excess fat.
Add bell pepper, jalapeno and/or cayenne pepper (if desired for 5-alarm chili), garlic, chili powder and cumin; cook for 5 minutes, stirring constantly.
Add remaining ingredients; bring to a boil. Reduce to a simmer; cover and cook for 20 minutes.
Serve with optional garnishes of your choice.
Chicken Wing Dip
Provided by David Hira for the June 2010 issue of SouthwestNOW Magazine.
 

2 8-oz. pkgs. cream cheese, softened
3/4 cup Frank's Red Hot Cayenne Pepper Sauce
1 cup Ranch-style salad dressing
2 cups cooked chicken, diced
1 cup shredded cheddar cheese

 
Preheat oven to 350 F. In a medium bowl, stir together cream cheese and hot pepper sauce until well blended. Mix in the dressing, chicken and cheddar cheese.

 

Spread into a 9×13-inch baking dish; bake for 30 minutes. If oil collects on the top, dab it off using a paper towel. Serve warm with tortilla chips and club crackers.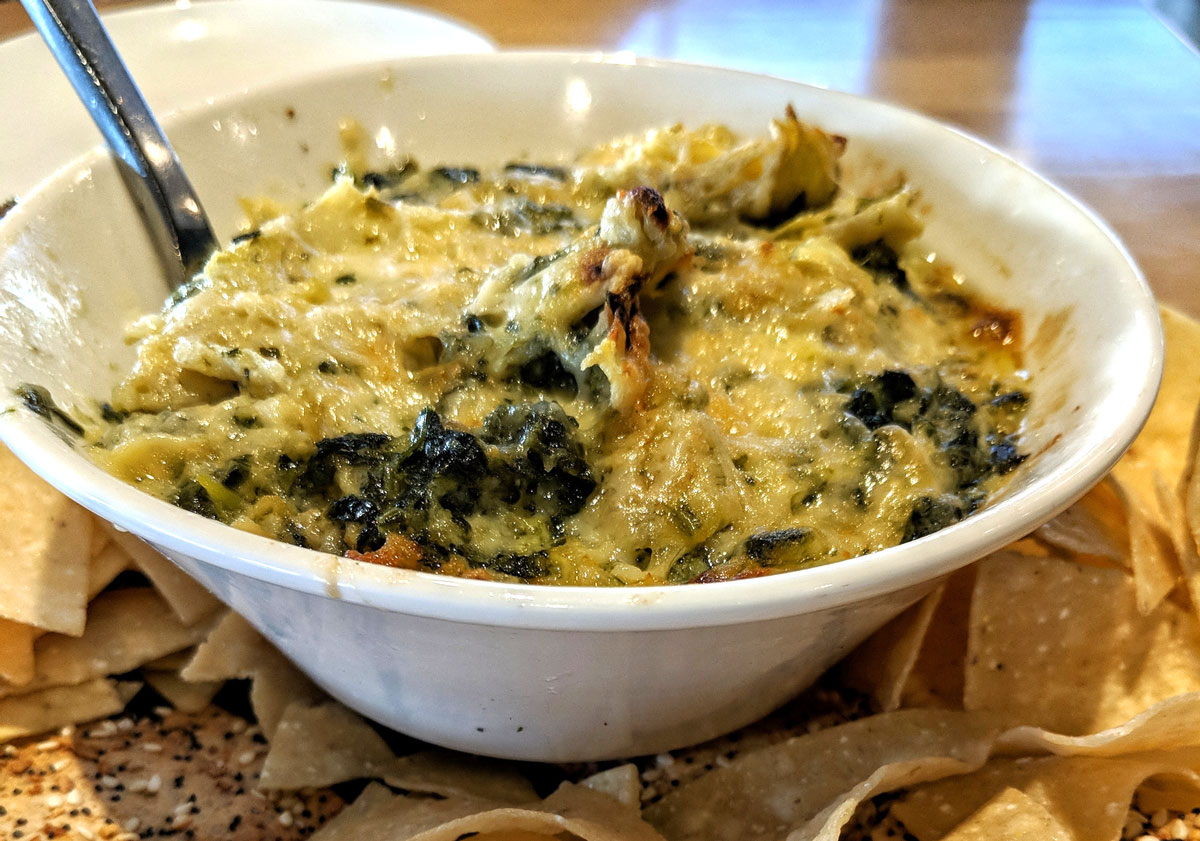 Game Day Spinach Artichoke Dip 
Provided by Jonathan and Kathleen Cervenka for the October 2010 issue of SouthwestNOW Magazine.
8 oz. cream cheese, softened
1/4 cup light mayonnaise
1/2 cup Parmesan cheese, grated
1/2 cup Romano cheese, grated
3 cloves garlic, peeled and minced
1/2 tsp. dried basil
Salt and pepper, to taste
1 14-oz. can artichoke hearts, drained and chopped
10 to 12 oz. frozen chopped spinach, thawed and drained
1/2 cup shredded mozzarella cheese
Preheat oven to 350 F; lightly grease a small baking dish.
In a bowl, mix together cream cheese, mayonnaise, Parmesan cheese, Romano cheese, garlic, basil, salt and pepper. Gently stir in artichoke hearts and spinach.
Transfer mixture to the prepared baking dish; cover the top with mozzarella cheese.
Bake in preheated over for 25 minutes, until bubbly and lightly browned.
Game Day Snack
Provided by Dan Woods for the October 2017 issue of WeatherfordNOW Magazine.
3-4 boneless skinless chicken breasts
1 jar Stubb's chicken marinade
1 20-oz. can pineapple chunks
1 12-oz. can pickled jalapeños
1 pkg. bacon, thin-sliced
Barbecue rub, your choice
1 cup barbecue sauce, your choice
3 Tbsp. apple juice
Cut chicken into chunks. Place in a gallon bag; pour marinade over chicken. Refrigerate 1 hour to overnight.
Assemble chicken, pineapple and jalapeño slice with skewer. Wrap with bacon; season with barbecue rub.
Place on hot grill until chicken reaches 160 F, and bacon is crispy.
Combine barbecue sauce and apple juice.
Mop skewers with sauce, and cook for 5 more minutes. Remove from grill and enjoy.
Roger Staubach's Spinach Salad
Provided by Don Walker for the January 2011 issue of EnnisNOW Magazine.
3/4 cup sugar
1/2 tsp. salt
1 tsp. dry mustard
1/4 tsp. paprika
1 can tomato soup
3/4 cup oil
3/4 cup vinegar
1 onion, quartered
1 bag fresh spinach, washed, with stems removed and torn in bite-sized pieces
4 oz. blue cheese, crumbled
1 can French fried onions
 In a tall bottle, mix sugar, salt, mustard and paprika.
Add soup, oil and vinegar, mixing well.
Put onion in for flavor, but remove before serving.
Place spinach in bowls, garnish with cheese and fried onions. Dress as desired.
Green Chili Burgers
Provided by Caleb and Oliver Jackson for the July 2011 issue of CorsicanaNOW Magazine.
3 lbs. ground beef
1/4 tsp. ground black or seasoned pepper
1 tsp. ground green chili, mild
1/2 tsp. salt
6 slices or 1 cup shredded Monterey Jack cheese
Mexican blend of cheeses
6 hamburger buns, split and toasted
1 4-oz. can chopped mild green chili peppers, drained
6 large slices of sweet onion
2 medium tomatoes, sliced
6 leaves of lettuce
Chunky salsa

 
Preheat grill.
Mix ground beef with pepper, ground chili and salt in a bowl.
Shape 6 flat patties.
Cook burgers about 4 inches from heat, turning when halfway done.

 

Cook until little or no pink remains.
Just before serving, place Monterey Jack cheese on each burger.
Top each bun with a hamburger patty, Mexican cheese blend, chili peppers, onion slice, tomato slice and lettuce leaf.
Serve burgers with salsa on the side.
Stuffed Jalapeños
Provided by Michael Keel for the February 2018 issue of MansfieldNOW Magazine.
1 16-oz. pkg. breakfast sausage, cooked and drained
1 5-oz. pkg. blue cheese crumbles
20 jalapeños, halved and deseeded
1 8-oz. pkg. shredded sharp cheddar cheese
Preheat oven to 350 F.
Combine cooked breakfast sausage with blue cheese.
Bake jalapeños for 10 minutes or until soft. Stuff jalapeños with sausage mixture; cover with shredded cheese. Bake until cheese is melted.
Sliders
Provided by Kyle Shipley for the June 2018 issue of MansfieldNOW Magazine.
1 lb. ground beef
Weber Gourmet Burger Seasoning, to taste
1 lb. wild boar bacon
5 slices Muenster cheese
1 12-pack King's Hawaiian Original Hawaiian Sweet Dinner Rolls
Lettuce, to taste
1 tomato, sliced
1 onion, sliced
Sliced pickles
Condiments of choice
Form five slider patties; sprinkle with burger seasoning. Grill patties on medium-low heat for 2 minutes on each side for medium or cook longer for well-done.
Fry bacon. Add a slice of cheese to each slider; add bacon. Place on a bun; add vegetables and preferred condiments.
Hot Dogs
Provided by Priscilla Sanchez for the May 2018 issue of the MansfieldNOW Magazine.
5 onions (divided use)
Salt and pepper, to taste
1 stick butter
2 lbs. wieners
1 lb. bacon (optional)
Clean grill with half an onion while bringing the temperature up to low.
Halve 4 onions; place them in foil with salt, pepper and real butter. Let them start cooking over low heat before placing hot dogs on the grill.
If you like, wrap each hot dog with a strip of bacon. Place hot dogs on the grill; turn them frequently. For the best flavor, allow them to get slightly burnt.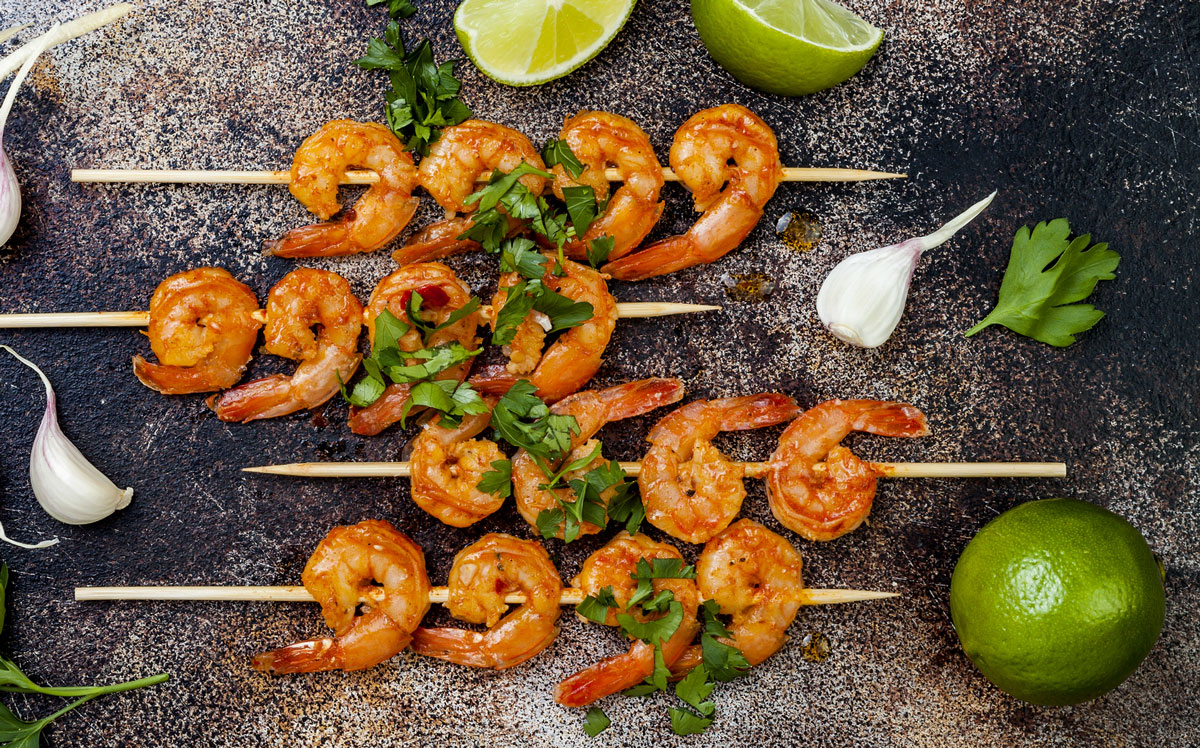 BBQ Shrimp Skewers
Provided by Charles "Chuck" Burns for the April 2018 issue of WaxahachieNOW Magazine.
1 1/2 lbs. of Argentinian Red shrimp

 

2 Tbsp. olive oil
Juice of one lime
1 tsp. salt

 

1/4 tsp. ground smoked paprika
Head Country Chipotle Style Bar-B-Q Sauce

 

Lime halves to serve

 
Place shrimp in a large bowl and slowly pour olive oil and lime juice on top.

 

Add the salt and ground smoked paprika; stir to coat thoroughly and set in fridge for 15-20 minutes.

 

Preheat the grill for direct heat cooking and remove shrimp from the marinade and thread on to metal skewers.

 

Brush both sides of your shrimp with barbecue sauce and place on the grill; cook for 5 minutes on each side, brushing with sauce as needed until the shrimp are cooked thoroughly and are charred around the edges.

 

Serve immediately with lime halves.