Working full time and keeping up with a home can leave you with little free time. That's where Mansfield Handyman Services comes in, tackling your project list and making your time your own again. "Like most people, I was working full time, and I'd come home and realize I was behind on everything that needed to be done around the house," Steven Kirchner, owner of Mansfield Handyman Services, said.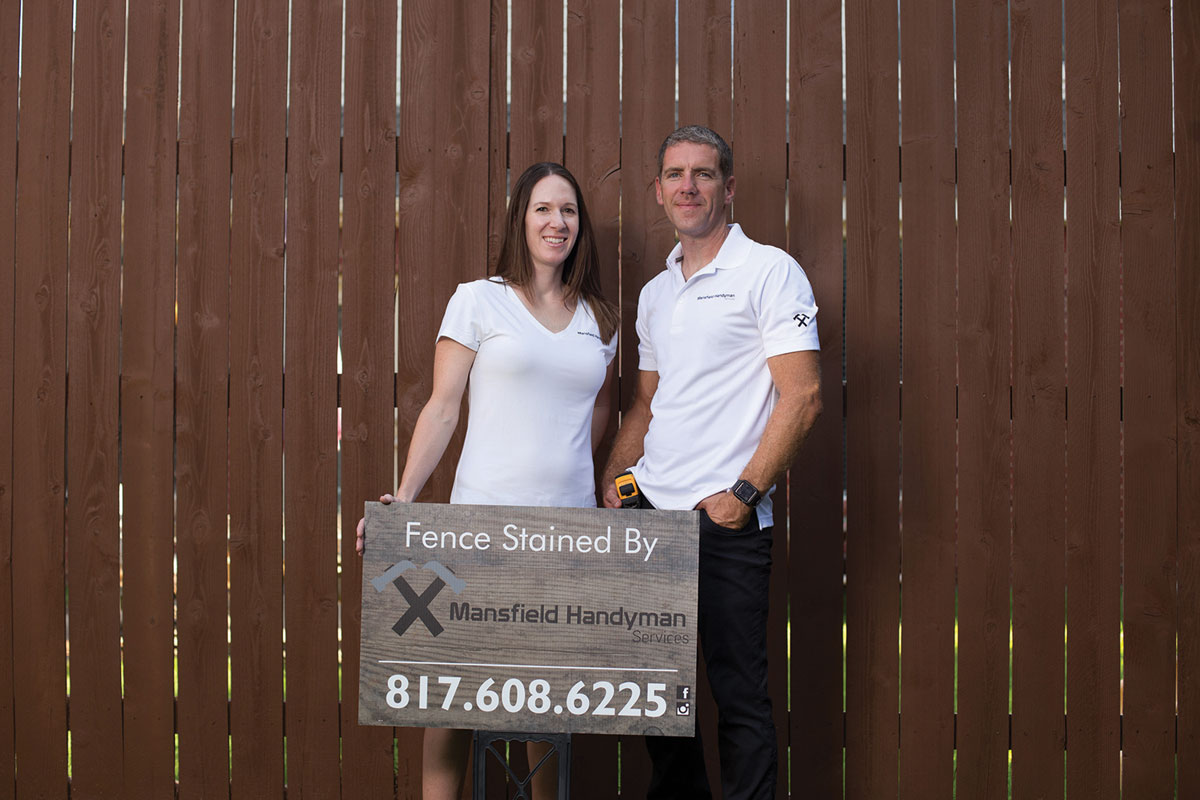 In his search for a skilled repairman to help him out, Steven discovered a lack of handymen in the area. "I reached out to general contractors and found they were not necessarily interested in small projects, while handymen might not want the bigger projects," Steven recalled. "It was tough to find a reliable jack-of-all-trades to tackle an entire list of large and small repairs."
This led to Steven's reflection on his own skillset, and the idea of Mansfield Handyman Services was born. "My dad has been in heating and air conditioning for 40-plus years. When I turned 15, he said I needed a job, and he wanted me to pick a trade," Steven recalled. "I was interested in learning some carpentry, and he got me in touch with a general contractor, who I ended up working for every summer of high school and some after graduation."
The experience is the foundation of Steven's business today. "I gained all kinds of knowledge, and it built my confidence in problem solving. It left me with the ability to do good work," Steven said.
Heading toward his third year of business, Steven offers interior, exterior and commercial services ranging from drywall repair and wallpaper removal to painting and pressure washing. "We can help with large jobs like fence staining and exterior painting, but we can also complete smaller projects, such as mounting your flat-screen TV or changing a doorknob," Steven noted. "We've got your list covered from A to Z."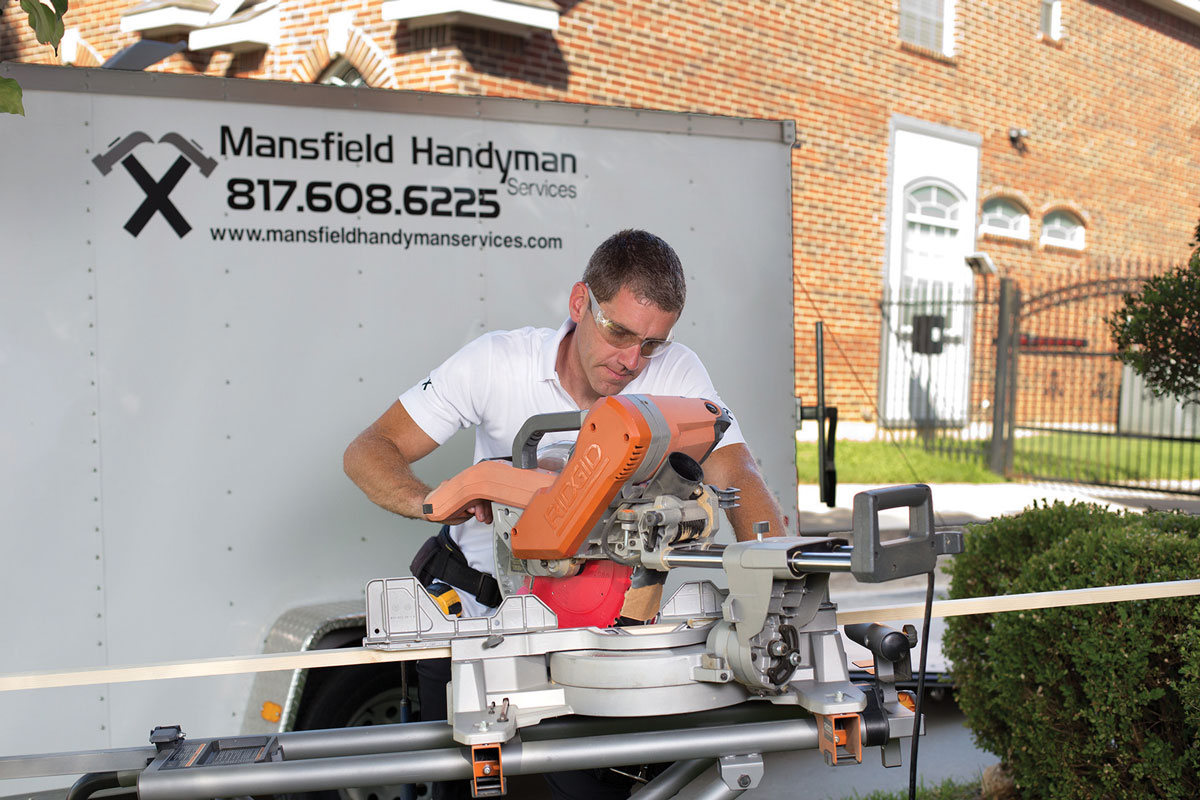 Originally from the DFW area, Steven is pleased to serve his current hometown of Mansfield and is pleasantly surprised with the reception of his business in the community. "We'll remain exclusive to the area, but demand is so great we may look to grow the business, adding more high-quality handymen to meet local's needs even better in the future," Steven projected.
Steven also hopes to give back to the community by offering a summer internship to youth interested in learning a trade. "I'm considering a six-week internship to teach basic carpentry to a high schooler," he said. "The trades are in short supply, and these are invaluable skills to learn."
With three children ranging from infant to age 5, Steven partners with his wife, Lindsey, to juggle family and home demands. "I'm a great handyman but a horrible salesman. That leaves Lindsey in charge of marketing and promotion," Steven admitted.
It's exactly this awareness of balance between work and home that led to the Kirchners' business motto: The professional alternative to doing it yourself. "When there are just not enough hours in the day to maintain your home, we can help," Steven said. Call Mansfield Handyman Services, and accept their offer of saving you time.
Mansfield Handyman Services
(817) 608-6225
[email protected]
www.mansfieldhandymanservices.com
Facebook: Mansfield Handyman Services
Hours:
Monday-Friday: 8:00 a.m.-6:00 p.m.
Saturday-Sunday: By appointment.
Written by Angel Morris