September 16 is National Guacamole Day! We Texans don't need an excuse to enjoy a good guacamole dip, but since the nation is celebrating, why shouldn't we? Here are several recipes that give different twists on a Lone Star favorite!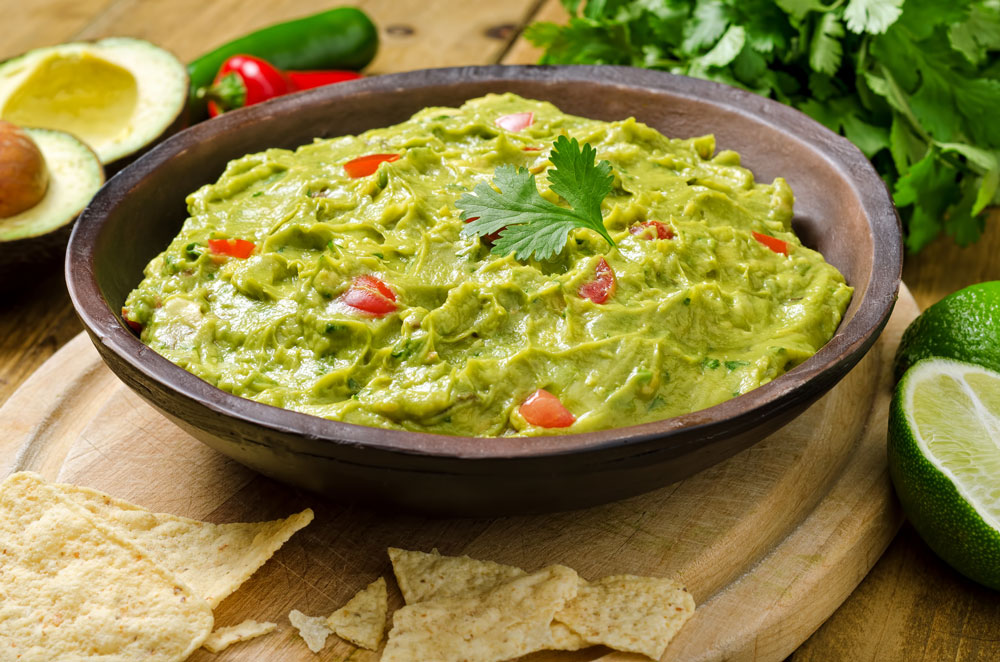 Gridiron Guacamole
Provided by Varina Denman for the May 2012 issue of BurlesonNOW Magazine.
3 avocados
3 Tbsp. lime juice
1 tsp. minced garlic
1/2 cup diced tomatoes
3 Tbsp. red onion, diced

 

2 Tbsp. fresh cilantro or parsley, chopped

 

Salt and pepper, to taste
Puree one avocado with lime juice and garlic.

 

Coarsely mash the remaining avocados.

 

Combine all with the diced tomatoes, onion and cilantro. Season with salt and pepper.
Guacamole
Provided by Michelle Gibbons for the October 2014 issue of WeatherfordNOW Magazine.
2 large or 4 small avocadoes, peeled, pitted and chopped
1 medium onion, diced
2 medium tomatoes, diced
2 small jalapeños, seeded and finely diced
2 tsp. garlic powder
2 tsp. onion powder
2 Tbsp. salsa
Salt and pepper, to taste
1/8 cup sour cream
Mix first 8 ingredients thoroughly, smashing avocadoes with a fork.
Add sour cream. Chill for 30-60 minutes before serving.
Four-pepper Guacamole
Provided by Becky Walker for the September 2016 issue of North Ellis Co.NOW Magazine.
2-3 Hass avocadoes
Hellman's Real Mayonnaise, to taste (No substitutes, as it will change the flavor.)
1/2 small onion, chopped
1 Roma tomato, diced
1 serrano pepper, diced
2 dried red chilies, crushed
1/2 red bell pepper
1/2 orange bell pepper
2 cloves garlic, minced
Lime juice, to taste
Chili powder, to taste
Salt and pepper, to taste
Peel and pit avocadoes. Add the flesh of the avocado to a large bowl and mash. Add enough mayonnaise to make the mixture smooth, but not runny.

 

Add next 7 ingredients; stir to combine. Add lime juice and seasonings to taste; stir and enjoy.
Note: Adjust heat to your liking by using more or less of the hot peppers.
Smokey Guacamole 
Provided by Heather Cleveland for the September 2013 issue of GranburyNOW Magazine.
4 large or 8 small avocados
2 cloves garlic, minced
Juice of 1/2 lime
2 Tbsp. cilantro, chopped
Salt, to taste
Cut each avocado in half lengthwise; remove seeds.

 

Place avocado in a stovetop smoker using a mild wood chip, such as oak, pecan or alder. Close lid; turn heat to medium-low. Once smoke appears, turn the heat off; let sit for 10 minutes.
Using gloved hands, remove avocados from smoker; scoop the flesh into a bowl.
Add garlic, lime juice and cilantro; mash together with a pastry blender or fork. Add salt; serve.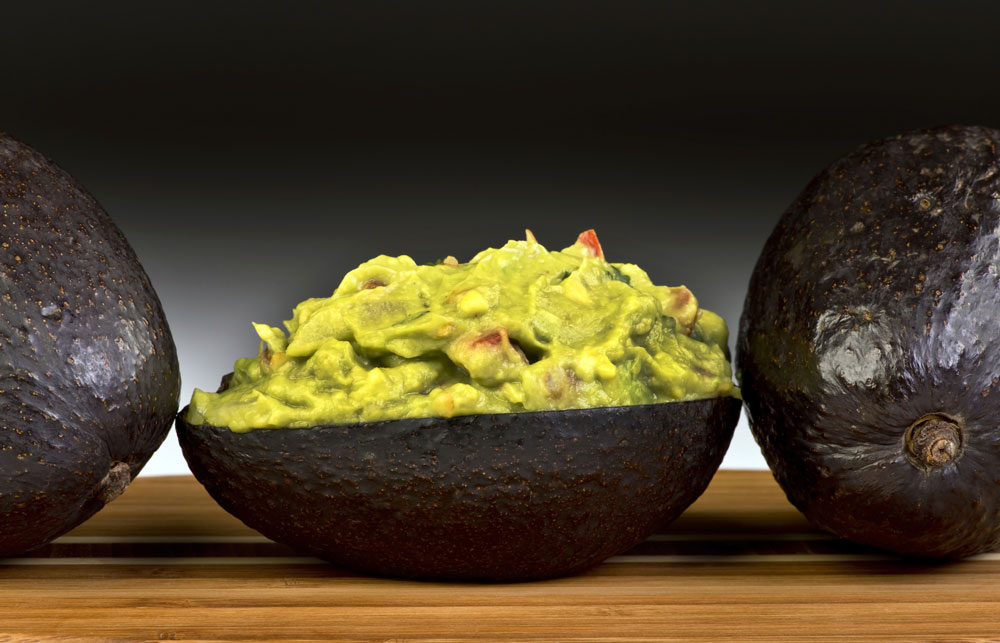 Guacamole 
Provided by Claudia Franklin for the September 2010 issue of SouthwestNOW Magazine.
6 medium-size avocados

 

1/4 cup onion, finely chopped

 

1 lg. Roma tomato, chopped

 

1/2 tsp. garlic salt

 

1/4 slice lime

 
 Slice and remove all avocado pulp; place a in medium-size bowl. Mash avocado until a creamy consistency.
Add onion, tomato and garlic salt. Squeeze lime into mixture.

 

Mix slightly as not to mash the tomatoes. Serve with your favorite tortilla chips or bagel chips.

 
Connie's Creamy Guacamole
Provided by Connie Leonard for the April 2016 issue of GranburyNOW Magazine.
4 ripe Hass avocados (black in color, slightly soft when pressed)
1/2 tsp. garlic salt
1 Tbsp. lemon juice
2 Tbsp. Hatch picante sauce
2 Tbsp. Kraft Miracle Whip
Peel and halve avocados; remove pit. Put avocados in food processors.
Blend with other ingredients until smooth and creamy; serve with chips.
Guacamole
Provided by Angie McLean for the June 2011 issue of CorsicanaNOW Magazine.
8-10 medium to large avocados
3 bunches fresh green onions, chopped
2 bunches cilantro, chopped
2 jalapeños, chopped (optional, or to taste)
10-12 fresh Roma tomatoes, chopped
Sea salt, to taste
Garlic powder, to taste
Peel avocados. Remove seeds; mash until smooth.
Add onions, including most of the green tops.
Add cilantro and peppers; mix well.
Fold in tomatoes; mix well again while adding salt and garlic powder.