Since Hector Gomez founded his company, Freedom Heating & Air, in January 2010, the motto has been, "Your comfort is our mission." "We put our customers first," Hector, owner and comfort specialist, stated. "Seventy-eight percent of our business last year came from satisfied customers' referrals."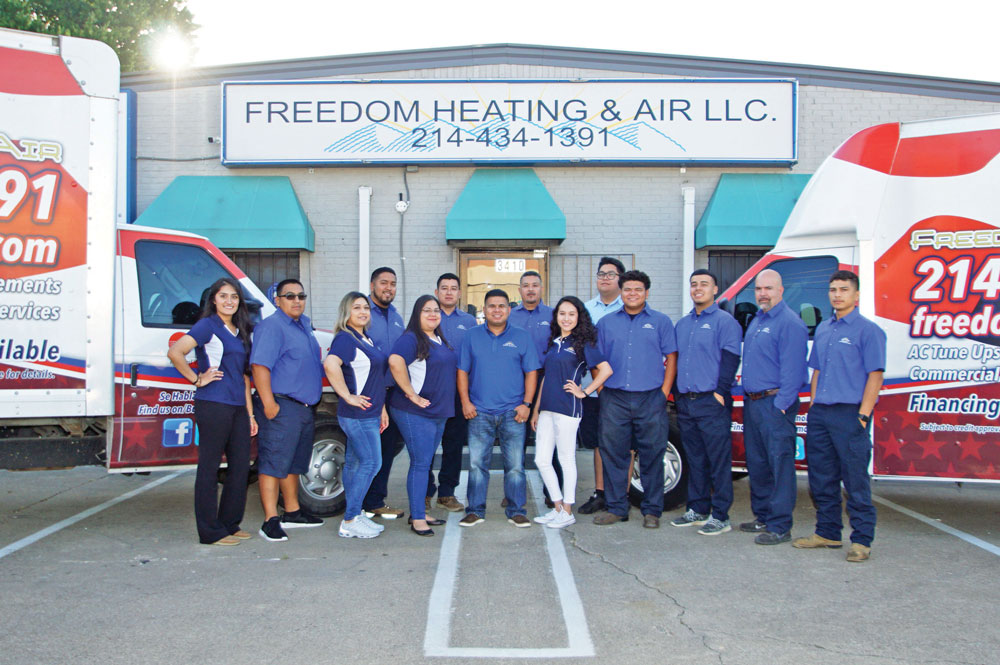 Services include system replacements, new installations and design, maintenance and preventive maintenance on residential and light commercial HVAC systems in existing homes and commercial properties. Home automation is another service, and bilingual English/Spanish employees ensure effective communication with customers. Payment can be made by cash, major credit cards or check. Online financing is available.
The primary brands carried in-house are Trane, Mitsubishi and Amana. While the company is a Trane Comfort Specialist and a Mitsubishi Diamond Contractor, almost any brand can be ordered or serviced by Freedom's trained technicians. Keeping up with ever-changing technology, as well as environmental and licensing requirements is challenging, but Hector and his employees spend the necessary time to do so. "Education of all our employees is important, so we can provide the latest in technological HVAC advances to our customers," Hector stated. "We're EPA certified, and we want to always do the job right, so we build  long-term relationships." 
Serving customers well has earned the company a 2016 Trane Pacesetter Level 3, a 2016 Mitsubishi Dealer of the Year and Mitsubishi Diamond Contractor awards. 
The company serves customers in Ellis and Dallas counties and has 13 employees, four who take calls in the office and nine who work as inventory specialists, installers, technicians and warehouse delivery personnel. "We enjoy working with and helping customers by resolving their issues or designing HVAC systems around their budget while still meeting their needs," Hector explained.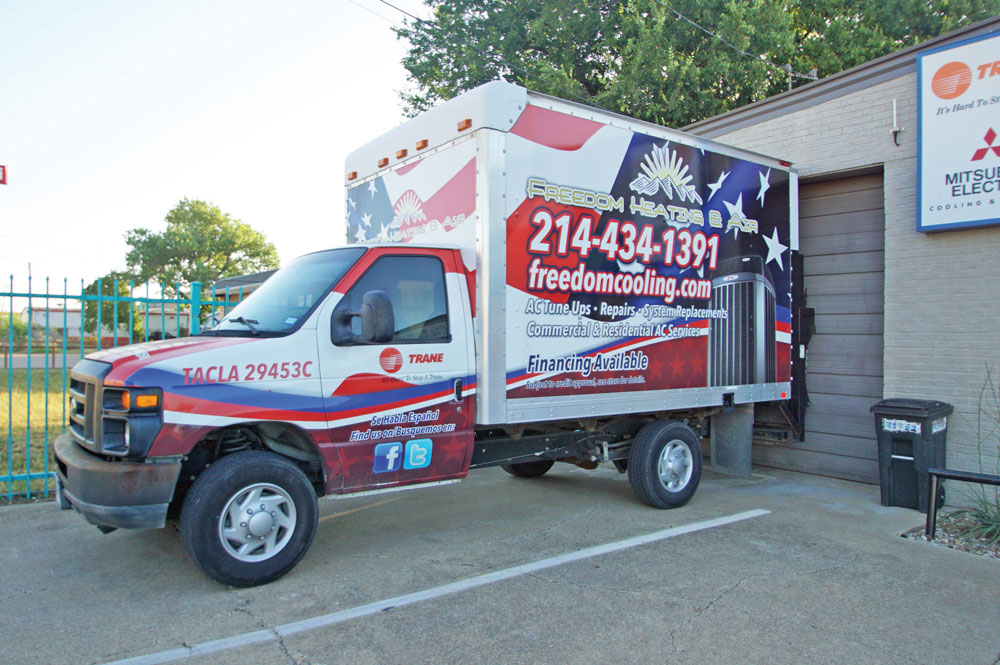 Hector received his State Contract and Commercial Service licensing before opening his own company, but worked for other HVAC companies for eight years, gaining experience and knowledge. His company is a member of the DeSoto Chamber of Commerce, and Hector serves on the board of directors of the Red Oak Chamber of Commerce. He also serves on the Texas State Technical College in North Texas advisory board. 
Following his graduation from Dallas' Sunset High School, Hector made some unwise choices and paid his dues. "I had mentors who took me under their wing," he said. "I started at the bottom of this business and worked my way up. The last company I worked for paid for my training through North Lake College for four years."  
He now serves as a mentor to prisoners and participated as a business owner in a 2018 career day for federal prisoners awaiting release. "I believe in helping others and giving people second chances," he said.
High school sweethearts, Hector and his wife, Cindy, have five children. Son Nicholas (22) and Aaron (20) work in the business. Daughters, Samantha (20), Ashleigh (13) and Madilynn (5) attend school. "Cindy and I enjoy date nights and time with the kids," Hector said. "I play drums at Highland Meadows Church in Red Oak and read God's Word. I feel very blessed."
Freedom Heating & Air
3410 North I-35E, Suite A, Lancaster, TX 75134
(214) 306-8499
(214) 434-1391
Fax: (214) 233-3747
[email protected]
Facebook: Freedom Cooling
Hours:
Monday-Saturday: 7:00 a.m.-8:00 p.m.
24-hour emergency services are available.
License #TACLA 29453C
Written by Virginia Riddle.