Working on homes throughout Johnson, Tarrant and Ellis counties, the trustworthy professionals of Atlas Foundation Co., Inc. travel as far as Gorman, Granbury, Weatherford, Hillsboro and the HEB areas to lift and stabilize foundations. Celebrating its 60-year anniversary this year, Atlas Foundation Co., Inc. was started in 1958 by Woolard Murdock and Estelle Murdock, the grandparents of current owners and brothers, Darrel Ford and Lonnie Ford.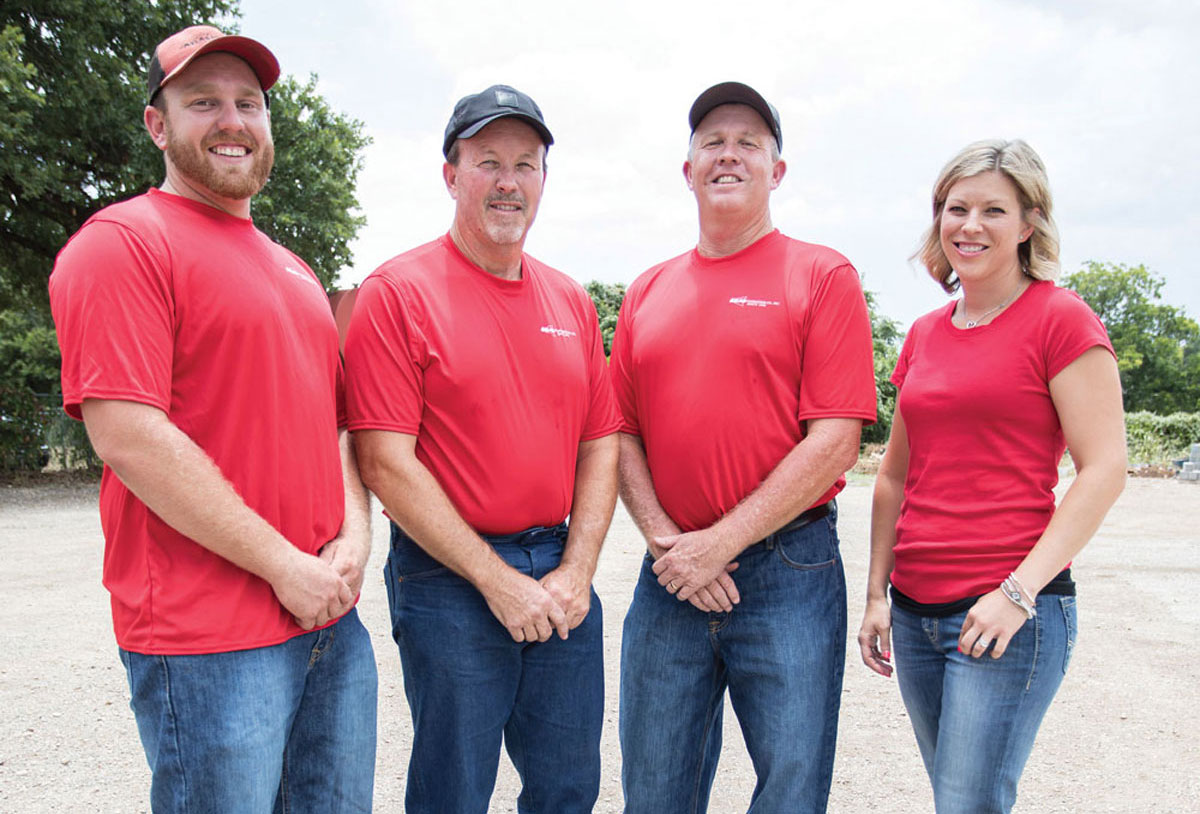 Their father, Glenn Ford, took over Atlas Foundation Co., Inc., after Woolard retired, and reared his boys in the business. Now Darrel and Lonnie are teaching foundation repair and business management to their children, cousins Lindsay Green and Kyler Ford.
"Paw Paw did a lot of pier and beam work. Every hole was hand dug and then poured with concrete and allowed to cure. Over the years, the process has evolved, so we don't do many concrete piers," Lindsay said. "Most are prefabricated concrete pilings, pushed down with hydraulic systems." The company's thorough website takes people through their step-by-step process.
The crews do dirty work, always under the supervision of Phillip Biondi, yet they are always thinking of the customer. Landscape plants needing to be moved are returned to their rightful place once the hard work is over and exterior mortar cracks are repaired. They leave the site better than they found it, because they treat every customer just as they'd like to be treated.
Lonnie and Darrel visit with customers and prepare estimates on every Atlas job. They grew up working on crews solving foundation problems in up to four houses every day. There in the trenches, they learned how to advise people who call for help. "Every house is so different," Lonnie said. "If they are worried about a few cracks, and we know their foundation is not bad enough to justify cost of repairs, we tell them, 'Hey, it doesn't need to be fixed.'"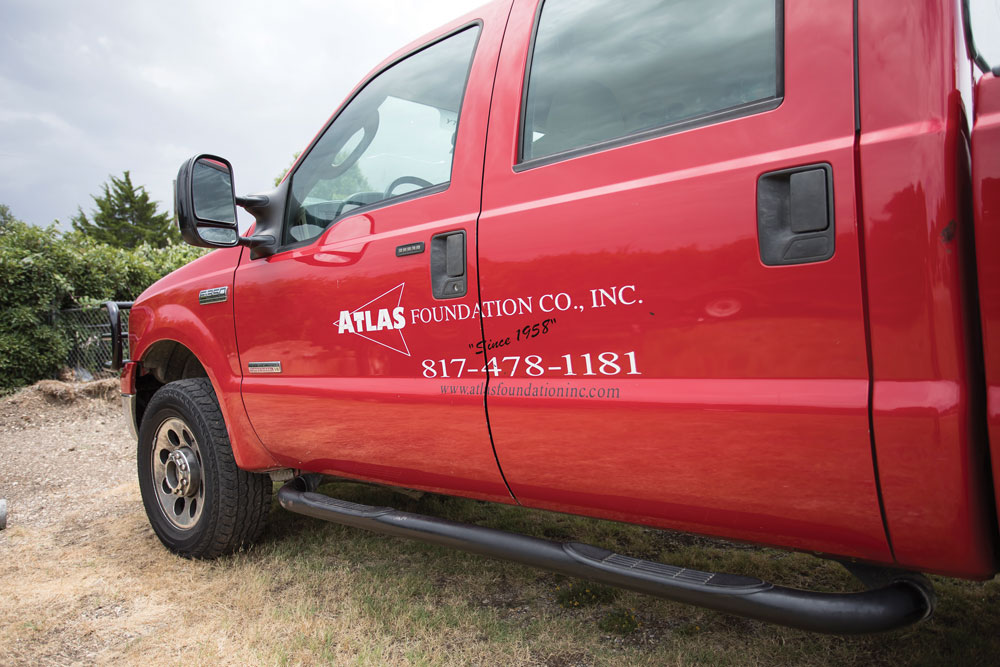 "Neglect sometimes leads to plumbing issues. The opposite can also happen: A lot of homes 40 or 50 years old can have a plumbing leak that can cause movement in the slab, requiring a fix," said Atlas Office Manager Christy Ford, who is Darrel's wife and Lindsay's mother. Christy recommends calling and requesting Darrel or Lonnie visit to estimate the extent of any problem.
Listed on Good Contractor's List, Angie's List and Better Business Bureau, Atlas Foundation Co., Inc. will share references from hundreds of testimonials of satisfied customers. Darrel enjoys spending time with his customers before, during and after the job, as well as having fun with the friendly, safety conscious crews working to achieve Atlas' mission. "Daddy taught us, 'You always gotta fix it right, best you can,'" Darrel said.
Normally, they ask for payment on the day of completion. Since foundation repairs are not covered by insurance, Atlas provides financing to qualified customers. "We offer five-year and seven-year reduced-interest loans or a zero-percent financing when paid within six or 12 months," Lindsay said.
They also offer a free, lifetime structural warranty that goes with the house itself, so that Atlas will take care of every foundation they've repaired for as long as that structure exists. If you're seeking help from people who are confident about being in business for generations to come, call Atlas Foundation Co., Inc.
Atlas Foundation Co., Inc.
3916 Heritage Court
Burleson, TX 76028
(817) 478-1181
[email protected]
Hours:
Monday-Friday: 8:00 a.m.-5:00 p.m.
Written by Melissa Rawlins