Training Academy 4U, LLC offers its students the skills they need to find success in dental and physician offices, hospitals, clinics and many other health care facilities. "Our students start here with their careers," Michele Andrews, owner and instructor, said. "We are very proud of all of our students. You will find many of our students in offices throughout the county, while others have become dentists, hygienists, RNs and LVNs."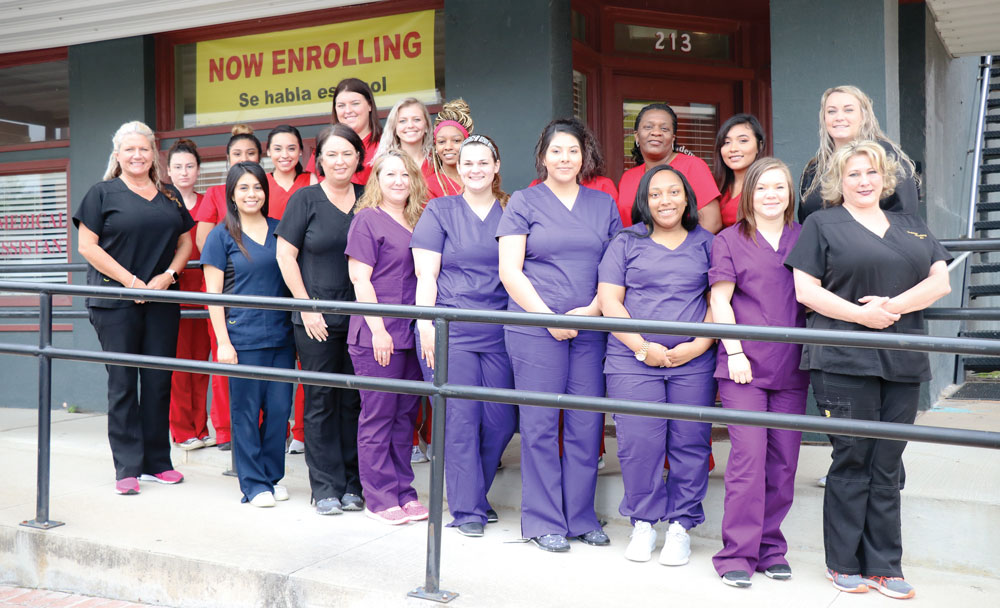 Founded in 2005 by Michele, Training Academy 4U allows students from Ellis, Navarro and Kaufman counties to join students who travel from the Metroplex pursuing careers in massage therapy and phlebotomy or as dental and medical assistants, medical secretaries or pharmacy techs. "We're not restricted geographically," Michele explained. "We've had a student from Arkansas attend, but most of our students are from the area. We have a 99-percent dental assistant certification pass rate and a 98-percent medical assistant certification pass rate that are evidence of the instruction the students receive here." Four faculty members join Michele as instructors, and Lupe Beauchamp, who is bilingual English/Spanish, is the friendly receptionist/registrar/secretary.
Not only is the school providing the public with professionally trained, qualified health care providers, but it's also changing its students' lives. "Our greatest blessing as instructors is watching people change the course of their lives through education and training," Michele stated.
Lupe agreed. "We've got an open-door policy. Many of our students are diamonds in the rough. It's great to see them grow and gain confidence." 
Following their graduation, the school provides placement services through the instructors' extensive contacts with area health care providers, résumé writing instruction, job board postings and online job postings. Training is also provided for interviews.
Payments for the classes can come through military veterans/GI Bill funds, grants, student loan programs, scholarships, payment plans or through most major credit cards, cash or by check. "We try to make it a smooth process for students," Michele said.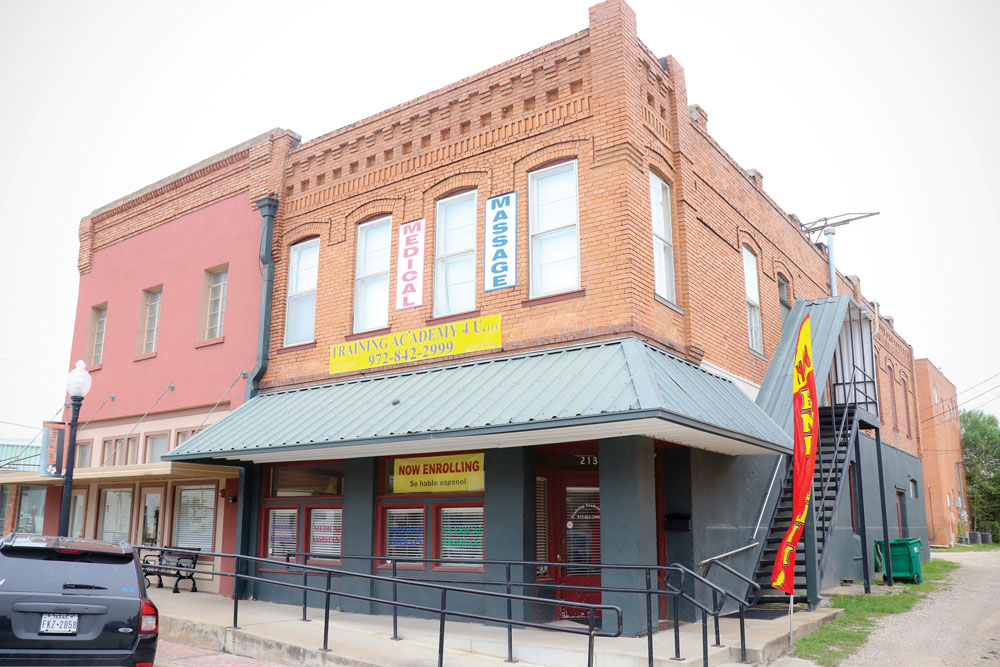 The school is regulated by the Texas Workforce Commission, Career Schools and Colleges; the Texas Department of State Health Services; the Texas Department of Rehabilatative Services; the Texas Department of Licensing and Regulation; and the Veterans Administration Department of Rehabilitation Services. "We just received accreditation to host international students," Michele revealed. The school holds memberships in the Associated Bodywork and Massage Professionals, the Organization for Safety, Asepsis and Prevention; the American and Texas Dental Assistants associations; the Dallas County Dental Assistants' Society; and the American Massage Therapy Association.
Students and staff volunteer at the Ferris Junior High School's Dental Day, with Kaufman Coalition of Health Resources, Ferris' Annual Back-to-School program, Ennis' Health Care, Ellis County's College Career and other area health fairs. Training Academy 4U has also partnered with Sandra Neal of New Century Hospice in a new scrub program. "We've got free new and used scrubs that are available to anyone in need," Michele offered. "Anyone can get scrubs."
Born in nearby Bristol and a Palmer High School graduate, Michele has 34 years of experience in the dental field. She attended Texas Woman's University and learned massage therapy at her own school. "I was a 15-year-old when I started working in this very building as a dental assistant," Michele recalled. "There was an upstairs dental office. I opened this school because of the shortage of dental assistants, and over the years, we've expanded the programs to include more health care careers. I want my students to be the best health care professionals possible."
Training Academy 4U, LLC
213A W. 6th St., Ferris, TX 75125
(972) 842-2999
Fax: (972) 544-2102
[email protected]
Facebook: Training Academy, Ferris, TX
Hours:
Day Classes: Monday-Thursday: 8:30 a.m.-4:30 p.m.
Office: Monday-Thursday: 8:00 a.m.-5:30 p.m.
Written by Virginia Riddle.