Long ago in Maryland, James Popp started his career in electrical work. With time, he became a service manager and earned his master license. Although he enjoyed the challenge of finding issues, he grew bored. He also learned about heating and air conditioning and then started his own company, AJR. That was 17 years ago. He eventually expanded to Virginia.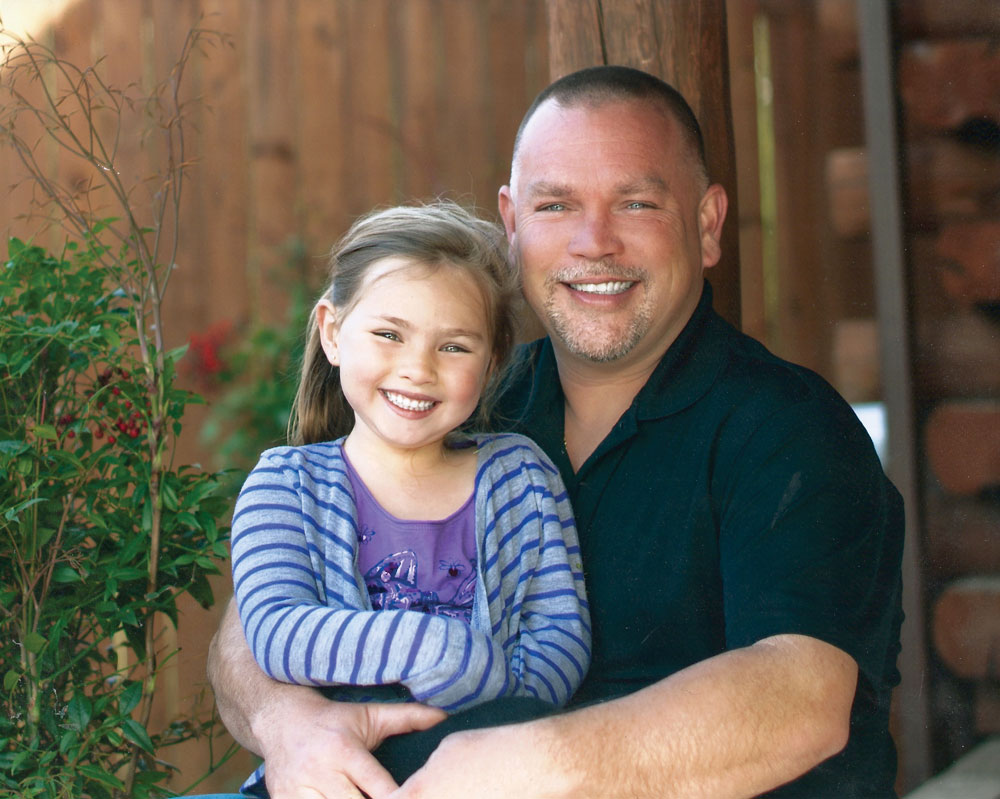 James' girlfriend, Melissa, led him to Weatherford. When her parents, also from Maryland, came to Weatherford, they all fell in love with the town. Melissa has a great love for horses, and James enjoys being outdoors, hunting and fishing. They bought what he thought was a vacation home. Then four years ago, they decided to move to Weatherford full time. He expanded again, opening AJR Heating, Air Conditioning and Refrigeration in his new community.
The first year, AJR received the Parker County Service of the Year Award through The Democrat. He continued slowly expanding as his reputation for quality work and competitive prices spread in the area.
James offers installation, repair and service on heating and air conditioning for both residential and commercial customers. Commercial customers also have the opportunity to use AJR for refrigeration. James stated, "We're truly 24/7 service and repair, with a sense of urgency."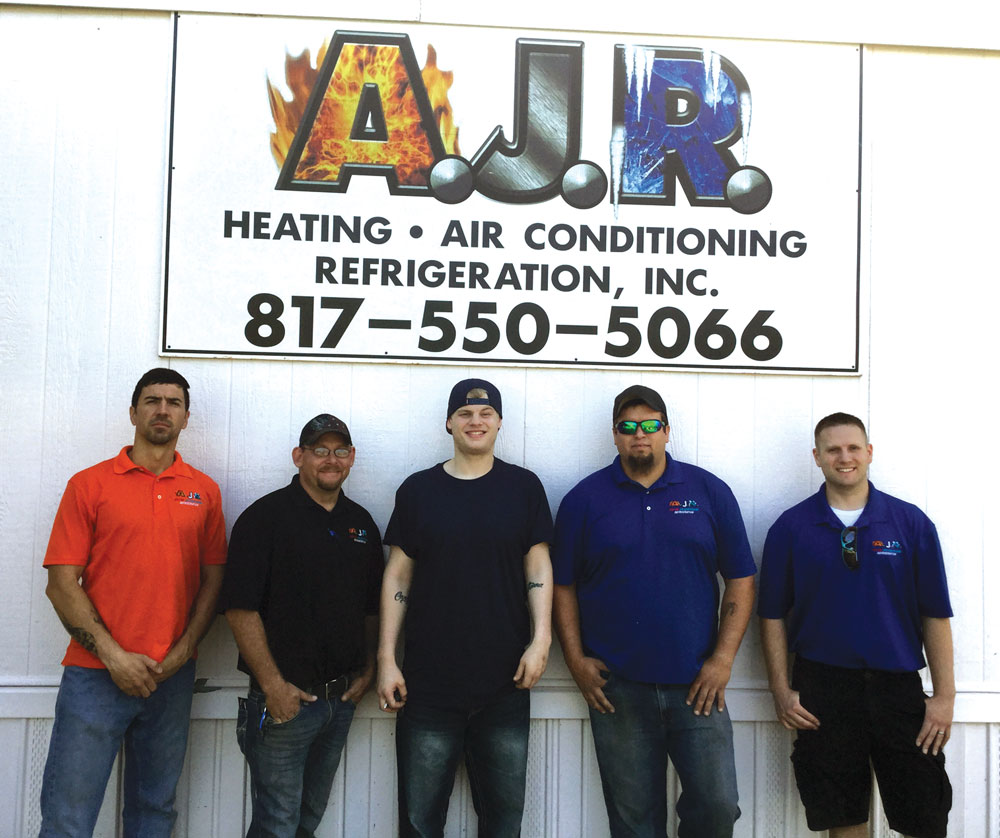 According to him, they go to places farther out than other companies do. And AJR does their best to beat response times, so he avoids nightmare stories of painfully slow response, especially during an emergency situation. "Treating customers right is important," James said. He strives to provide the best quality possible and inspect the completed work every time. 
Between the three locations, James employs almost 20 employees. In spite of being considered a small business technically, he feels medium-sized. "We strive hard to do good work and compete with anyone around here, regardless of size," he shared. He admits they aren't always the cheapest, but the knowledge is worth it. Like any business, he has costs and wants to take good care of his employees.
He warns people to check out companies and individuals, verify prices and true capacity on equipment and look at everything when replacing a unit. Check model numbers online to make sure you really get a 16-SEER unit when paying for it. Indoor and outdoor units must match, so watch for that as well. Additionally, James reminds people to take advantage of electric co-op rebates and tax credits when purchasing a new energy-efficient system.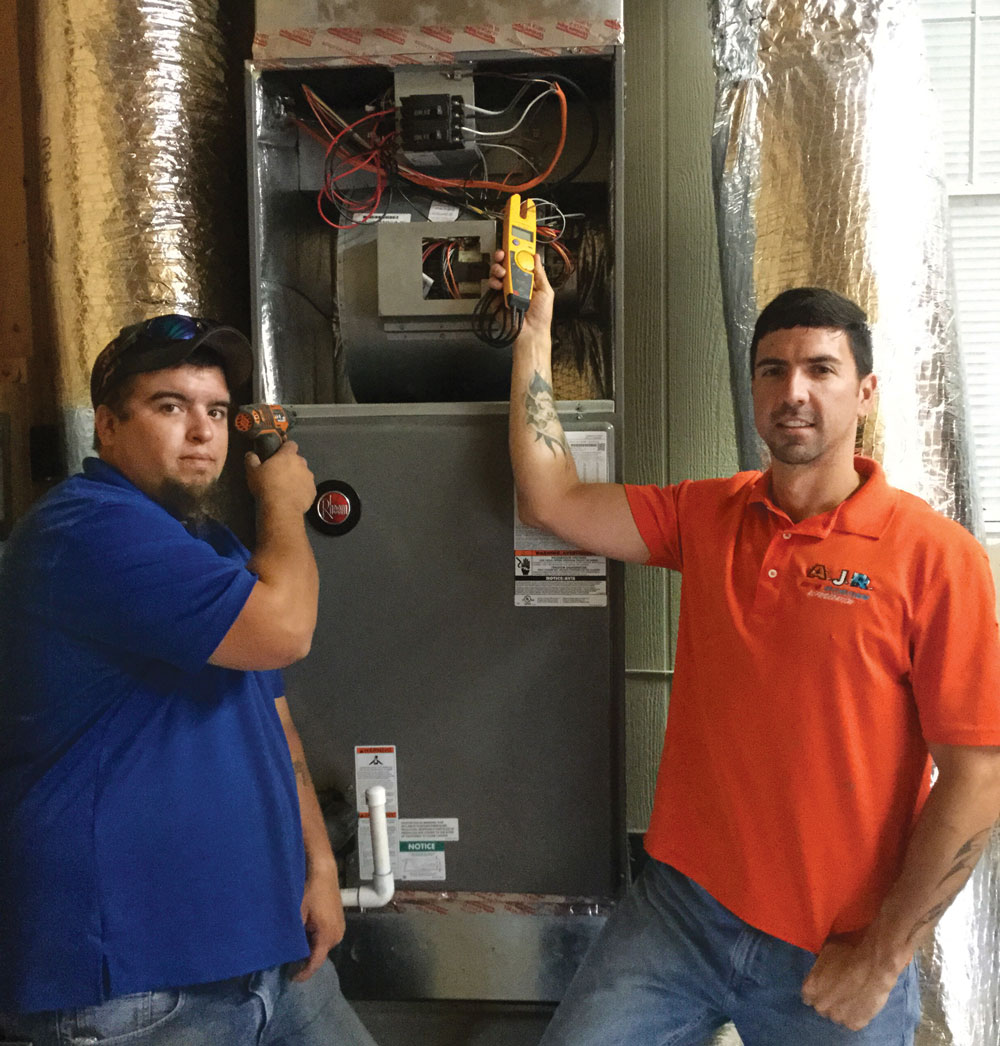 Although AJR adds extra charges for night and weekend calls, he hears their fees are frequently less than that of other companies. He likes knowing he's helping people, especially when they have special circumstances, such as illness or for the elderly.
James supports the East Parker County Chamber of Commerce, area Realtors and several area school districts. He advertises to support football associations, sports teams and Girl Scouts.
AJR currently has an overstock on Rheem units and can sell a 16- to 19-SEER system for the price of a 14-SEER. The business offers a two- to five-year labor warranty and most of the equipment they sell has a 10-year warranty.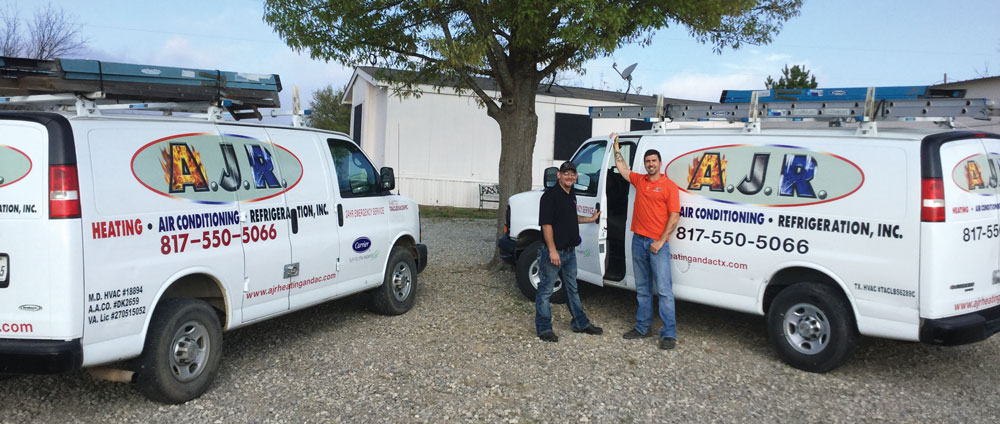 As James continues growing his business, he seeks good, reliable workers to make sure AJR provides the best service possible. Out of 300-400 reviews, they have only a 1-percent negativity rating. That says a lot.
AJR Heating, Air Conditioning and Refrigeration
317 Banks Drive
Weatherford, TX 76087
(817) 550-5066
Hours:
Open 24 hours a day/7 days a week
Office Hours: Monday-Friday: 8:00 a.m.-5:00 p.m.
Written by Lisa Bell.