Having worked in the water purification industry for more than four years, John Elder launched his own business in September 2016. "It's what I knew," he said.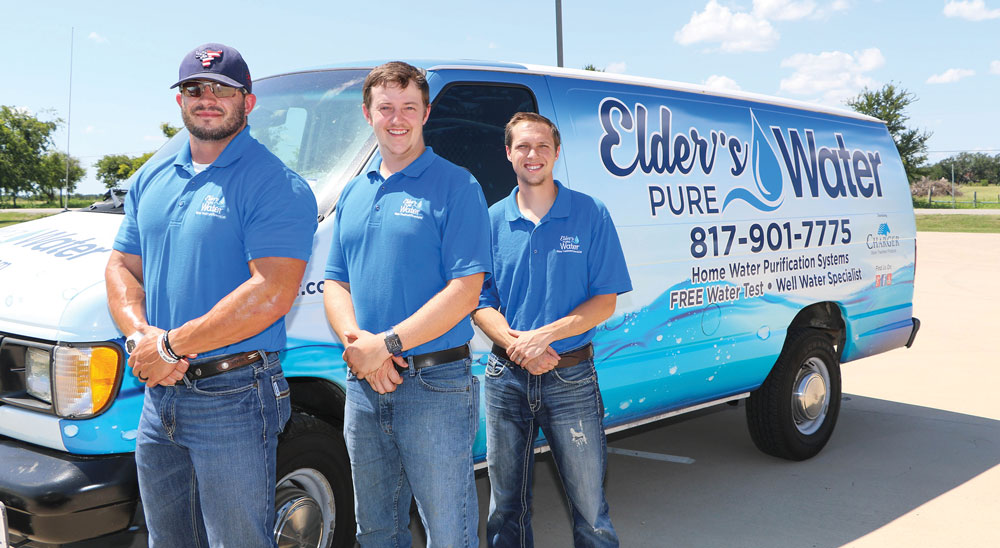 Weatherford area water doesn't always taste the best, and many times the foulness concerns people, leaving them wondering about safety. One of the things available from Elder's Pure Water is water testing. They can quickly confirm the levels of calcium, metals and more in the water your family consumes. The state requires regular reports, so the city tests water every day or so at various locations. Nevertheless, while water may test safe, it doesn't mean the water in the city and even at home tastes and smells good.
Elder's Pure Water isn't out to sell unnecessary systems to families. If you have a water issue, they aim to fix the problem, not install a lot of equipment. After identifying any complications with a customer's water, they like to educate that customer. Then they honestly discuss solutions to help the homeowner make the best decision. John doesn't use high-pressure sales tactics. He also stands behind the work and offers ongoing service to maintain systems.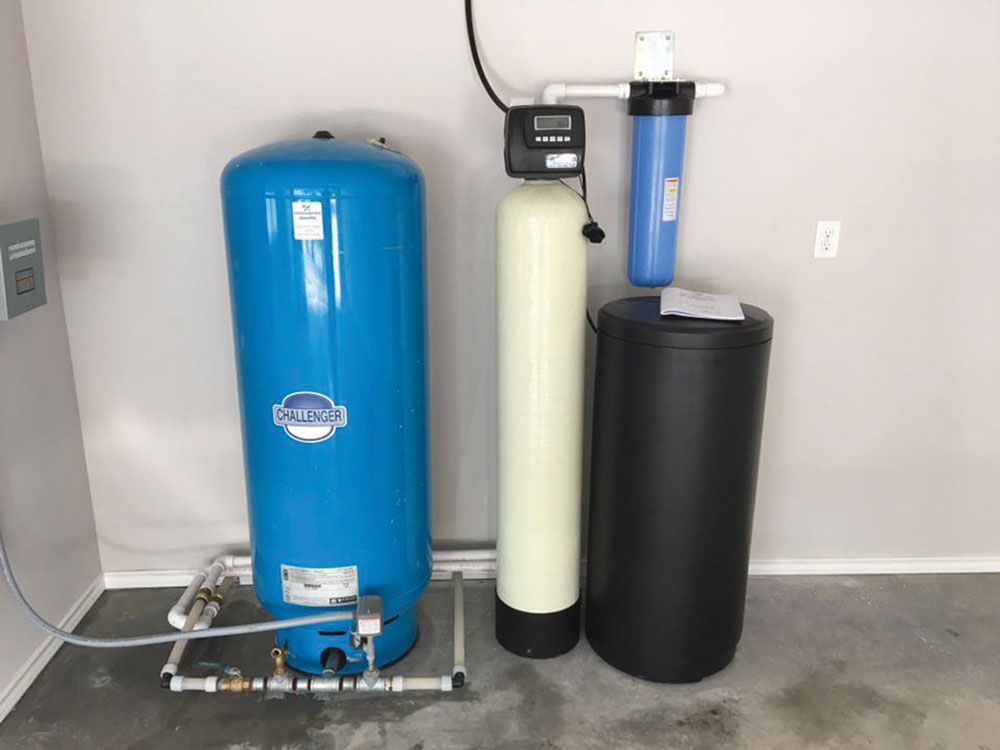 A full-service water treatment company, Elder's Pure Water offers different systems for purification and softening. They also service and install pressure tanks and storage tanks. In addition, they can repair or install booster pumps and more. In essence, they handle most anything to do with the treatment and movement of water. Perhaps more importantly, they continue servicing systems long after the sale. And they service all makes and models, whether they installed them or not. When they install a system, they do their best to service it annually and have a five-year warranty. If they don't fix an issue, they come back. John does his best to return calls the same day or early the following day. Of course, emergency repairs take priority.
Because bacteria don't tend to grow easily in water wells, most well water is safe to drink. John cautions people to pay attention to boil notices. Some of these notices come from slightly high levels, but at other times, the consequences of ignoring a boil notice can be serious. When building a new home, ask the builder to include a loop and drain for water softeners and full home filtration systems. In addition, insist on a water line from under the sink for filtering refrigerators. John works with builders and plumbers on a regular basis.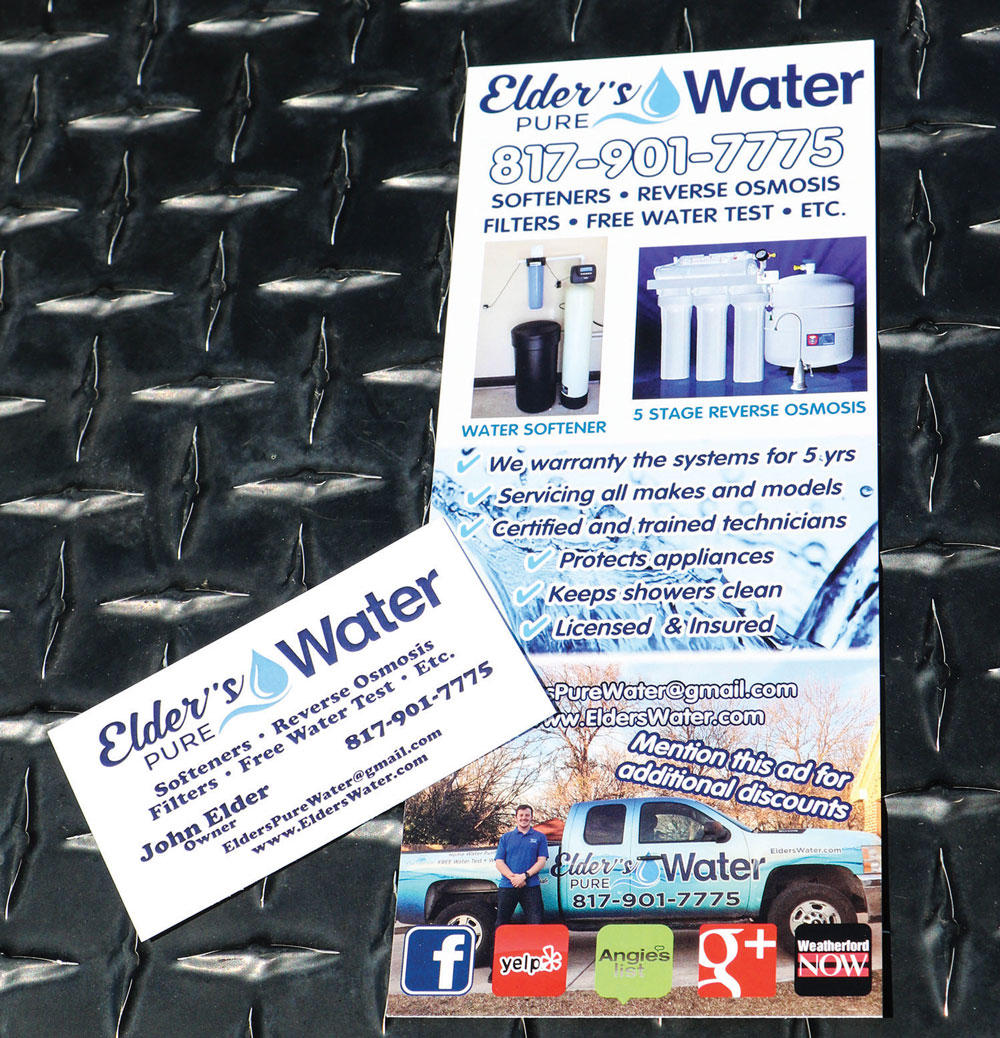 John's wife, Samantha, gives him full support in the business. In May, they celebrated their seventh anniversary. They moved to Aledo six years ago last July, so they are near her parents. As a teacher at Coder Elementary and the mother of their almost 2-year-old son, Jackstin, she doesn't work at Elder's Pure Water. But with two full-time technicians to help, they can cover a radius of 100 miles from Aledo.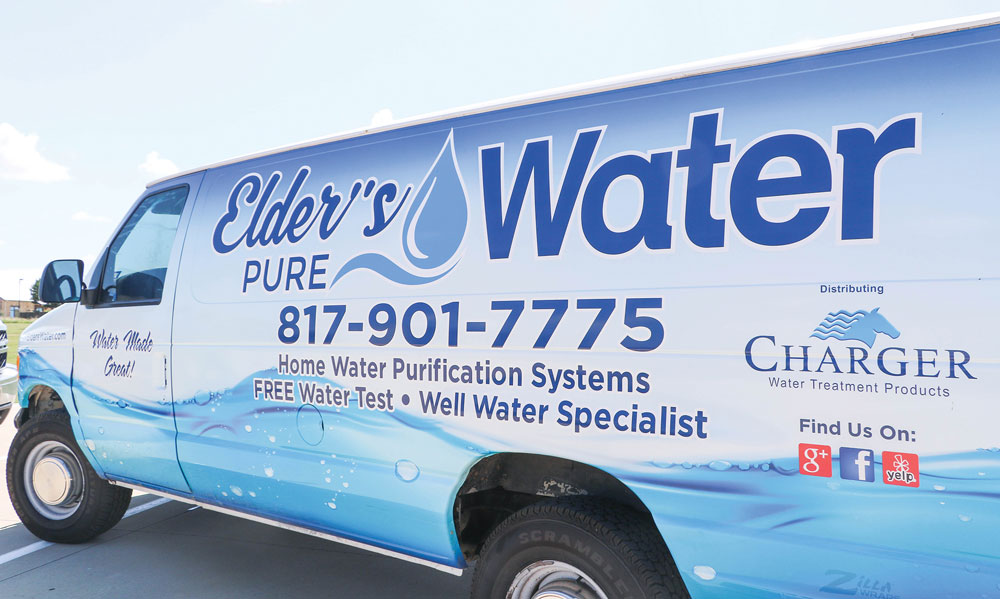 Alongside residential homes, the company works with some commercial properties, as well. Whether testing, installing, repairing or servicing, John Elder desires to provide pure, safe water to all customers without ever taking advantage of or pressuring them.
Elder's Pure Water
201 Shary St.
Aledo, TX 76008
(817) 901-7775
Hours:
Monday-Friday: 8:00 a.m.-5:00 p.m.
Written by Lisa Bell.