On June 16, 1958, The Malt Shop opened for business. For the last 60 years, the pink building hasn't changed much, but last year, Janie and Donald Williams became the fourth owners of this historic restaurant.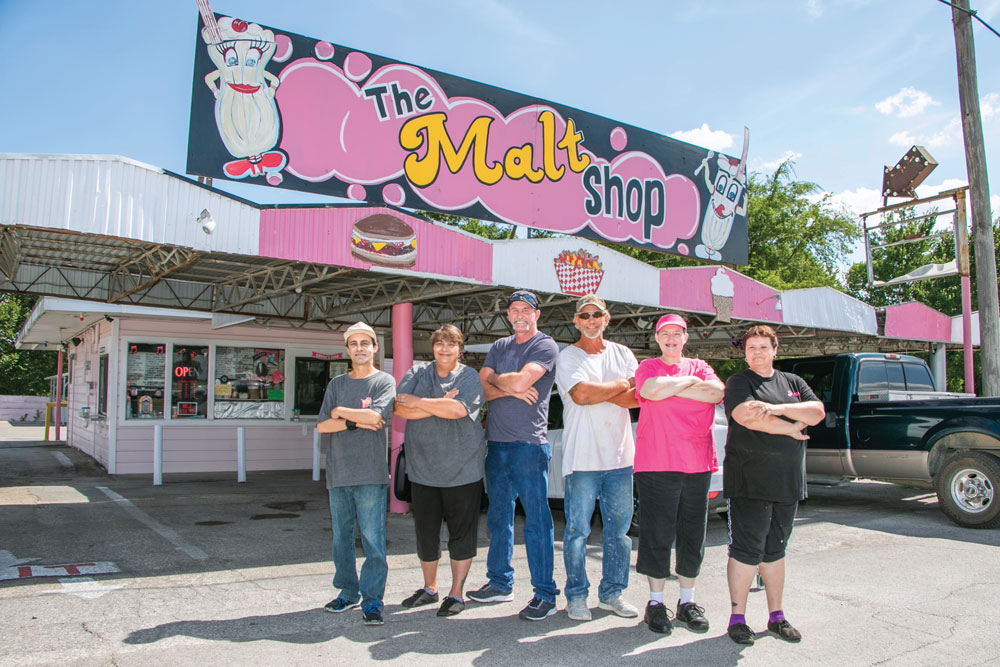 Janie always said, "If I ever win the lottery, I'll buy this place." Well, she didn't win the lottery, but when the previous owner decided to sell, she partnered with Donald and took advantage of the opportunity. They kept all of the staff. Many are longtime employees. One woman has worked there for 27 years. "She's part of the fixtures," Janie stated. "If it wasn't for the great people we have, The Malt Shop wouldn't be what it is today."
Janie worked at The Malt Shop off and on for 22 years as a second job, while also working in an Alzheimer's unit for 28 years. "I'd rather be here than anywhere else," she said. Her mom worked at The Malt Shop, as did both of her daughters, who grew up around the restaurant. The first one often sat on the counter as a baby watching her mom work. 
Donald worked in construction most of his life and for the city of Weatherford for 10 years. None of that prepared him for cooking at the restaurant. "It's a new experience. I work hard," he said. But he is quick to admit Janie is one of the few who keeps up with demands, cooking and building burgers to order, even on their busiest days.
The Malt Shop offers typical old-fashioned foods, but they are most famous for their burgers and homemade malts. Over the years, they've gotten great reviews and recommendations from many Texas travel sites, including The Texas Bucket List. They intend to work hard and rank even higher on lists in the future.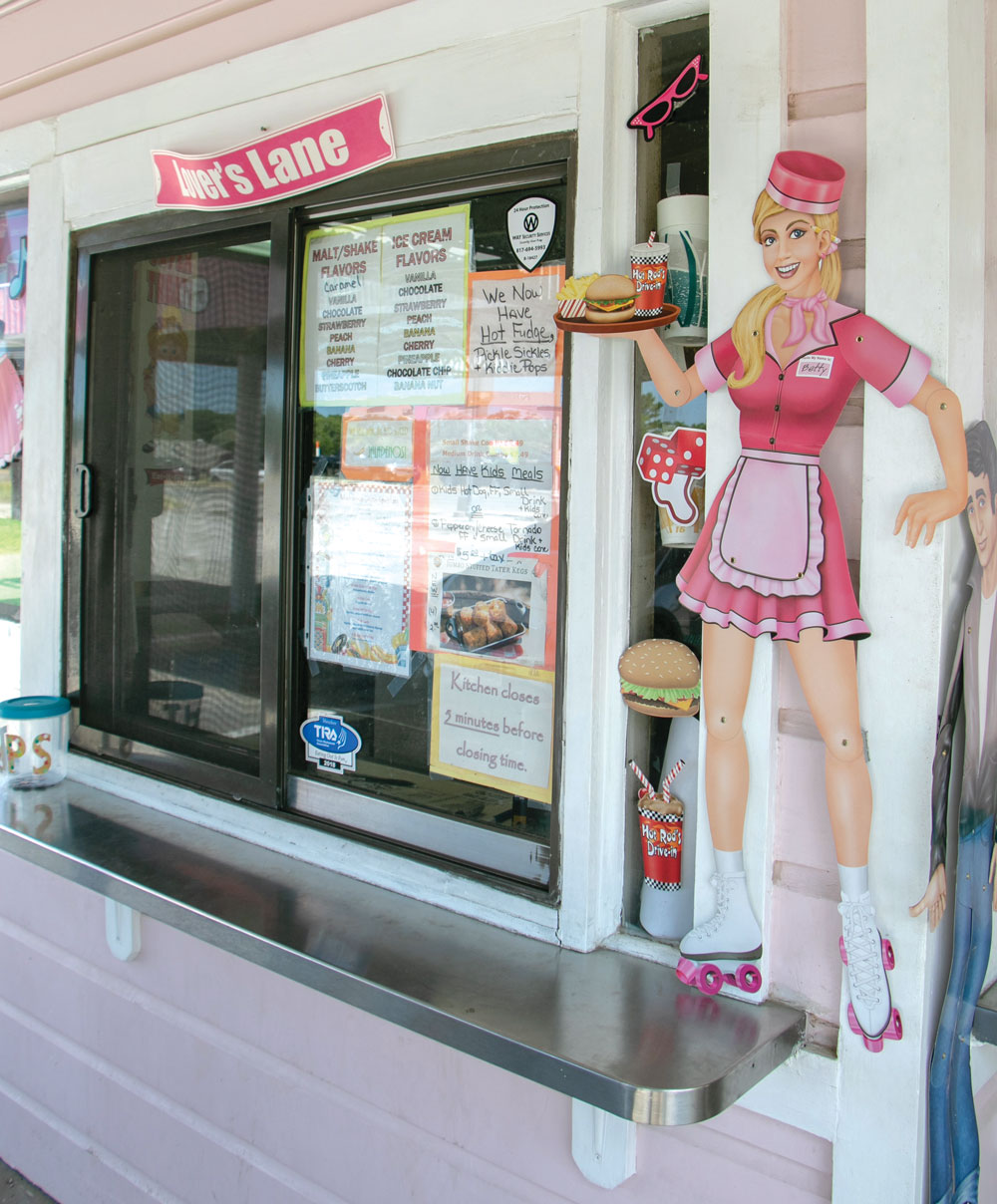 One thing makes them unique in the fast-food business. Nothing is precooked. In fact, if they catch someone trying to cook burgers or fries ahead of time because they anticipate getting busy, that person is in trouble. So, customers may wait a little longer, but they can always count on freshness.
Since taking ownership, Janie and Donald watch Facebook. They meet negative comments with intent to correct. Friendly customer service is critical. Donald wants people to have a good experience every time and likes to joke around with customers. One couple drives from Fort Worth daily and has done so for years. All of the employees love seeing familiar faces, treasuring their regulars.
Janie's favorite time of the year is during the Parker County Peach Festival. She plans ahead for months. "It's like my Christmas," she admitted. Cars line up for blocks to visit them the first Saturday in July. They use fresh peaches during the summer for ice cream, shakes and other desserts.
Every other month, the Parker County Cruisers pay a visit with spectacular cars. You never know what they'll display, but it's always fun. Recently, they gave Janie a jacket with The Malt Shop's logo and her dream car, a '69 Camaro, on the back.
The Malt Shop supports local organizations as much as possible. They offer hamburgers for half price on Mondays after 5:00 p.m. and discounts to first responders. Be sure to watch for their WeatherfordNOW-advertised specials, too.
The Malt Shop
2028 Fort Worth Hwy.
Weatherford, TX 76086
(817) 594-2524
Visit us on Facebook.
Hours:
Monday-Saturday: 9:30 a.m.-9:30 p.m.
Sunday: Noon-9:00 p.m.
Written by Lisa Bell.