The owners of Texas Butane Co, Inc. are proud of the company's low-number license, granted by the Texas Railroad Commission in 1958. "We're proud of our reputation, too," Morris White said. Recently, the Texas Historical Commission recognized Texas Butane as a Texas Treasure for its 50-year, single-family history in Weatherford.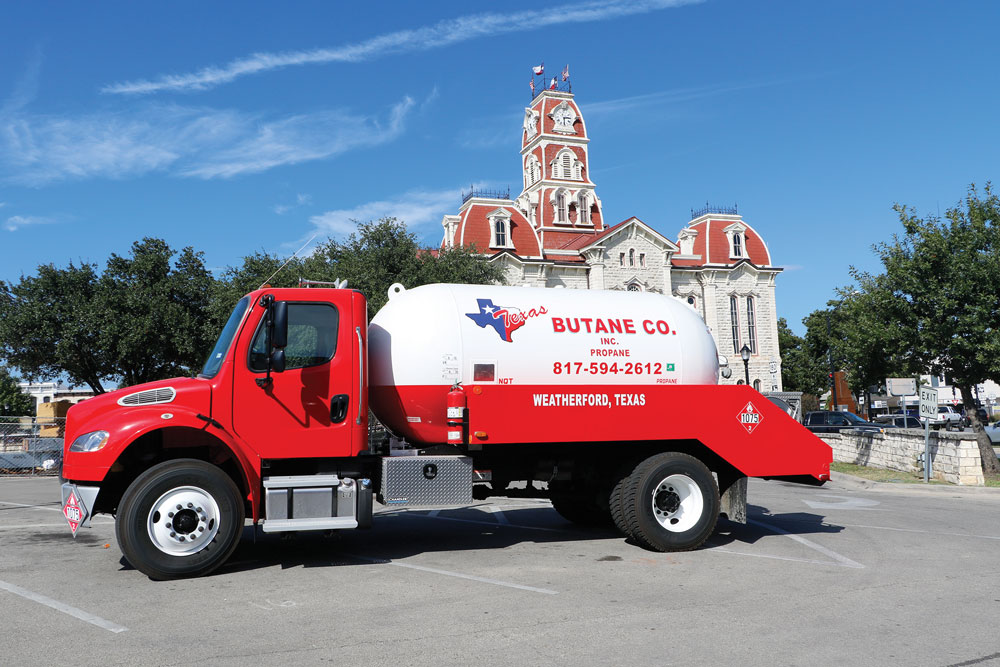 Morris joined the company in its early years and married one of its first employees, Judy White, née Kemp. The company they helped build has become their children's heritage, and every customer feels like family. 
Judy rode with her parents on their trip to Austin, where her father, V.E. Kemp Jr., took the TRRC test certifying his knowledge of gas and how to deliver it safely to homes and businesses in Texas. When Judy and Morris bought the company from her mother, Mary Kemp, after her father's death, their goal was for nobody to know it had changed hands. "Today, it's still like Mother and Daddy had it," Judy said. "You learn from the best to provide quality, service and safety, with the customer in mind."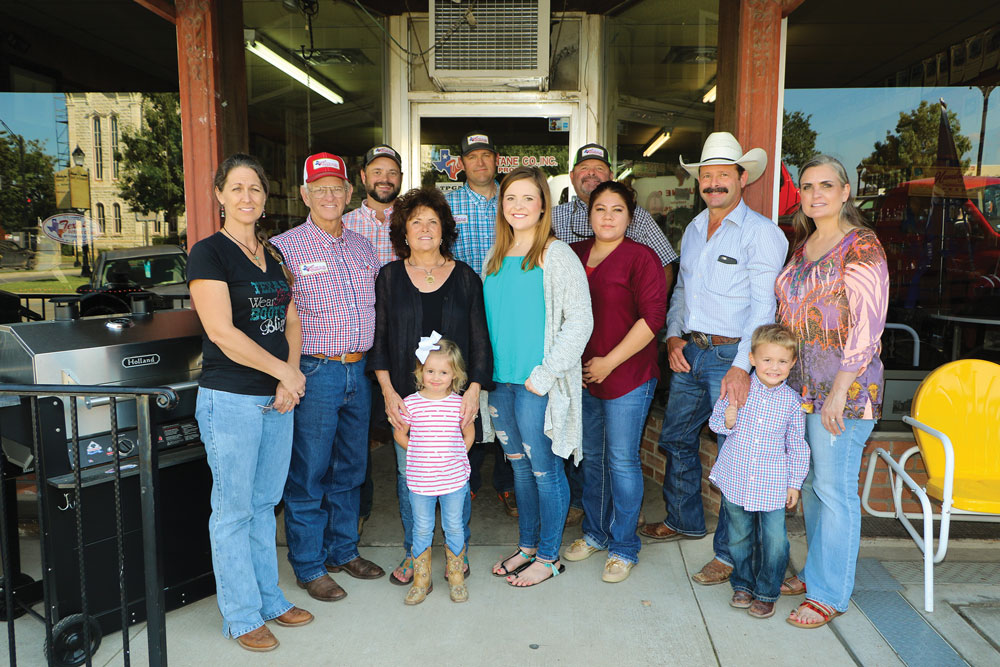 For customers' benefit, the industry has changed over the years. For instance, butane is no longer the gas delivered by Texas Butane because propane is now known to be the most stable gas for temperatures in the winter. All sorts of other changes have required Morris and his sons to continually tweak tactics, tools and tanks. In their diligence, they've garnered experience galore.
Before delivering the bulk tanks that they sell or lease, they discern whether any retrofitting of old systems is necessary. "You don't keep a tank forever. Stuff wears out. If anybody in Parker County can fix an old tank, Morris can, and he usually can come up with the parts for it," Judy said.

"I call it thinking outside the box — the innovation of how you get from here to there and make it legal and safe," Morris said. To deliver heat to people all winter long, even during power outages, Texas Butane developed procedures for plumbing propane to whole-house generators for people who have offices and businesses within their homes. "If their electricity goes out, their heat still won't. That goes back to our knowledge about what can be done and what you can't do."
At their propane storage lot, a few hundred yards north of the split in highways 51 and 171, customers fill small propane bottles. At Texas Butane's historic downtown storefront, customers can purchase gas grills, along with barbecue supplies. Gas logs are also available, and staff will help you design and build a firebox to look like a fireplace or retrofit an existing fireplace into a gas-burning fireplace providing heat.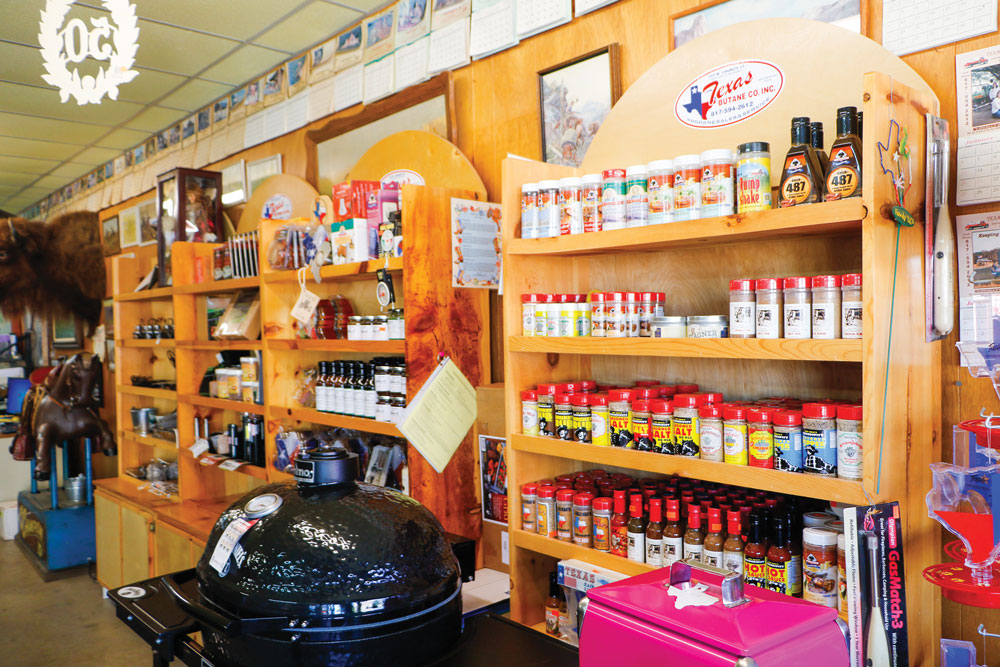 Family-run Texas Butane continues to serve generations of families in our area. Rod White helps with underground tank installations. Service Managers Judd White and Todd White are the company's representatives to customers needing to purchase tanks or have appliances installed. And Todd's wife, Jennifer, keeps precise records on every leak-check conducted. Call Texas Butane for all your gas needs, and become part of their family.
Texas Butane Co., Inc.
TRRC License #655
103 W. Church St.
Weatherford, TX 76086
(817) 594-2612
[email protected]
Hours:
Monday-Friday: 8:00 a.m.-5:00 p.m.
After-hours service for our customers.
Saturdays: 8:30 a.m.-2:00 p.m. at the storage lot at
3510 Cleburne Hwy. to fill your bottles
Written by Melissa Rawlins.