These recipes were contributed by Mary Young, a North Ellis County resident, and originally appeared in the NorthEllisCountyNOW May 2014 issue.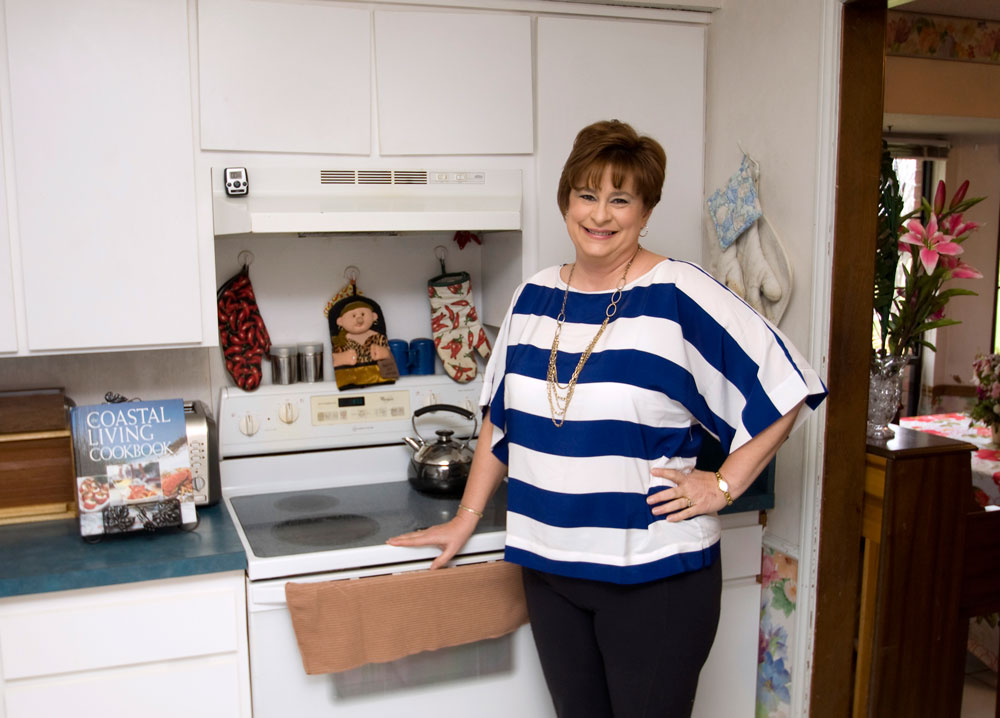 Grandma Neu's Cranberry Relish
Makes 1 quart.
3 apples
1 orange
1 lb. cranberries
2 cups sugar
1. Wash fruit and remove spots. Core apples but do not peel.
2. Remove and discard half of orange rind. Remove seeds, if any.
3. Put cranberries, unpeeled apples and orange with half of rind through food chopper using coarse blade.
4. Add sugar and stir until combined and sugar is dissolved. Keeps in refrigerator for 2-3 weeks or can be frozen. 
Blueberry Squares
10 boxed blueberry muffin mixes and their required ingredients
3 sticks butter, softened
1 cup brown sugar
1/2 cup flour
2 tsp. cinnamon
1 tsp. salt
1. Pour prepared blueberry mixture into large cake pans.
2. In a bowl, mix together the remaining ingredients to make crumb topping. Sprinkle atop blueberry mixture.
3. Bake according to the directions on the blueberry muffin mix package.
Oven Fried Chicken
25 lbs. chicken, boneless and skinless
1 quart buttermilk
6 eggs, beaten
3 cups white bread crumbs
3 cups Italian bread crumbs
1 Tbsp. salt
1 Tbsp. garlic powder
1 Tbsp. onion powder
1/2 Tbsp. black pepper
1. Line pan with parchment paper. In a bowl, mix buttermilk and eggs.
2. In another bowl, mix dry ingredients.
3. Dredge chicken in liquid mix and then in the dry ingredients; place in prepared pan.
4. Bake in 350 F oven for 30 minutes.
5. Brush chicken with melted butter and leave in warm oven until browned and an internal temperature of 170 F has been reached. 
Pasta Salad
2 lbs. garden rotini pasta
2 lbs. smoked turkey
2 large cucumbers
2 red onions
2 pkgs. cherry tomatoes, halved
2 large bottles zesty Italian dressing
6 Tbsp. white vinegar
Salt and pepper, to taste
1. Boil pasta until done; drain and cool.
2. While pasta cools, cut turkey into cubes and chop vegetables.
3. Mix all ingredients together and chill overnight in refrigerator.
Baked Four-cheese Ziti
10 qts. crushed tomatoes (6 28-oz. cans)
2 qts. tomato puree (6 15-oz. cans)
2 large onions, finely chopped
2 Tbsp. dried basil
2 Tbsp. dried oregano
2 Tbsp. dried parsley
1 Tbsp. black pepper
3 Tbsp. salt
10 lbs. hamburger, browned and drained
3 lbs. mozzarella cheese, shredded
6 lbs. cottage cheese
3 lbs. Swiss cheese, shredded
6 lbs. ziti, cooked and drained
3-4 Tbsp. dried parsley
2 lbs. Provolone cheese, shredded
1. Combine tomatoes, tomato puree, onions and seasonings in a large kettle. Cover and simmer about 15 minutes. Turn off heat.
2. Layer as follows into three or four large pans: sauce, ziti, meat, mozzarella, cottage cheese and Swiss cheese.
3. Repeat, ending with remaining sauce.
4. Sprinkle parsley over sauce. Sprinkle provolone on top.
5. Cover and bake at 350 F for 25 minutes or until cheese is melted.
Caramel Crispy Mix
9 cups Rice Chex cereal
9 cups Corn Chex cereal
1 cup butter
2 cups brown sugar, packed
1/2 cup light corn syrup
1/2 tsp. baking soda
2 cups M&M candies
1. Place cereals in a large bowl. In a large pan, melt butter, brown sugar and corn syrup until smooth.
2. Stir in baking soda until dissolved.
3. Cook on stovetop until mixture is at low boil for 5 minutes.
4. Pour in cereal, stirring until cereal is evenly coated and cereal begins to brown.
5. Cool 5 minutes; stir in candies.
6. Spread on waxed paper to cool.