As a young boy, Robert Chapman became interested in working with wood. From the time he could hold a hammer, he started building things. In school, he took woodworking classes. By the time he got to high school, cars caught his eye, and he took time off to learn all about them. Nevertheless, he calls his abilities for working with wood a God-given talent, and he never lost interest in picking up a hammer and making something new.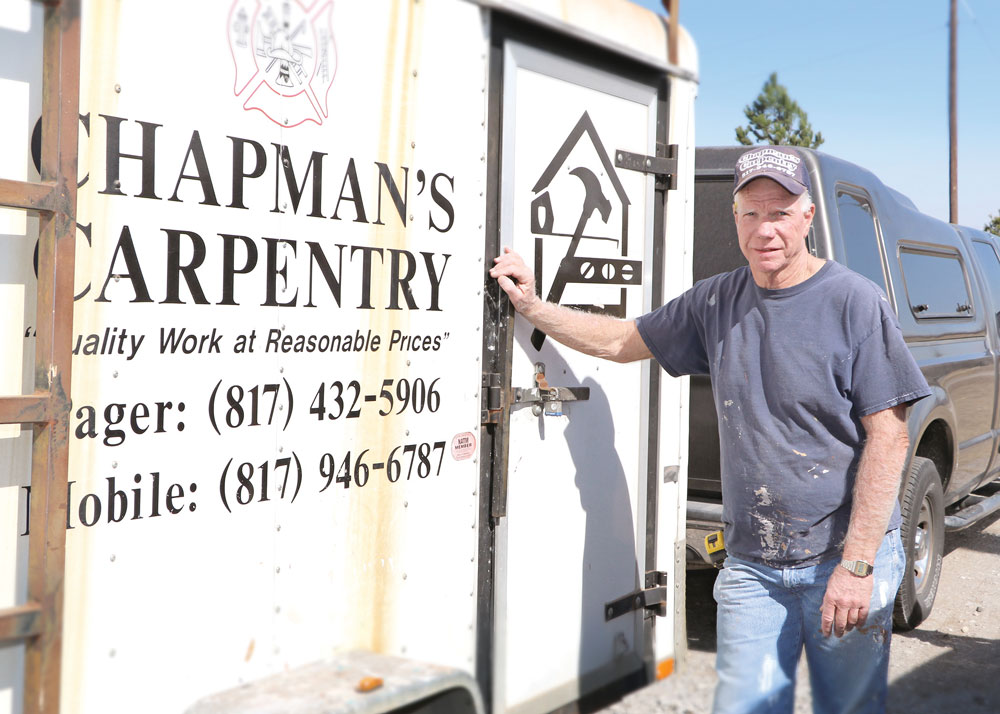 Much of what Robert knows about carpentry came from trial and error. But with many years of practice, on top of natural skill, he offers a finished product he can take pride in. From 1983 until 1991, Robert toyed around with carpentry, picking up a little extra money here and there. "I learned a lot by grace," he said. "The more you do it, the better you get. Then you just buy more toys." 
As an adult, Robert became a firefighter and pursued that career until 2010, when he retired — or rather semi-retired. He still works part time as a firefighter. With two children, he wanted to supplement that income, so in 1991, he grew serious about the carpentry business. He now has five grandchildren.
Chapman's Carpentry does repairs, remodels and basic carpentry work, servicing Azle, Lake Worth, Weatherford and other nearby areas. When it comes to plumbing and electrical work, he leaves that to people or businesses licensed in those fields, which is exactly the right call, since he isn't licensed in either one. Robert has a great network and can recommend companies to help with a job. He even has a person who understands and can assist with repairs and remodels in manufactured housing.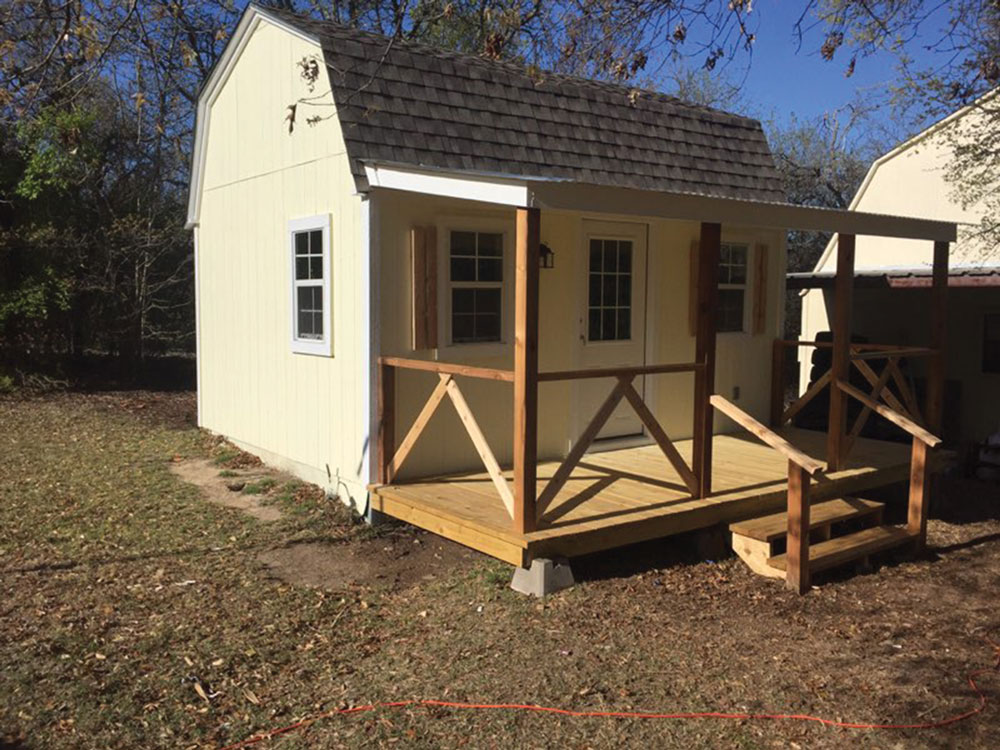 "No job is too small," he said. Robert understands that a little income from a small job today may result in a bigger job later. Even if it doesn't, he still creates a good working relationship with the customer.
Robert sees a lot of repeat business, and many of his referrals come from his customers. He strives to make sure every customer is satisfied. "If I like the work, the homeowner will be happy with it. If I don't like it, they usually won't either," he said. Honesty, dependability and quality are three areas he relies on to reach the level of satisfaction he expects of himself. "I like to sleep at night," he admitted. "I'm not out there taking advantage of people."
As an active firefighter, Robert makes sure he treats people with respect and integrity. "I represent my station everywhere I go," he said. While that serves to help keep his character in check, he also has his own standard to uphold. Referrals and repeat business indicate his ability to do so.
When considering a remodel or repair, Robert suggests knowing what you want, as well as the amount you can and will spend. At the very least, have a good idea of the final look. He also recommends checking a contractor's background. Asking questions and requesting references provide peace of mind when hiring someone for any size job. He doesn't hesitate to give references when asked. From fixing a dragging door to building a covered patio, or finishing a complete remodel, Robert aims to make sure his customers and he both come away with a positive experience.
Chapman's Carpentry
Azle, TX 76020
(817) 946-6787
Hours:
Monday-Friday: 9:00 a.m.-5:00 p.m.
Written by Lisa Bell.