These recipes were contributed by Genni Link, a Granbury resident, and originally appeared in the GranburyNOW August 2016 issue.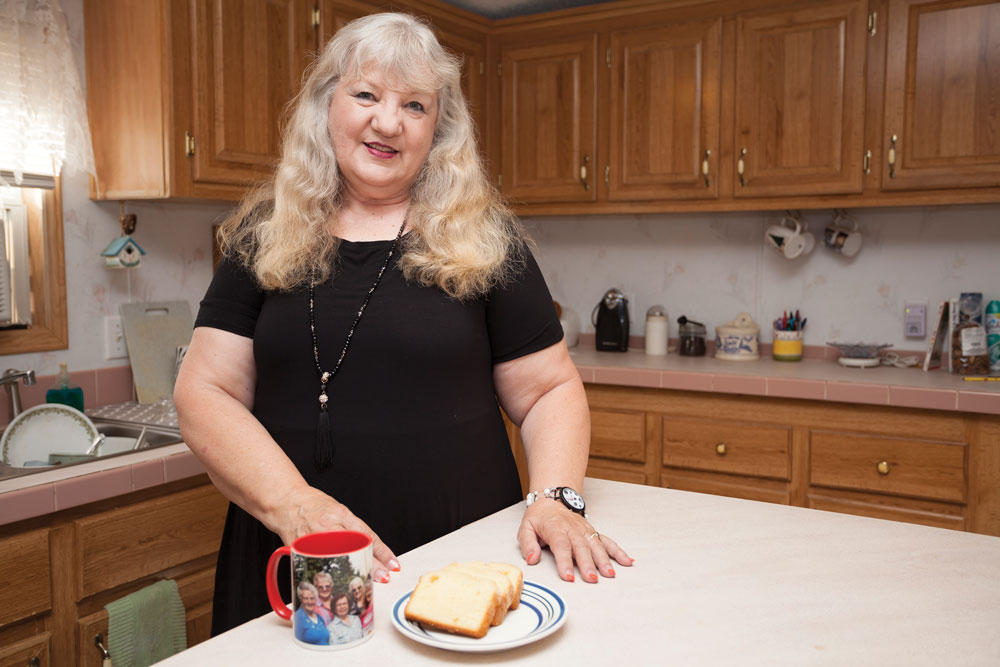 Sour Meatballs
1 lb. ground beef
1/2 cup onion, finely chopped (optional)
1/2 cup breadcrumbs or crushed saltine crackers
1/2 tsp. salt
1/4 tsp. pepper
2 eggs (separate 1 egg and reserve yolk for later)
2 1/2 cups water
1/2 cup vinegar
2 bay leaves
Mix first 5 ingredients with 1 egg plus 1 egg white and form into 1 1/2-inch to 2-inch meatballs.
Pour water, vinegar and bay leaves into a large skillet, bring to a boil and add meatballs. (Meat needs to be about 3/4 covered with water.)
Boil 20 minutes. Remove meatballs; place on a deep platter.

 

Make a gravy thickening (water and cornstarch or flour) and pour slowly into liquid, stirring constantly.
Cook to a desired thickness. Remove from heat and stir in slightly beaten egg yolk.
Pour sauce over meatballs. Serve with mashed potatoes.
Porcupine Balls
1 lb. ground beef
1/2 cup uncooked white rice
1/2 cup water
1/2 cup onion, chopped
1/2 tsp. salt
1/2 tsp. celery salt
1/4 to 1/2 tsp. garlic powder
1/8 tsp. pepper
1 15-oz. can tomato sauce and 1 cup water (or 3 cups tomato juice)
Mix all ingredients except the tomato sauce or juice; form into 1- to 1-1/2-inch meatballs. Place in a large frying pan.
Mix tomato sauce and water or tomato juice. Pour over meatballs and cook over medium heat about 30-40 minutes. Add water during cooking, if necessary.

 
Pepper Nuts 
Old German recipe.
2 cups dark syrup (Karo or similar)
2 cups sugar
2 cups lard (I use half shortening, half butter.)
1 cup strong black coffee (liquid, not the grounds)
1/2 Tbsp. nutmeg
1 tsp. soda
1 tsp. baking powder
1 tsp. salt
1/2 Tbsp. black pepper
1/2 Tbsp. ginger
1/2 Tbsp. cloves

 

Flour, as needed
Mix all ingredients and add enough flour to make a very stiff dough.
Roll out and cut out circles the size of a nickel.
Bake at 350 F to brown. (Note: Recipe created for high altitude; baking temperature may need to be adjusted for low altitude baking.)
Allow to season for a couple weeks for best flavor. These are bite-size with a strong spicy flavor and are great with coffee. Keep long-term sealed in a tin. The recipe makes a huge batch, so freezing for later use is a great option.

 
Ice Cream Cookies (Homemade Oreos) 
Cookies:
1/2 cup white sugar
1/2 cup brown sugar
3/4 cup shortening
1 egg
2/3 cup sour milk (buttermilk or add 1/4 tsp. vinegar to milk and allow to sour)
2/3 cup powdered cocoa
1 tsp. soda
1 tsp. baking powder
2 cups flour (add a bit more if needed)
Cream Filling:
1 Tbsp. butter
1/2 Tbsp. vanilla
1 1/2 Tbsp. cream
3/4 cup powdered sugar
1/8 tsp. salt

 
For cookies: Add ingredients, one at a time, in order given.

 

Add flour to make a stiff, rollable dough.

 

Roll thin. Cut out using a round cookie cutter or biscuit cutter. Bake in a "quick" (375 to 400 F) oven for 5-7 minutes. Watch closely. (Note:

 

This recipe was created for high altitude; baking time and temperature may need to be adjusted for low-altitude baking.)
For filling: While cookies cool, mix all filling ingredients until smooth.
When cookies are cool, spread filling on one cookie and top with second cookie. Continue until all cookies are used.