These recipes were contributed by Karen Glaspy, a Ennis resident, and originally appeared in the EnnisNOW August 2016 issue.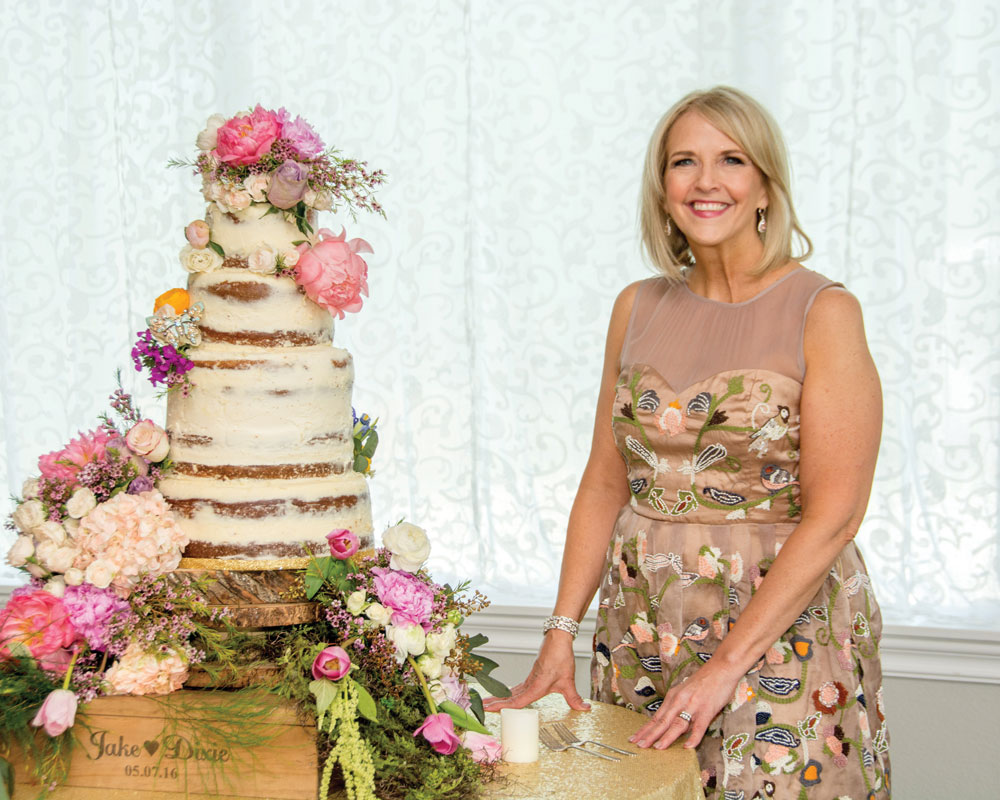 Nez's Chocolate Pie
Crust:
1 1/4 cups flour
1 stick butter, softened
1/8 tsp. salt
2 Tbsp. cold water
Meringue:
3 egg whites
6 Tbsp. sugar
1 tsp. vanilla
Filling:
1 cup sugar
2 cups milk
3 egg yolks
5 Tbsp. flour
3 Tbsp. cocoa
2 Tbsp. butter
1 tsp. vanilla
For crust: Combine flour, butter and salt; add cold water and mix until crumbly.
Roll out crust and place in a greased pie pan; bake at 425 F until lightly browned.
For meringue: Beat egg whites until stiff and glossy; add sugar and vanilla and combine.
For filling: Combine first five ingredients; cook over low heat until thickened.
Remove from heat; stir in butter and vanilla. Pour filling into cooled pie shell; top with meringue. Bake at 350 F until meringue sets and begins to brown.
Mashed Potatoes
This recipe serves a crowd. Potatoes can be covered and kept in refrigerator for 2-3 days until ready to bake.
8-10 lbs. potatoes
Salt, to taste
1 16-oz. carton sour cream
2 8-oz. pkgs. chive and onion cream cheese
4 Tbsp. butter
Pepper, to taste
Paprika, to taste
Chives, chopped, to taste
Peel potatoes and cut into cubes. Add potatoes to stock pot. Cover with water; add salt. Cook until tender; drain and return to pot.
Add sour cream, cream cheese, butter and salt and pepper, to taste.
Using a hand mixer, mix until smooth and creamy; pour into a buttered 13x9x2-inch baking dish.
Dot potatoes with additional butter; sprinkle lightly with paprika. Bake uncovered at 350 F for 30 minutes; garnish with chives.
Corn Pudding
Frozen whole kernel corn can be substituted for fresh.
1/4 cup sugar
3 Tbsp. all-purpose flour
2 tsp. baking powder
2 tsp. salt
6 large eggs
2 cups whipping cream
1/2 cup butter, melted and cooled
6 cups fresh corn kernels
Combine first 4 ingredients; set aside.
Beat eggs with a fork in a large bowl. Stir in whipping cream and butter; gradually add sugar mixture, stirring until smooth.
Stir in corn; pour mixture into lightly buttered 13x9x2-inch baking dish.
Bake at 350 F for 45 minutes, or until golden brown.
Overnight Brisket
1 large brisket, trimmed
Garlic powder, salt and pepper, to taste
2 2-oz. pkgs. onion soup mix
Worcestershire sauce, to taste
Preheat oven to 250 F; line large roaster with foil.
Generously season brisket with garlic powder, salt and pepper; sprinkle onion soup mix on both sides and drizzle with Worcestershire sauce.
Cover roster tightly with foil; put in oven at bedtime to cook overnight.
Leftover Brisket Tacos
Brisket
1 10-oz. can Ro-Tel Tomatoes With Green Chilies
Vegetable oil
Flour tortillas
Shredded cheese
Guacamole
Put leftover brisket in a skillet; add Ro-Tel and warm over low heat.
Shred using 2 forks; continue cooking until most of the liquid from the tomatoes has been absorbed; remove from heat.
Cover bottom of a skillet with oil; heat on medium. Cook one side of each tortilla in oil until lightly browned; turn over and fold into taco shell shape using 2 forks. Brown both sides; drain on a paper towel.
Make 2-3 tacos per person; serve with shredded cheese and guacamole.