If your pets need care and money seems a little tight, you'll find help at discount prices right in the middle of our three-city area. The Texas Coalition for Animal Protection established itself here in November 2009. TCAP's clientele has proven loyal, demonstrating this nonprofit organization is mitigating the issues that so moved its founder.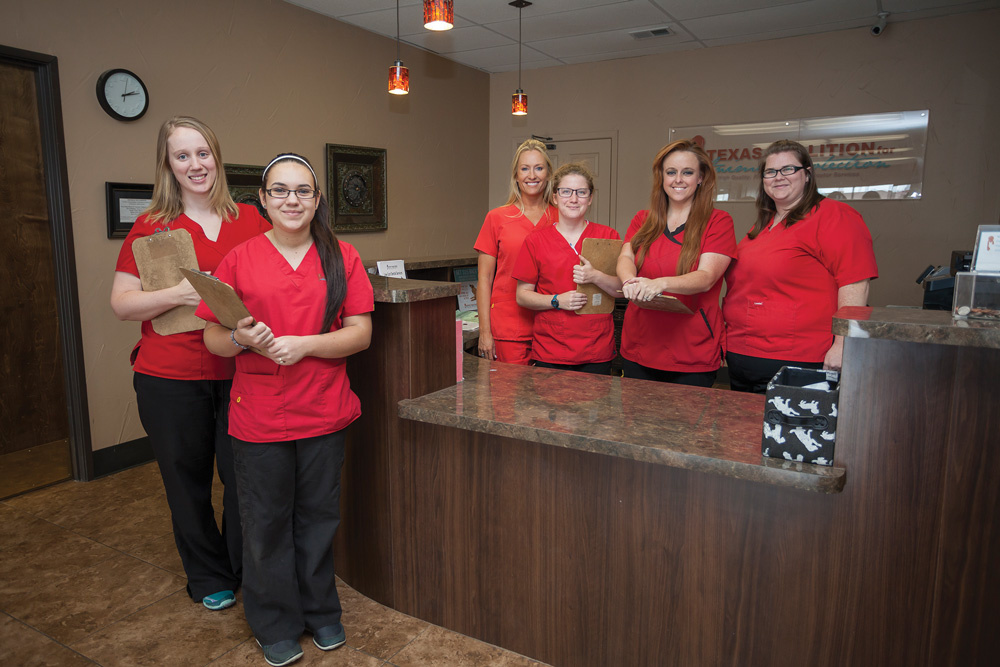 Stacey Schumacher worked in animal rescue during high school in Sulphur Springs, and in 1994, she graduated high school and started a spay and neuter clinic soon thereafter. "When you see perfectly adoptable pets being put to sleep, you know there are too many pets," she said.
Once Stacey finished graduate school, she entered the corporate world but couldn't get the welfare of animals off her mind. In 2002, she started TCAP in Denton, Texas, to provide quality pet care and outstanding customer service at the lowest cost possible. "Spaying and neutering is our focus," she said. "But, we place a very high priority on rabies control because that obviously impacts community health. We charge $5 because we want every animal vaccinated for community safety."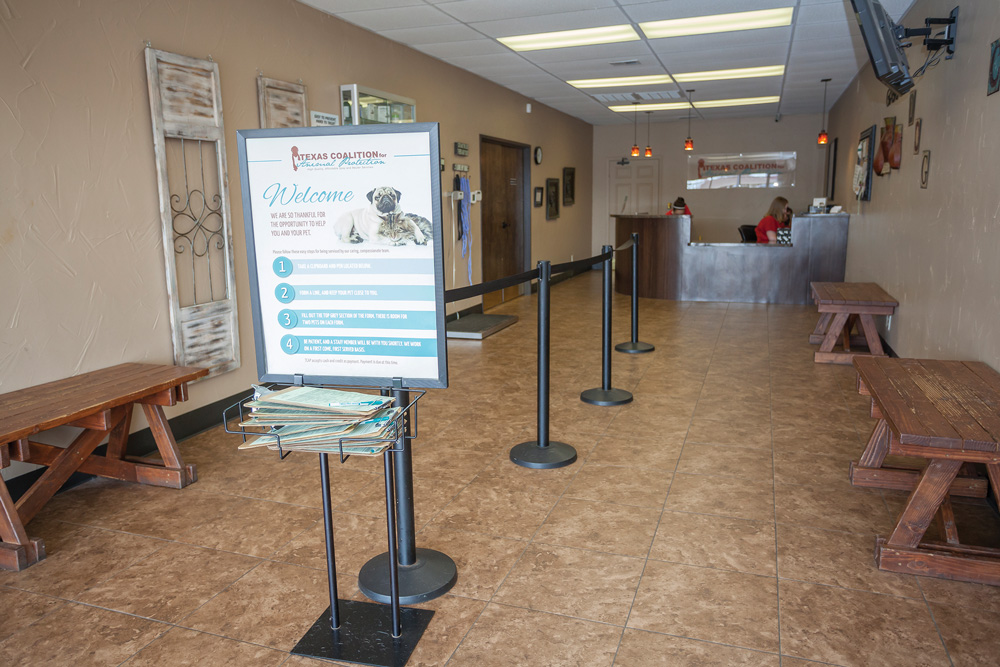 Licensed veterinarians partner with TCAP to perform vital surgeries and wellness care. By designing their procedures for efficiency and referring all sick and injured pets back to local veterinarians, TCAP is able to provide low-cost services in a high-volume setting.
In 2007, the Humane Society of the United States chose TCAP as the most innovative approach to animal welfare in the nation. More than 50 percent of the people bringing their pets to TCAP have never made a vet visit of any kind. And more than once a week, TCAP veterinarians and staff travel to outlying areas to help more people.
Until 2009, they served the Johnson County area by working at the Cleburne Animal Shelter. It was difficult to pack and transport all their supplies and tools — including anesthesia machines — from Denton to Cleburne. For this reason, TCAP opened its doors in Burleson.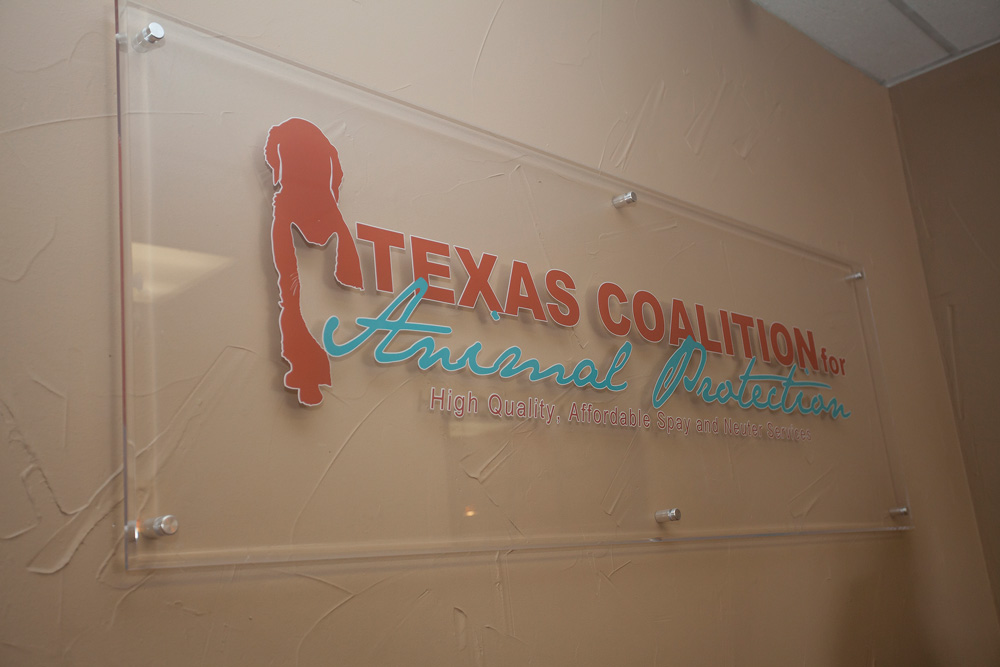 The lines can sometimes belong for walk-in vaccination services. But, with TCAP's efficient procedures in place, clients are in and out in no time. Other wellness services include prescription products and dental cleanings. To date, TCAP has performed more than 398,400 spays/neuters.
The discount that TCAP offers averages 75-percent lower than traditional veterinary clinics, because TCAP is not charging an office visit fee and only provides basic preventative pet care. "We don't offer X-rays. We're not treating
sick or injured pets," Stacey said. "We're providing services and products necessary to keep the pet overpopulation problem at bay and to help keep pets healthy." TCAP always refers more serious issues back to local veterinarians in full-service clinics. By designing their procedures for efficiency and referring all sick and injured pets back to local veterinarians, TCAP is able to provide low-cost services in a high- volume setting.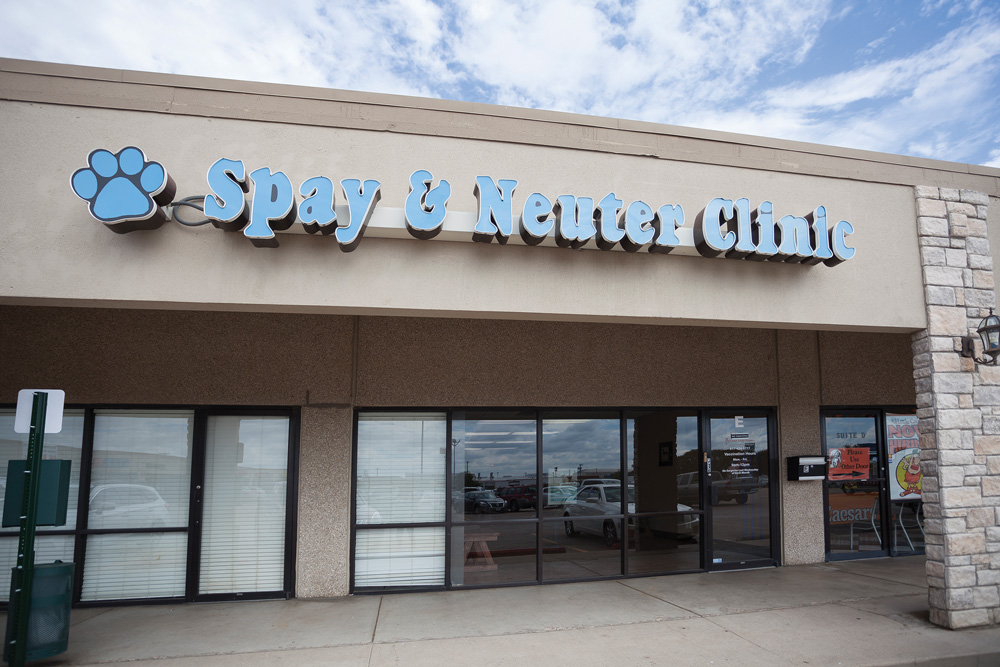 TCAP is just as selective in the veterinarians and staff they hire. Realizing their client is the pet owner, TCAP staff love animals and their owners. The organization gives regular training to their staff on good customer service, knowing that satisfied clients will bring their animals in for help.
"Having really great people makes the difference," said Stacey, whose staff enjoys serving both clients and their pets. "Because we've worked to recruit great people, it never feels like work. It just feels like playing with puppies and kittens." When you're in need of affordable, safe veterinary services, bring your pet to the compassionate people at Texas Coalition for Animal Protection.
Texas Coalition for Animal Protection
344 SW Wilshire Blvd. Suite E
Burleson, TX 76028
(817) 426-3777
Walk-in Vaccination Hours:
Monday-Friday: 9:00 a.m.-noon
Surgery or dental cleanings by appointment
Written by Melissa Rawlins.