These recipes were contributed by Connie Leonard, a Granbury resident, and originally appeared in the GranburyNOW April 2016 issue.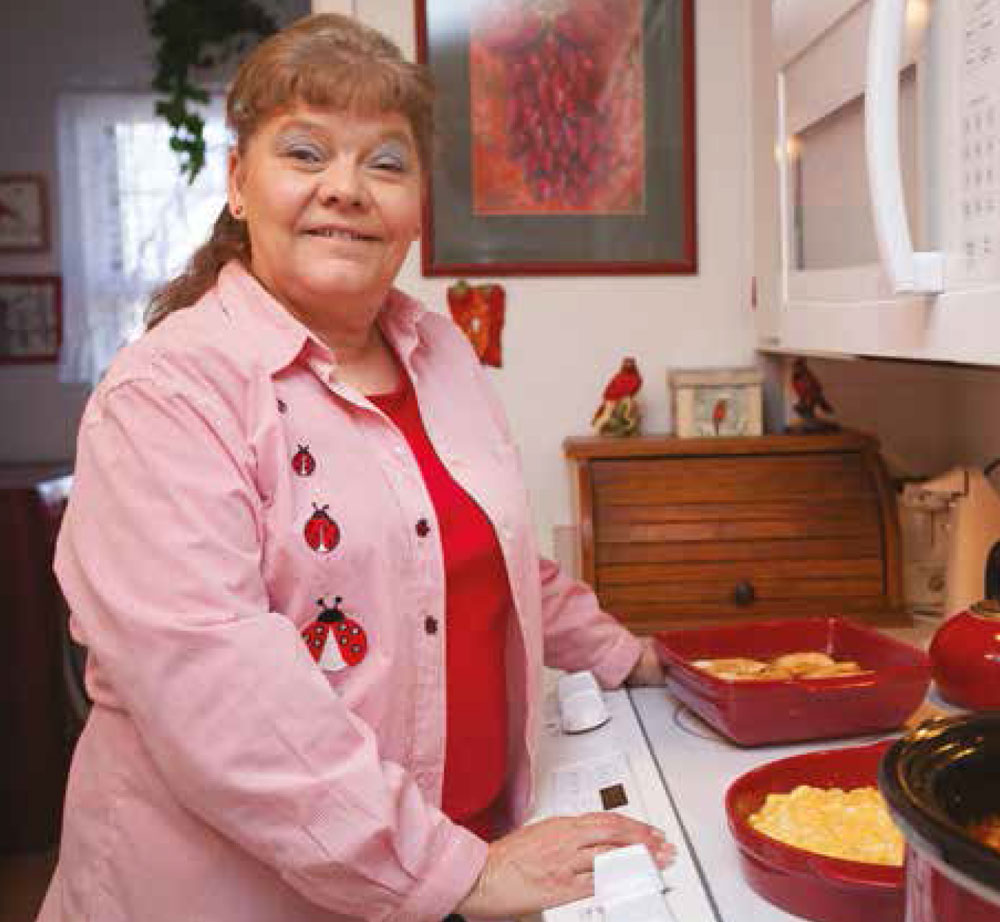 New Mexico Green Chile Stew
1 1/2 lbs. ground round
1 large onion, chopped
3 garlic cloves, minced
1 tsp. oregano
3 Tbsp. chili powder
1-3 Tbsp. crushed red pepper
2 cans Ro-Tel tomatoes
3 cups chicken broth
1 lb. potatoes, cut in 1/2 inch cubes
1-3 cups chopped Hatch green chiles
Brown ground meat, onion and garlic. Drain off any fat.
Put meat and other ingredients into a Crock-Pot; cook 7-8 hours on low or 4-5 hours on high. The amount of crushed red pepper and green chiles determines how hot and spicy it will be.
Serve with warm flour tortillas.
Baked Green Chili Hominy
2 cans hominy
1 cup sour cream
1/2 stick butter, melted
1/2 cup Velveeta, cubed
1-2 cans green chilies
Shake of garlic salt
Drain the hominy.
Mix with other ingredients and bake at 350 F until hot and bubbly and the cheese melts (about 20-30 minutes.) Great side dish with almost any meal.
Connie's Creamy Guacamole
4 ripe Hass avocados (black in color, slightly soft to the press)
1/2 tsp. garlic salt
1 Tbsp. lemon juice
2 Tbsp. Hatch picante sauce
2 Tbsp. Kraft Miracle Whip
Peel and halve avocados; remove pit. Put avocados in food processor.
Blend with other ingredients until smooth and creamy.
Serve with chips.
Apple Pie Enchiladas
Makes 6 servings, but it's easy to double the recipe.
1 21-oz. can apple pie filling
6 8-oz. pkgs. flour tortillas
1 tsp. cinnamon
1/2 cup butter
1/2 cup white granulated sugar
1/2 cup brown sugar
1/2 cup water
1 tsp. vanilla
Spoon 2-3 Tbsp. of pie filling into each tortilla and sprinkle with cinnamon. Roll up each tortilla, tuck in the end edges, and place in 9×8-inch baking dish, seam side down.
In a medium saucepan over medium heat, combine butter, sugars and water. Bring to a boil, stirring constantly. Reduce heat and simmer 3 minutes. Remove from heat and stir in vanilla.
Pour sauce over tortillas; let stand 45 minutes.
Bake at 350 F for 30 minutes, or until golden brown.