These recipes were contributed by the KC Barbecue Team,  and originally appeared in the CorsicanaNOW July 2010 issue.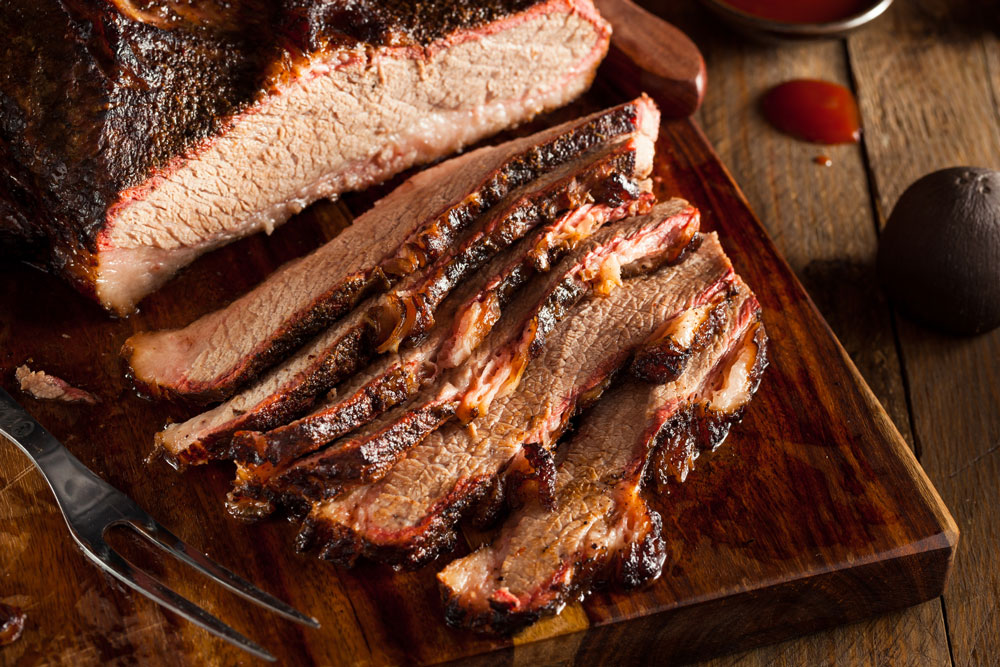 Coleslaw
1 16-oz. bag coleslaw mix
2 Tbsp. onion, diced
2/3 cup Miracle Whip
3 Tbsp. vegetable oil
1/2 cup white sugar
1 Tbsp. white vinegar
1/4 tsp. salt
1/2 tsp. poppy seeds (optional)
1. Combine coleslaw mix and onion in a large bowl.
2. Whisk together the Miracle Whip, vegetable oil, sugar, vinegar, salt and poppy seeds in a medium bowl; blend thoroughly.
3. Pour dressing mixture over coleslaw mix and toss to coat. Chill 2 hours before serving.
Mexican Black-eyed Peas 
1 16-oz. pkg. black-eyed peas
2 lbs. pork sausage
1 med. onion, chopped
3 Tbsp. celery, chopped
1 28-oz. can tomatoes, un-drained
1/2 cup water
2 Tbsp. sugar
2 1/2 Tbsp. chili powder
2 tsp. garlic salt
1/2 tsp. pepper
1. Cook peas as directed on package.
2. Brown sausage; add onion and celery and drain. Stir in remaining ingredients and simmer 1/2 hour.
Hot Pickles 
1 gal. sliced dill pickles
5 cups sugar
1/2 jar chopped garlic or 6 cloves
1 to 2 oz. Tabasco sauce
1. Drain pickles and put back into jar, alternating layers of pickles, sugar and garlic; repeat until all pickles and other ingredients have been used.
2. Pour Tabasco over all. Let the pickles set for 5 days, turning the jar over every day (upside down-right side up until the 5th day). Refrigerate before serving. Place pickles in smaller jars and keep refrigerated. If you do not like them hot, use less Tabasco.
BBQ Sauce 
1 cup water
1/2 cup white vinegar
2 tsp. salt
1 tsp. black pepper
2 Tbsp. Worchester sauce
1/4 lb. butter
1. Combine all ingredients and cook just to a boil. This makes enough for 3 1/2 chickens. Seal leftover sauce in jar and store in refrigerator.
The KC Smoked Brisket 
20 to 25 beef briskets, about 10 lbs. each
Many packets of fajita seasoning
1.  Buy briskets from a meat processor. Trim fat from briskets.
2.  Rub with fajita seasoning of choice and let baste in its own juices for 24 hours.
3.  Set up poker table, get chairs for about 10 players, and locate cards and poker chips.
4.  At 2:00 p.m. put brisket, fat side up, into the three ovens in the steam engine smoker and cook six hours. Play poker and eat snack food and beverage of choice because the meat is beginning to smell good, making everyone hungry.
5.  At 8:00 p.m. remove briskets and double wrap in aluminum foil. Put briskets back into the smoker for six more hours.
6.  Resume poker game. Switch to snacks that resemble breakfast food.
7.  Remove briskets from ovens and pack into foam containers to keep warm for delivery to Texas Hold 'Em tournament, after church sale, or Knights of Columbus event. The secret to a good smoke ring is constant heat and keeping the lid closed. No peeking! Serves 800 brisket sandwiches (about 1/4 pound per person). Recipe may be reduced to one brisket.
You Gotta Try 'em Spareribs 
Rack of ribs cut to fit into your deep fry kettle
Flour and cornmeal batter, seasoned to taste
Frying oil (peanut or vegetable)
1.  Roll ribs around in batter to coat them.
2.  Heat oil in kettle to 350 F. Lay coated ribs in oil. They will sink to the bottom.
3.  Ribs are done when they rise to float on the surface, and they are golden. Remove carefully from kettle and drain on paper towel.
KC Friday-in-Lent Fish Fry 
Enough farm raised catfish fillets for the crowd
Canola oil
Cornmeal
KC Secret Seasoning (This special mix of many seasonings is the result of 15 years of experimentation. You may season to your family's taste, or try seasoning with salt, black pepper and cayenne or garlic pepper for spice.
1.  Soak filets in a bowl of cold water.
2.  In deep skillet or deep fryer, heat oil to 350 F.
3.  Put cornmeal in a shallow plate or bowl (or for variety, try a mix of dry potato flakes and cornmeal); add seasoning. Dredge fish filets in seasoned dry mixture.
4.  Fry in hot oil 5 minutes or until fish flakes apart easily.
5.  Remove from oil and place on paper towel to absorb excess oil.
VARIATIONS: For the calorie-conscious, the seasoned fish filets may be cooked on a flat grill "like you cook hamburgers." For summertime grilling experts, fish may be barbequed. To prevent drying out, wrap filet in foil or dip it in oil before placing on grill. Watch closely, and turn when one side is just half done.