Have you ever met someone, and when they stepped into the room, you knew they were present? There are some who are recognized by their quiet demeanor and few words, yet when they speak, they speak volumes into a circumstance. This is the type of individual John Wayne characterized in The Quiet Man.
When it was necessary to speak and be counted, his character spoke, people listened and things happened. This type of person leaves a footprint wherever they go. Ferris City Manager Carl Sherman is that kind of person. As he served DeSoto as mayor, Carl Sherman listened to the people. He knew that doing the same thing over and over would not result in a changed future. So, he found a new approach to community and business growth.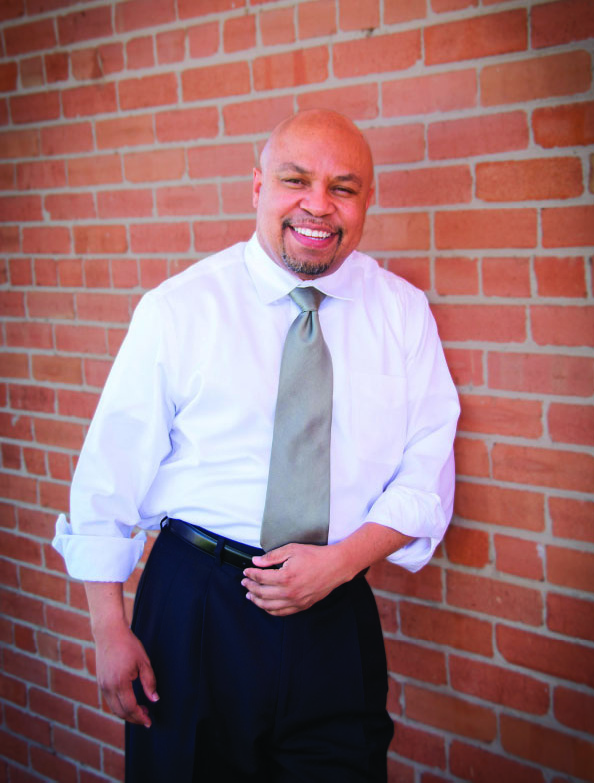 The State of the City Address for DeSoto was an event not only honoring Carl's achievements, but also how he brought together the community, councilmen and businesses with dignity for DeSoto's success and growth. For a short span, he has held a dual position as mayor of DeSoto and city manager of Ferris. He will soon step out of his position in DeSoto and focus solely on the Ferris city manager position.
The DeSoto City Council meeting on May 3 will officiate his stepping down. However, he will continue to serve in the mayor's role until May 17 when the newly elected mayor will take the reins. Though Carl is sad to leave DeSoto, he is hopeful that others will cultivate the seeds already planted there. A man who is a visionary generally faces diverse obstacles, as destiny calls and his life journey shifts. Carl loved attending school in Ferris. In fact, he loved it so much that even though he was on target to graduate early, he really did not want to leave.
After he accepted the city manager's position, Carl has been asked, "Why are you here in Ferris?" as though his résumé might bring loftier goals or aspirations. "But we concluded it is a God thing for me to be here," he explained. "I love Ferris." "As mayor of DeSoto, my public role is to set the course for where the city is headed. As city manager of Ferris, my role is to set the strategies for how to get the city where it is headed," Carl stated. "Plans for Ferris are in the making. We are working on a catalyst project on I-45, with a four-story, Hilton branded hotel planned for about 90-odd rooms and in front, a restaurant, to go adjacent to the golf course," Carl said. "Our plans also include the development of much-needed, critical infrastructure like adequate water and sewer lines. These plans also include the reconstruction of the service roads.
Economic development follows transportation, so there is a need for a robust thoroughfare through Ferris," Carl added. "We have a substantial commitment to bring Dallas Water Utilities here with a $6 million investment from Dallas County. We are appreciative of Dallas County's absolute backing for growth in our city, driven by the support of the city's Dallas County side," Carl said. "There is now solid commitment for high-speed Internet from Time Warner contingent on merger approval with Charter, of which I wrote in favor." Carl reflected back to his first year in DeSoto. "We changed the way we did economic development. I believe we can do a similar thing here in Ferris," he said. "It's not the same city. We are posed for some really smart growth.
"Influence is a fleeting thing, because it is only as good as your reputation, and that reputation can be changed by the perception that your motives are not pure, and that there's some nefarious reason for what you are doing," Carl continued. "It is something I don't take for granted, because I understand that even in this position, there are and can be people who think I came here to make a name for myself. Well, no. We are a small town. You don't go to a smaller town to make a name for yourself," Carl explained.
"I see the opportunity to work for the city of Ferris and lead the workforce as an extension of my experience as mayor. I uniquely understand an elected official's perspective, and that makes me ready to take on the challenges we currently face. "I want to make a difference," Carl stated without hesitation. "As a leader, you try to do your best, and a big part of leadership is just being there to do what you say you're going to do. Success begets success. It's based on trust." Carl has been blessed with his wife, Michelle, two daughters and three sons, all who support him.
Recently, his daughter who attends Lamar University called him. "She says she was talking about me being a mayor, a city manager and a pastor of two churches. She didn't get what I actually did until she had actually shared it with someone," Carl stated. Carl's churches are totally different in culture — two different worlds. The contrasts between his two churches remind him of the differences between the cities of DeSoto and Ferris. "I consider it a blessing to have the opportunity I have to preach using two different methods, to make the message palatable so it will be received. It is truly gratifying to my soul, as I attempt to be pliable. I don't want to 'marry' a certain disposition or presentation, but be devoted to the Word," Carl conveyed.
Carl believes having a love for a city and its people carries a commitment and a passion that goes beyond just work. As the city manager of Ferris, he has returned to the place he once loved and still loves. His goal is to serve the city of Ferris with great responsibility and a vision for their future.
Written by Jo Monroe.