Much like the late Martin Luther King Jr., Cynthia Williams had a dream as a young girl. As an adult, she wanted to one day own a day care facility. Her desire was to offer a safe place where children could come to learn by example.
Today, as the assistant principal at Dunaway Elementary, she is living her dream in a much bigger way than she imagined. "Dunaway mirrors a day care center, but on a much larger scale," Cynthia admitted. "My goal is to build relationships where the positives outweigh the negatives." The examples she has been blessed to follow come from a long lineage of successful individuals in her immediate family, as well as fellow educators she's worked with in the past 20 years. Both groups have equally influenced the way she conducts business. David Terry Sr. and Birdola Terry are the grandparents who raised Cynthia.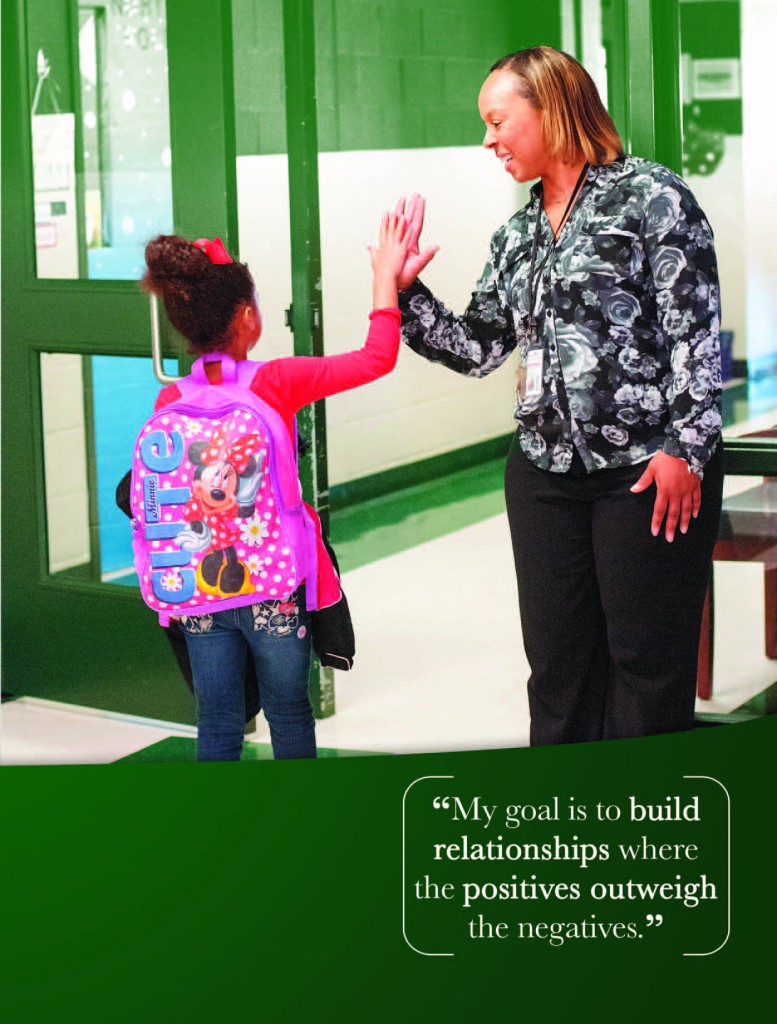 Birdola was a strong woman who passed her passion and grit for life on to her granddaughter. David taught Cynthia the importance of being friendly to everyone, no matter what. "My grandparents, along with my mother, Gladys Marie Terry, raised me and my two brothers, Adrian Terry and Vincent Terry," she added.
Jackie Mims and Caron Elaine Spears, aunts who have cheered the Indians on as Cherokee Charmers, took footsteps that encouraged Cynthia to do the same. Wanda Terry and Johnnie Faye Wilson are two more aunts who have played a big part in Cynthia's life. Jackie's daughter, Melissa Mims, also holds a rung in the ladder to leadership, as did Ruth Sutton, Evelyn Coleman and Edith Finley, names that are well known in the community because of their giving-back spirit.
Each of these individuals have inspired Cynthia as she pursued her own career in education. "I guess you could say my desire to be in the field of education is generational," Cynthia shared. "Family and friends are very important to me. Each one has influenced me in their own specific way."
Cynthia is definitely not new to the area. In fact, she was born and raised here, and she too was a Cherokee Charmer.
She loved playing basketball, and the success she garnered running hurdles for WHS earned her a scholarship to the University of North Texas where she acquired her bachelor's degree in child development. After graduating, her journey to finding her own rung on the ladder began. "I taught in Conroe before returning home to teach special ed geometry at the high school level," she said, also mentioning that she was at WHS for 14 years before moving into her newfound role as assistant principal. While at the high school, Cynthia did so much more than teach geometry.
Early on, her relationship with Beverly Swett took on a much deeper meaning than just being fellow educators, but you have to go back 20 years to understand the magnitude of their relationship. Beverly started the Black History Program at the high school in 1990 as a way to celebrate Black History Month. "When I came on board," Cynthia remembered, "I worked alongside Beverly to help enhance the program to what it is today."
And to understand the program still in place, you have to go back in time to 1915, half a century following the 13th Amendment, which abolished slavery in the United States. In September of that year, a Harvard-educated historian by the name of Carter G. Woodson and Jesse E. Moorland, a well-known minister, founded the Association for the Study of Negro Life and History.
This organization was dedicated to researching and promoting the achievements made by black Americans and other individuals of African descent. The group, now known as the Association for the Study of African American Life and History, held a national Negro History week in 1926. They chose the second week of February for the event in order to coincide with the birthdays of Abraham Lincoln and Frederick Douglass.
Thanks in part to the Civil Rights Movement and a growing awareness of black identity, Negro History Week evolved into Black History Month, which is celebrated throughout the month of February. Black History Month, or National African American History Month, became official when President Gerald R. Ford recognized it in 1976 as the perfect time to honor the too-often neglected accomplishments of black Americans in every area of life.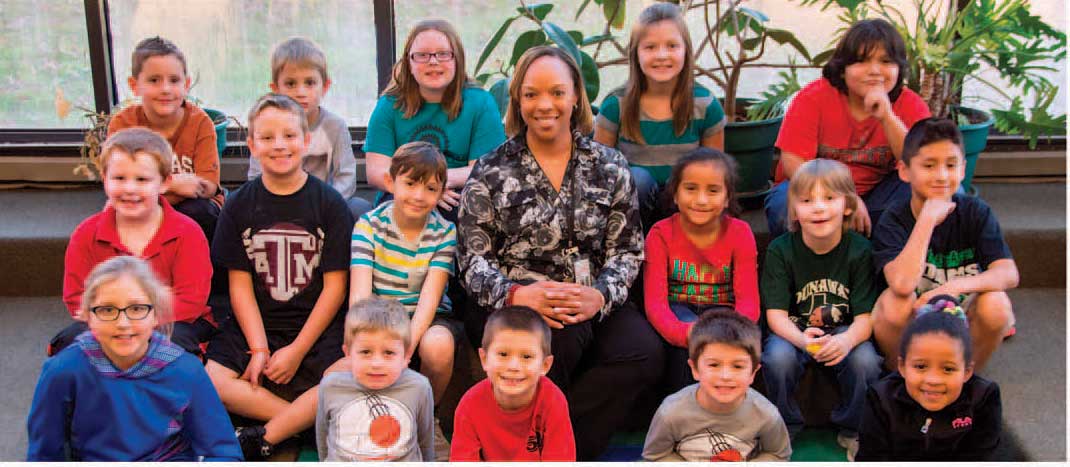 These two milestone events have inspired schools and communities throughout the nation to hold celebrations, organize history clubs and host performances and lectures, quite similar to the Black History Program offered at WHS. "The event at the high school is held once a year at the end of February," Cynthia said. "The program offers music, dances and poetry readings that celebrate our heritage." The Black History Program brings all generations together. The younger children are performing, and the older adults are sharing the history — a history that offers the younger generation their own ladder to leadership.
There are no real hard-and-fast rules associated with the Black History Program. Participants can be males and/or females who represent ages from preschool to retirement. In its 20-year tenure, the program has seen many success stories. One such story that comes to mind for Cynthia involves twin sisters who performed several years prior to graduating. "They are in college living their dreams now," she shared,  "but they continue to come back to inspire and teach others about their history and heritage."
While teaching at the high school, Cynthia knew it was time to take hold of another rung on her ladder of education, so she returned to school, earning her master's degree in educational administration from Texas A&M University-Commerce. This degree allowed her to move into her present position as it came available. Cynthia admits there are major differences in working with younger children, but the end result for her is still the same. "Elementary-age students need more individual attention than those at the high school level," she said, mentioning that older kids are just little kids in bigger bodies. "I choose to show them that
extra-special attention, and, sometimes, it's as simple as a high-five when they enter the building in the morning."
She helps guide and care for 575 students, 35 teachers and five support staff members when she wears her assistant principal's hat. As a single mom of two, Cynthia uses the same positive philosophy at home as she does while on campus. Michael High, her oldest son, is a sophomore at the University of North Texas, while her youngest, Caleb High, is a sophomore at WHS. "I've raised them here because I felt it was important to have them grow up where I grew up," she stated. One day, Cynthia's goal is to be a principal in the district, but until that time, she is content right where she is.
As she continues to "learn the limits"  in her new role, you can rest assured she will look for the positive in all situations, as she moves one rung closer to the
top of her ladder. "This is my life," she said with a smile on her face. "I'm living my dream!"
Written by Sandra Strong.