When the skilled auto industry jobs started shutting down in Michigan, Crystal Lewinson and her husband, Leslie, knew it was time for a change in address for their family. A sister living in the Dallas Metroplex encouraged them to move to Texas. "It took some convincing, but we packed up the children and drove to Texas in 2010," Crystal said.
At first, the family felt pretty uprooted while living with her sister, until Leslie and Crystal both found work. Crystal obtained work as a customer service representative at a financial institution, and Leslie, who is HVAC-certified, went to work for a construction company. It wasn't long before the family moved into an apartment of their own.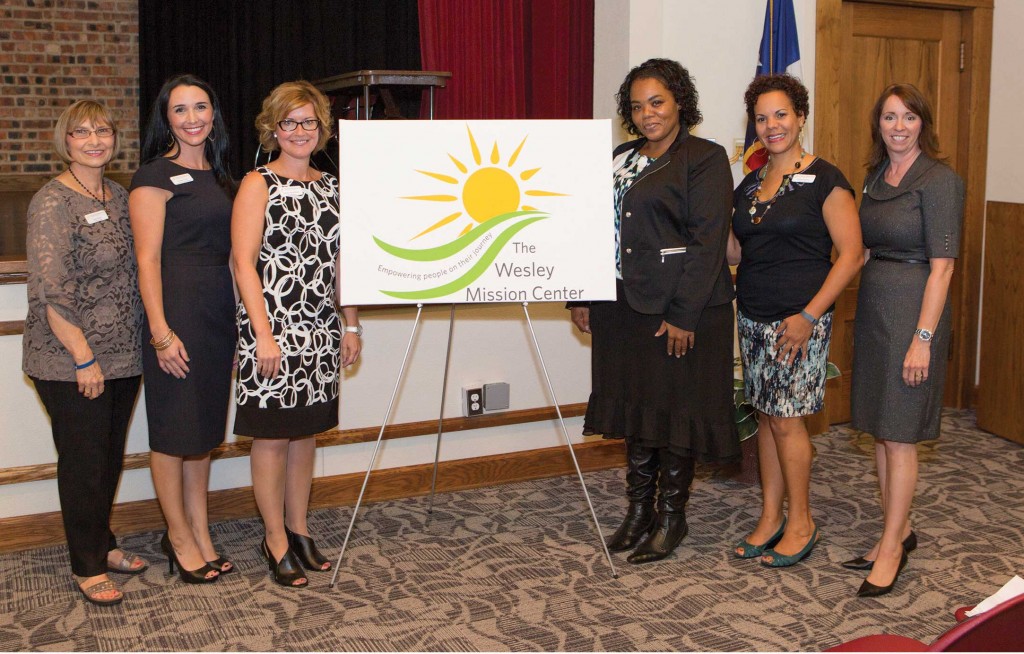 Their children, Leslie Jr., now a senior in high school, who currently lives in Michigan; Myrakle (Miracle), who is now a senior at Frontier High School; 12-year-old Elijah, who attends T.A. Howard Middle School; and 9-year-old Nehemiah, who attends Cross Timbers Intermediate, had enrolled in their new schools and were making friends. However, Crystal wanted more for her family with this renewed life. Crystal had been a student at Central Michigan University and had only a few credit hours left to take before completing her bachelor's degree.
She had always felt a real calling to teach, but now had her hands full just meeting the day-to-day challenges of helping build a secure new life for her family. Getting started back on a track to success was going to be difficult. "Leslie and I have never looked for a handout — we've always worked. We were doing the best we could to make a great life for our children, but it wasn't enough," Crystal recalled. "We were almost homeless and felt like we were at a dead end with no tomorrow. But through a lot of prayer and a great church home, I knew things were about to change.
"Someone told me about the Wesley Mission Center in Mansfield. They helped us with our immediate needs of food and utilities, but more importantly, I enrolled in two of their programs: Jobs for Life and the Robin's Wings Women's Program." Jobs for Life is an eight-week job-training program that partners with the Mansfield Chamber of Commerce. One of the program's main goals is to promote self-sufficiency, and this is what Crystal and her husband desired. Mentors called Champions, who have successful careers, support the participants as they receive job- and life-skills training.
Participants are selected for each class through an application and interview process. Upon completion, they receive a certificate and letters of recommendation. Help is also available to participants through the WMC Care Center in the form of gas cards and professional attire for interviews. A book highlighting available jobs in the area is kept up-to-date in the Care Center's lobby. "The Champions are successful individuals, who enabled us to move past roadblocks that were keeping us from being successful. They are awesome people to network with," Crystal recalled. "I learned the art of public speaking, interview strategies and résumé critiquing."
The program enabled Crystal to take a step up to success. "It helped me emotionally, increased my faith, encouraged prayer, and I received a scholarship to return to my studies at CMU through online courses." The family traveled back to Michigan when Crystal graduated in 2012. "It was so awesome to see my husband, children and my mom's faces at my CMU graduation, but even more awesome was when they came to my graduation from Jobs for Life," Crystal said. "I don't know where I would be today without this program and the support of my family."
Crystal had become inspired and led to be a teacher, so with her degree now in hand, she applied for the Texas Alternative Certification Program, which she completed while she taught fourth grade math and science in Grand Prairie ISD. "I appreciated my principal, who was empowering and encouraging, and I loved improving after my observations. I've always wanted to teach and enjoy work that I'm passionate about. It's a way to use God's gifts," she said. "Some of my children's teachers and administrators in Mansfield are also my mentors now."
This school year, Crystal is proud to be able to say she is now a Certified Texas Teacher. With her Standard Teaching Certificate, she is confident she will find the right teaching assignment. "I want to serve where I can fill the most need," she said. In the meantime, Crystal is continuing to attend Robin's Wings Women's Program, which educates and empowers women in the Mansfield area.
Child care is provided for the quarterly meetings, which include a speaker and brunch. Scholarships are made available to participants. "My future, and that of my family, is definitely brighter now. I preach to my children that education is so important, and I'm leading by example," Crystal said. She also attends alumni outings and began serving as a Champion this fall for the program. "We became a family for life," Crystal said. "Mansfield is a very diverse community. We are all in this together. The support network I now have is amazing! It is a lifetime connection that will always be there for me and the other program alumni." When not working or parenting with Leslie, Crystal is an artist who enjoys drawing.
She is ever so proud of her daughter, Myrakle. She was born weighing only 1 pound. Per doctors, she would not be able to learn, see or even walk. She is now a high-achieving senior at Frontier. Some of Crystal's long-term goals are to continue to work on her health, pray for scholarships for her children and own their first home. "We learned in the programs that as mothers and wives, we have to take care of ourselves so we can take care of our families," Crystal said.
The family has also learned through the WMC programs how to save and spend wisely, especially during the holidays. "My family enjoys doing things for others. The children are very humble and giving," Crystal said. "My message to others is that dreams and goals can happen. It doesn't matter what you're struggling with — you can overcome roadblocks in your life and achieve success and long-term stability," Crystal said. "Those roadblocks are created by us to throw us off course. We have to support each other to get past those obstacles. You can make your life become all that you had ever hoped it could be and improve your children's lives and secure their futures."
Editor's Note: For more information on WMC programs, call (817) 473-6650.
Written by Virginia Riddle.