Becca Prohaska is a hometown girl who grew up in Waxahachie and attended Ovilla Christian School.
She loved high school athletics and was a solid athlete competing in many sports, but volleyball held a special place in her heart. She worked hard to elevate her game but never felt as though she had accomplished all she could with the sport. Years later, after sharing a wish with only her husband, she would have the opportunity to pursue her dream while also making an impact on young lives. "I've always really enjoyed playing sports," Becca shared. "I played softball in high school at the catcher position, and we had a really great team. We won the championship. But my favorite sport was volleyball," she admitted. "I always wished that I could have devoted more time and effort into developing the fundamental skills of the game."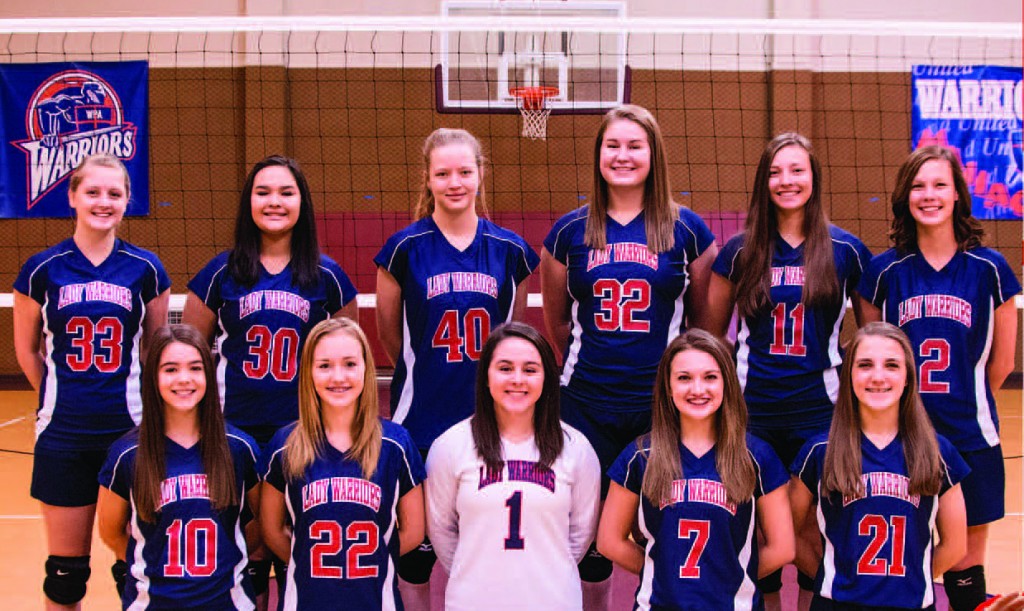 Becca graduated from high school, attended Navarro College, and in 2006, she met the love of her life, Luke Prohaska. They were married, and soon Becca and Luke started their own family. She loved being a wife and mother, but she had a desire to do more.
"I'd always wanted to be a coach," she admitted. In January 2013, she shared her dream of coaching volleyball with her husband. "I told Luke it was something I wanted to do, regardless of whether I was coaching girls at the YMCA, a school, a select team or a recreational league, it was a dream that I didn't want to let go of." Not long after her conversation with her husband, Waxahachie Preparatory Academy launched a search for a volleyball coach. Waxahachie Preparatory Academy, or WPA, is a university-model school where students attend classes on a Monday, Wednesday, Friday or Tuesday, Thursday schedule.
On days when students aren't on campus, they continue their studies via satellite-home classroom. Shelly Slack is the athletic director for WPA, and she knew Becca would make an ideal candidate for the coaching position. "Becca had a reputation as an accomplished athlete at Ovilla Christian School. But most importantly, we could see her commitment to her faith.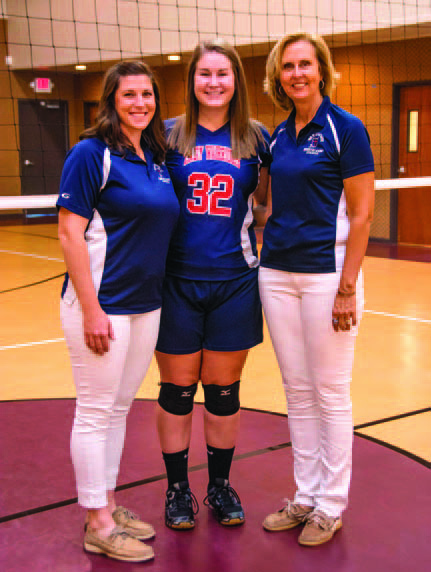 She lives out her faith in front of her team as a strong Christian woman, and she pushes her players to be the best they can be as individuals," Coach Slack shared. Last year, the volleyball team won the TAPPS-1A Division (Texas Association of Private and Parochial Schools) State Volleyball Championship. "Winning last year in San Antonio was like a dream come true," Coach Prohaska exclaimed.
"It felt great," Hannah Strength added.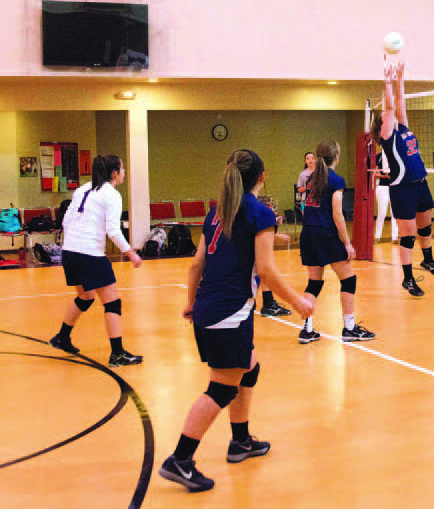 "It was an honor to be a part of WPA's first state volleyball championship! I will always cherish the accomplishment and memories we achieved together as a team." Coming off of a winning season, Coach Prohaska is excited about the upcoming school year. "We lost a couple of really good players last year, but we've also gained some really good players," she shared.
And Hannah, one of the team's strongest athletes, will return next year as the volleyball team captain. "Not only is Hannah a skilled player, she has strong character and leadership skills. She's level-headed and keeps her composure under pressure, and she always thinks of others before herself." Like Coach Prohaska, Hannah also has a passion for volleyball. "I enjoy playing volleyball because it's a team sport," Hannah shared. "Every member of the team has to work in unison to achieve the goal, and through teamwork, comes great friendships and great memories."
And she has nothing but words of admiration for her coach. "Coach Prohaska is not only a great volleyball coach, she is an influential Christian leader for her team. She relates volleyball to everyday life lessons we can use to glorify God," Hannah explained.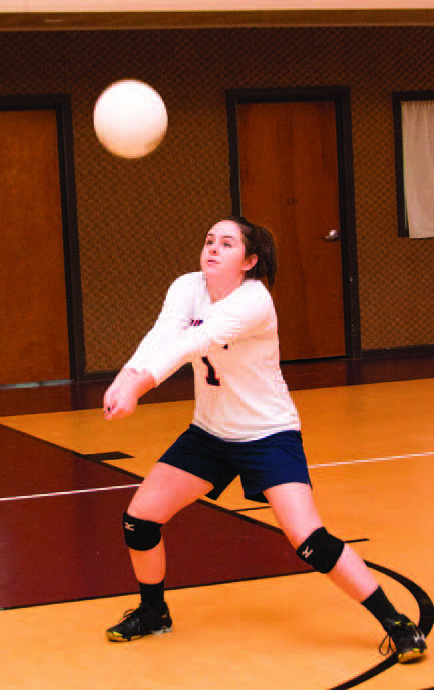 As with everything else in Coach Prohaska's life, her faith is first and foremost, and it's also a part of her coaching philosophy. "We work hard every day on the fundamentals of the game. We focus on skills like passing and serving, and we also have fun developing our defensive/offensive game with skills like hitting and blocking." But for Coach Prohaska, there is another aspect of the game that is just as important, if not more so, than the fundamentals. "It's not always about winning. I try to use the game of volleyball to build the character of my players."
She is also quick to credit those who support her efforts as team coach, including the athletic director, Assistant Coach Caryn Moore and the parents of her players. "I learn so much about life and godliness just by watching them live their lives. I couldn't be the coach that I am without the supportive atmosphere they create for me." And she also shares her thoughts on what makes WPA such a special school. "Our school is very family-oriented. Parents are really involved with their students, and the students are accountable to their parents for their actions."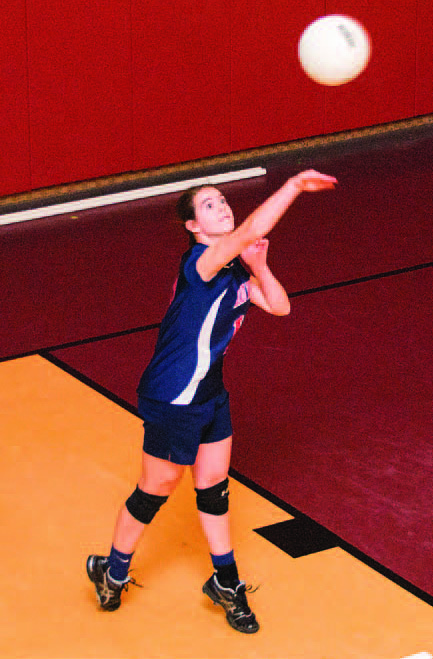 Coach Prohaska believes that when students are held accountable, they learn to be respectful. And being respectful is an important pillar in building character. When Coach Prohaska isn't coaching, she enjoys being a wife and a mom to 7-year-old daughter, Madi, and two sons, 6-year-old Tyson and 2-year-old Graham. "Working with my husband building homes is also a large part of my life outside of volleyball. I design all of the finishes for the houses Texas Pro Properties builds in North Oak Cliff," she shared. They are active members of Stonegate Church, and they enjoy going camping and creating memories together as a family. "Our kids go to WPA, so on the days I'm not coaching, I homeschool our children," Coach Prohaska said.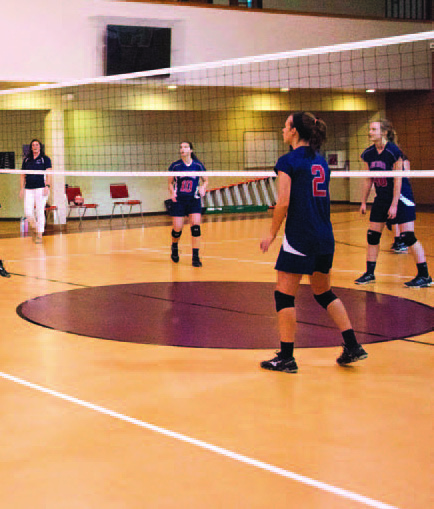 The WPA volleyball team Scripture is I Timothy 4:8, which teaches that physical training is important, but training for godliness holds the most value because it lasts for this life and the next. "So that's my coaching philosophy," Coach Prohaska explained. "I make sure that the team has fun, and I join in with them when we practice. Of course, we like to win, but our main goal is to have a platform to share our love of Christ
with others."
Written by Dianne Reaux.