Philip Wade remembers Galena, Kansas, the small town where he grew up. "The town only had one stop light," he said with a smile. "I played hardball baseball from the time I was 8 until the age of 21." Baseball was Philip's sport of choice.
"When I turned 8, I was anxious to try out for the farm team made up of boys who were 8 and 9 years old," Philip reminisced. "The night before tryouts, I got a call from a guy in town who asked me if I'd be interested in playing 'up' on the Little League team."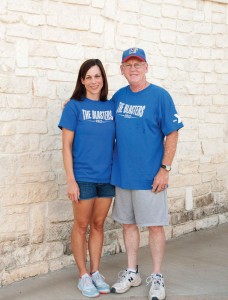 Of course, Philip gladly skipped the farm team, going the next night to practice with the older boys, ages 10-12, who also loved the sport of baseball. At age 8, Philip started as the second baseman for the Little League team. He was playing with boys much older and with much more baseball experience. "I held my own that first year," he said. "I came back the second year, at age 9, and was considered a veteran."
By the time Philip was 10, he was on his way. Just like before, Philip moved up the ranks at record speed. At age 13, he joined the Babe Ruth League, which was for boys ages 13-15. He once again started league play as the second baseman. His next two years were played at shortstop. "I was pretty good," he humbly admitted. Shortstop was always my favorite position."
He made the 15-year-old All Star Team when he was just 13. Philip went on to play the sport he loved all through high school. His position from his sophomore to senior year was shortstop. After high school graduation, he joined the town team. "I just had this strong desire to play," he shared. "College kids would come home and offer great competitions. We'd have Saturday and Sunday doubleheaders on the local high school fields."
Philip's first child was born soon after he turned 21. The energy Philip had put into the game of baseball for himself was quickly put into time spent with Heath. As a young boy, Heath learned all his dad taught him, and he soon loved the game, too.
Coaching seemed the obvious choice for Philip as Heath grew old enough to play on an organized team. "I didn't want to just fill a lineup," Philip explained. "I wanted to teach them how to do it right. I added more skills and drills to the practice times. I was teaching good habits the correct way, while teaching the kids new techniques I learned from TCU baseball coaches at clinics I attended." Coaching Heath was what Philip did until his second child, Courtney, came along. "I grew up at ballfields watching my dad coach Heath," she said. "I remember eating lots of hot dogs."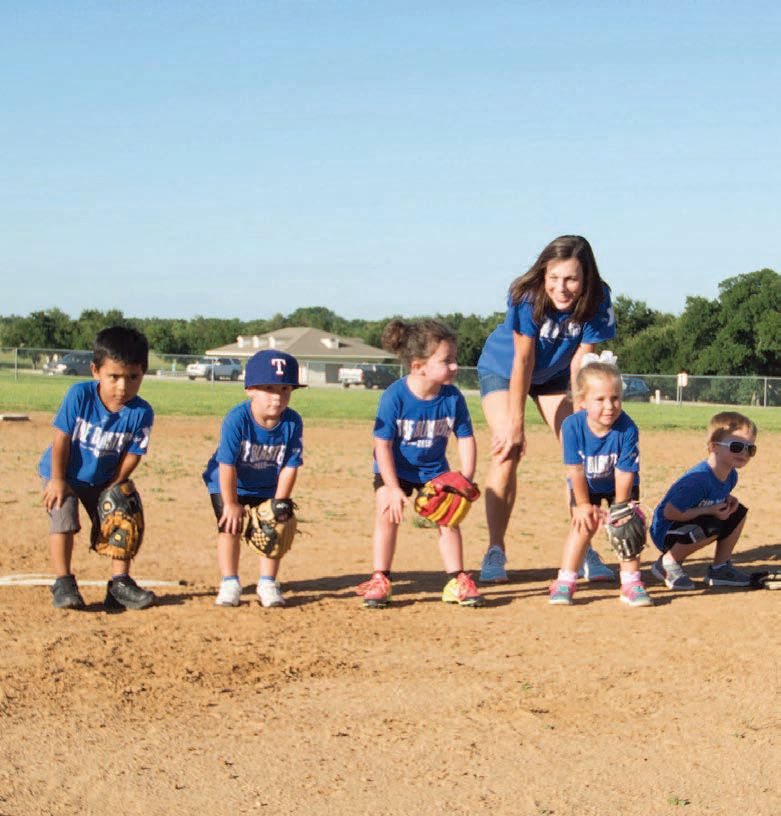 "Baseball season was also hot dog season," Philip laughed. After moving to Texas in 1977, Philip started coaching in the Benbrook Rec League. Heath, now 42, was coached by his dad for 13 consecutive years. Courtney, now 38, played softball for two years and basketball for four years, where Philip served as one of the assistant coaches. Courtney soon realized she loved cheerleading and gymnastics much more than other sports. While at Benbrook, prior to moving to Ennis, Philip coached for the YMCA located on the west side of Fort Worth.
He grew quite familiar with flag football, tackle football and basketball. Philip always coached his family members, so when they became adults with families of their own, he stopped coaching and decided he'd try playing once again. One funny story he doesn't mind sharing was the beginning and end of his return to playing baseball. "I was going to participate on the church league," he explained. "They put me on second base. When a ground ball came to me, it went right between my legs. I decided right then and there that I didn't want to play because I had not done what I'd coached. I took up bicycling instead!" As the baseball season rolled around this past year, Courtney was asked to coach her daughter, Evie's, blast ball team.
Blast ball teaches the raw fundamental skills to boys and girls who are age 3. These skills help prepare them for playing T-ball the following year when they have turned 4. "I only agreed to coach the Blue Blast team if my dad would agree to help coach with me," Courtney confessed. "Most coaches are parent volunteers. Dad was already signed up to help with Landry, my middle son's team, but he agreed to help me as often as he could." This past baseball season, a father/ daughter partnership was born on Field No. 6 at Bluebonnet Park. The mixed team consisted of six players.
The goal while "at-bat" was to teach them to hit the ball off the T-ball stand and run as fast as they could to first base, jumping As a young girl, Courtney played softball for two years. hard enough on the base to make it "squeak." The goal when "fielding" was to teach them to remain in the middle circle until the ball was hit, then they could all run after the ball and throw it back to the coach at home plate. "Three•year-olds are a hoot," Courtney stated with a smile. "It was like herding cats, but in a good way!" During the first game, Courtney and Philip taught the kids to rotate when they were in the middle circle. "Because they are 3-year-olds, they seem to wear their feelings on their shoulders," Courtney said. "We wanted each of them to be able to chase the ball down and throw it back to home plate." "Each game, we wanted each one of them to have time to shine," Philip added. "This helped build their self- esteem and confidence."
By the final game of the season, the kids had gone from being shy and insecure to handling the batting, the running and the fielding, as well as high•fiving the opposing team at the end of each game. "There were definitely some classic moments," Courtney added. "It was a wonderful experience for all of us." The family that played ball together vacationed together and spent many hours of summer enjoying each other's company.
Philip is happy constructing wooden toys for his eight grandchildren. "I want to be here for my grandkids in the same way I was always there for my own kids," Philip said. When not wearing her veterinarian hat, Courtney is fully engrossed in spending quality time with Landry, Evie and her oldest, Wesley. As soon as ball season was over, she laid landscaping tiles in her backyard to make the "racetrack" the kids had been asking for. "I want my kids to grow up making memories the same way I did when I was a child," she said. "As a parent, I want them to know I was always involved in their lives."
Written by Sandra Strong.