While many students have trouble finding a way to be productive and active after school, one group chooses to dedicate their afternoons to getting exercise and training to win state titles. The Corsicana YMCA's competitive swim team is comprised of students of all ages who desire to improve their strength and endurance, sharpen their technique and learn important values like determination and sportsmanship.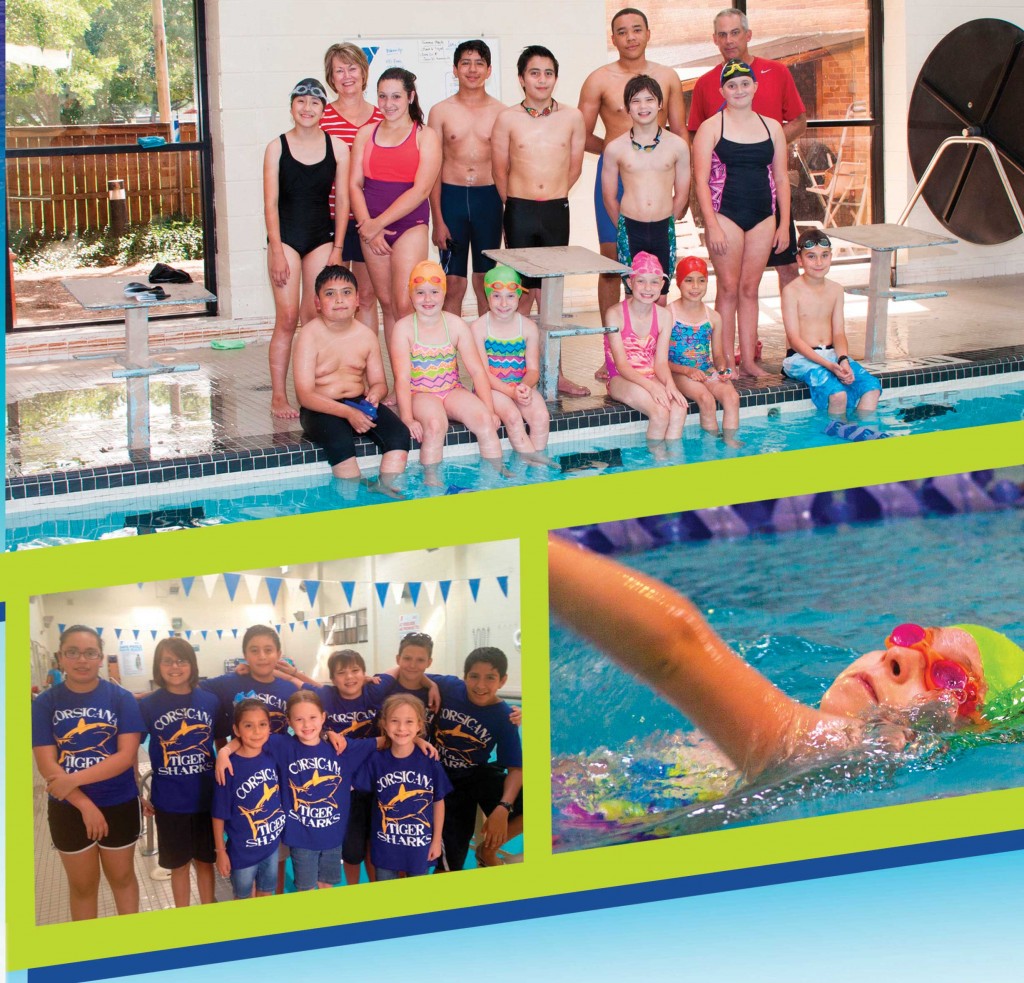 By teaching them to be great swimmers and strong athletes, the program also teaches them how to achieve goals and strive for excellence. However, the program also promises an element of fun that keeps students excited and ready to push themselves. Coached by Dave Robertstad and Holly Smith, the team is currently comprised of 17 talented swimmers, but four dedicated athletes have made significant accomplishments in the past year. These two sets of siblings show that practice and patience can reap big rewards. Elena Herrin, a fourth-grader at Bowie Elementary School, and her little sister, Audrey Herrin, a second-grader at Bowie Elementary School, have been swimming since they were babies under the direction of their mother, Laura Herrin, the aquatics and fitness director of the Corsicana YMCA.
Elena was comfortable with the water and began swimming lessons at the age of 3. Audrey began with parent/child swim lessons and continued through her age group with lessons until she turned 5, when she was good enough to be placed on the competitive swim team. Elena brought home two medals from the annual state swimming competition in 2014 and just finished the 2015 state competition. She has been competing for most of her life. "I have around 40 to 50 ribbons," she declared. "I counted!" She is driven by her competitive spirit, especially in her favorite stroke, the breaststroke. "I like beating the boys in the breaststroke," she laughed, and the other girls agreed that it is their favorite stroke as well.
The swim team practices after school three to four times a week during the school year and five days a week during summer break. "We don't get home till 6:00 p.m. most days," Elena said. "You have to do everything perfect, or else you have to do it again." Audrey, has a more subdued competitive nature than her sister. "Swimming is just fun," she said. To her, the hardest part about swimming is perfecting her technique. "You have to do everything correctly," Audrey said. She brought home two medals at last year's state swim meet.
She has also won two trophies at champs meets and has earned practices. As one of the older members of the team, he acts as a mentor to some of the younger members, particularly to his little sister, Joselyn. She followed in his footsteps and started lessons at age 3, too, and is now one of the fastest members of the swim team. Joshua is an independent teenager who prefers to work alone, so swimming is the perfect outlet for him.
The sport is a great fit for his personality. "It's an individual sport," Joshua said. "It all depends on you. If you do badly, you've failed yourself. That's one of the main reasons why I like it." Joshua is very self-motivated, and his hard work has helped him keep going even when the www.nowmagazines.com 10 CorsicanaNOW August 2015 an impressive collection of ribbons over the past few years. The other set of siblings are Joshua Monroy, an eighth-grader at Collins Middle School, and Joselyn Monroy, a fourth-grader at Sam Houston Elementary School. Joshua started swimming when he was 3 years old, and he started in the same pool where he now work seems too difficult to manage. "This isn't an easy sport like most people think," Joshua said. "You don't get any help. It's just you."
Joshua appreciates the challenge the different strokes pose. "Most people are either good at breaststroke and freestyle or butterfly and backstroke," he said. "My favorite is freestyle." He has gone to the state meet for the past three years. He earned one medal at his first meet and five medals last year. Naturally, the younger swimmers are more excited about the competitive nature of swimming and the immediate rewards it provides for doing well. "The awards are really fun," Joselyn said. "That's the best part." Like her older brother, she has qualified for the state swim meet three times and earned a gold medal in 2014.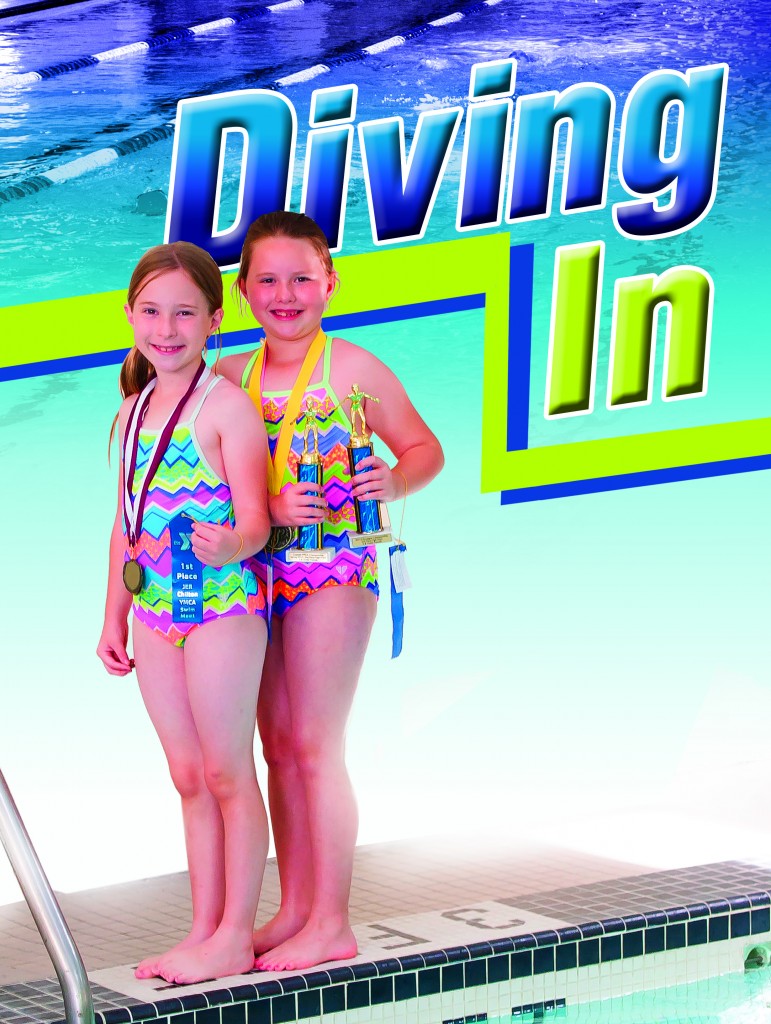 Swim meets are an exciting chance for her to prove her skills and gain recognition as a young swimmer. However, they also pose challenges she doesn't face in swim practice. "You can get disqualified in the meets," Joselyn pointed out. Breaststroke is her favorite stroke, and butterfly is the hardest. Even through difficult practices, she still returns week after week and finds herself disappointed when friends her age quit the swimming program. "I tell them whenever they quit, we're so lonely," she said, gesturing to herself, Elena and Audrey. "There's only three of us girls." The state swim meet was held the last week of July in Frisco, Texas.
The Corsicana team was fairly small compared to other teams, which averaged around 40 members. Eleven members of the Corsicana team attended the meet. In addition to Elena, Audrey, Joshua and Joselyn, the state qualifiers for the Corsicana team included: Christian Perritt, Jacob Reese, Sarai Rivas, Isaac Rivas, Alexandro Rodriguez, Jaycee Simmington and Bailee Williams. Laura Herrin, Elena and Audrey's mother, works at the YMCA and knows the swimmers well. "In most of their meets, Elena and Joselyn come in first and second in their strokes," she said. "They compete against each other." Laura is glad her daughters are remaining actively involved with the swim team. "It's definitely good exercise for them, and they enjoy it," she said. "It's fun to go to the meets as a family. It's also been fun to get to know all the kids on the team and really cheer for all of them. At the state meet last year, everyone was cheering and yelling for each other, so that was neat to see."
Her hope is that the sport of swimming will become more popular in Corsicana in the coming years as more YMCA swimmers excel. Joshua and Joselyn's mother, Adriana Monroy, believes swimming has positively impacted her children and improved their work ethic. "It's good because it gives them a goal to accomplish," she said. "When they come and practice, it motivates them." The four swimmers have a bright future ahead of them, and they have big goals to match. Joshua is already making plans to swim in college, hoping for financial aid to accompany that.
The younger girls are considering swimming all the way through high school, though Elena is setting her sights even higher. "I want to go to the Olympics!" she declared.
Written by Callie Revell.