DUNCANVILLE, TX — Not many people have a natural habitat in their backyard, but John and Barbara Detmore do, complete with several tortoises that have made their home there for several decades. Their backyard, however, is a natural habitat for humans, as well — landscaped with some of Barbara's favorite flowering plants, including some tropical Plumeria she brought back from yearly treks to Hawaii. A beautiful pool and a swing under a canopy create a restful oasis. The tortoises prefer the monkey grass parkland John and Barbara have planted for them.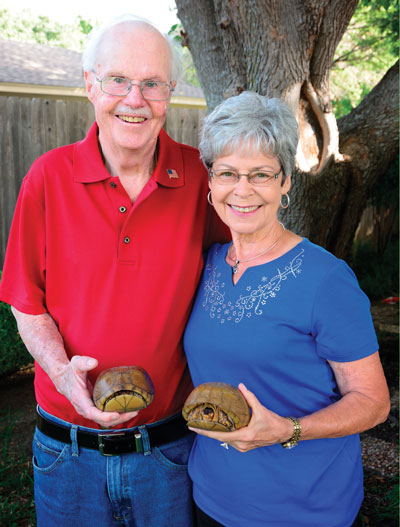 Little did John know when he first met Barbara at the First Christian Church in Duncanville that he would be living among tortoises. Both John and Barbara began attending the church in 1977. John hails from Houston, where he lived for 30 years. He attended the University of Houston and then joined the Navy in 1954, spending two years on active duty and six years in the reserves. He served on a submarine and loved it. He got a job with Swift in '56 and went back to college in '57 on the GI bill. He also married. Following seven years of night school, he completed his BBA in business administration. After he first moved to Fort Worth and later to Abilene, he left Swift and then worked with a poultry company until they were bought out.
"I came to Dallas and worked for Pilgrim as their general manager for six years and then as their national sales manager," John recalled. "In 1985, I left Pilgrim and started our own business selling chickens."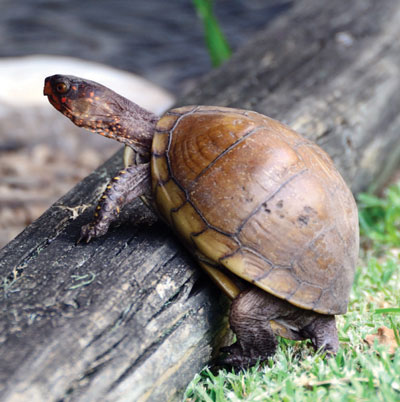 Meanwhile, Barbara, who had been born in the family community of Queens, New York, and later lived in Manhattan, came to Dallas via Chicago with three children. "When my oldest child was in kindergarten, I decided I was done with living in the cold, so I moved to Duncanville," Barbara stated. While living in New York, Barbara worked at what she terms her life-changing job with Pan Am as an executive secretary to the assistant controller. "I was able to travel all over the world for 10-percent fares!"
Although they had both been attending the same church for two years, John didn't notice Barbara until he became an usher. "What I noticed was a very attractive woman, who was married. We later discovered we had actually joined the church on the same Sunday," John remarked. After her divorce, on the very first day she was no longer wearing a ring, John asked if he could get to know her. They dated for two-and-a-half years before marrying in December 1983. "Initially, she wasn't interested in marriage," John smiled, "but I fell in love right away." Thirty years later, they are both most definitely in love.
The same year they married, moving into the home Barbara had purchased in Duncanville (where they still live), was also the year John opened their business. "Barbara was my associate until I retired in 1997. Then I became her associate," John said with a chuckle. They retired in 2000.
"One of the great things about that business was the wonderful friends we have made," Barbara said. "We are still friends with many of them."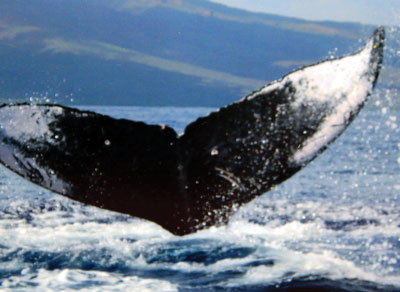 Although John's three children were already grown, Barbara's three were still living at home. And that's where the tortoises came in. When Barbara first moved in, a relative from Oklahoma gave each of the three kids their own tortoise. "We've had those three, which were rescued from an Oklahoma highway, for 37 years now. Those tortoises sure made my kids popular at school," Barbara said.
While lots of people call them turtles, they are actually box tortoises. Turtles live in water, while tortoises are land-dwelling. They have powerful limbs with sharp front claws for digging. Their front limbs are covered with protective scales. Tortoises, whose humped shells are a dark tan when young and brown as adults, can grow to a height of 4- to 6-inches, weigh 8 to 15 pounds, with their shells having a length of 9- to 15-inches. These Chelonians can live anywhere from desert climes to backyards and have a lifespan of 50 to 80 years.
"Our original three are the same size as when we got them, so they must have been adults," Barbara remarked. "Gamera is our male. Our females are Tinkerbell and The Lady. We have named most of them. Sometimes, we have had as many as 14 at a time. Although we have never seen where they lay their nests of eggs, we have found some new hatchlings. They often need to be rescued, because their leathery eggs are filled with a liquid that attracts ants when they start to hatch."
The tortoises begin hibernating in November and come out around March. "They somehow know when there won't be another freeze," Barbara remarked with a smile of wonderment. "Once we see them, we let our friends and neighbors know they can now plant."
John indicated the tortoises like to eat lettuce, cantaloupe, watermelon, tomatoes, potato skins, grapes and even cat food. "They sure don't like celery, zucchini or asparagus, but they do eat a lot of bugs, especially June bugs," said John, who has become a bit of a tortoise specialist.
"We built the fence, when we first got the house," Barbara said. "But John and I put in the monkey grass to create a sanctuary for them in the hopes of keeping them out of the pool, as they have the run of the backyard."
"I still check the pool every day, though," John said, "to see if one of them has fallen in. They mate in late March/April and in October. It takes 30-60 days for them to hatch — heat factors into that length of time.
"In 1993, we took our first major trip together to Scotland," John recalled. "Barbara's parents were born in Scotland of the Moffatt Clan from Glasgow. She heard about a clan meeting scheduled for May. I said, 'Let's go. We'll spend a week with your relatives and then a week in St. Andrews so I can golf.' Barbara was like the queen, and I was her Prince Philip at the clan gathering!" John chuckled.
Thanks to their world travels, tortoises are not the only thing John and Barbara watch. On their second trip to Hawaii, they found another animal to observe, this one slightly bigger than a tortoise. "We have fallen in love with whale watching!" Barbara admitted. "We love it so much that many of our trips are built around whale watching. When we were in San Ignacio Lagoon in 2000, we even got to touch the whales!" she enthused. Whether they are traveling the world or enjoying their backyard, the Detmores truly find the creatures at hand well worth watching.
Written by Beverly Shay.