WAXAHACHIE, TX — Jennifer Pope's love of running began early in life. Starting as a fifth-grader and continuing through high school, she competed in what she refers to as fast stuff. "I always found myself on the 400- and 800-meter relays," Jennifer recalled. "I ran in college for the exercise of it."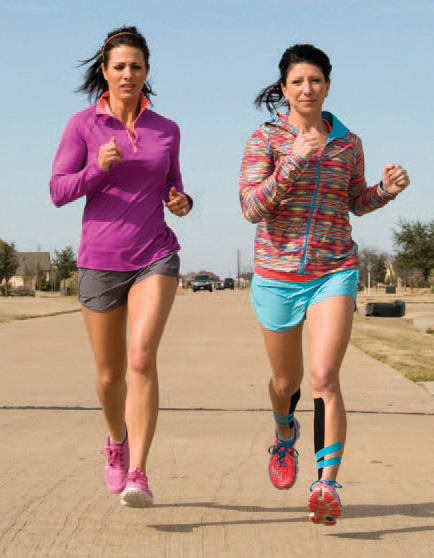 As an adult, things in life — marriage, family and career — took precedence. But 12 years ago, Jennifer once again found solace in putting on running shoes and taking to the road, this time as a distance runner. "My father-in-law, Don Pope, wanted to lose weight, so he asked if I'd be interested in running with him," she explained how the journey she's now on began. "Saturdays became our training days. We were an encouragement to one another."
Those weekend workouts with Don turned into half marathons, 8-mile turkey trots and local 5Ks for Jennifer. Training for her first big marathon, the White Rock Marathon held annually in early December in Dallas, began soon after her son, Chase, was born in 2003. Caroline Ford, one of Jennifer's friends expressed an interest in running a full marathon. "People talk about marathons," Jennifer admitted. "Caroline and I wanted to do more than talk, so we decided to get serious about training for White Rock." Just two short months prior to the marathon, Jennifer's mother passed away.
Many runners would have put their plans on hold, but Jennifer knew her mom would want her to continue on with her plans, and continue she did. "I remember running with Caroline the day after Mom died," Jennifer shared. "Caroline asked me how I was doing, and I calmly answered with, 'My mom passed away yesterday.'" Of course, Caroline was momentarily taken aback, but Jennifer knew running and putting one foot in front of the other during the final two months of training would bring the peace in heart, mind and spirit she desired. "Running became my therapy," she confessed. As the years came and went, Jennifer's weekends once again were spent competing in local 5Ks, half marathons and full marathons. In 2006, Jennifer ran the Fort Worth Marathon. Her visit to Cowtown earned her a spot in the Boston Marathon. After she crossed the finish line, her father-in-law told her he thought her time had qualified her.
"You have to earn a spot in Boston based mostly on your time and age," Jennifer explained. "I did qualify in 2008, and I ran the race in April 2009." Jennifer was healthy and without injuries when she ran in Boston. Since the day of the marathon is a holiday, runners, totaling well over 30,000, are treated like royalty. "I felt like a rock star," she confessed with a grin. "I ran by myself, but I didn't feel alone. It was so cool!" The crowd noise was so loud there was no need for her to turn her iPod on. "I wouldn't have been able to hear the music anyway," she laughed. The crowd noise gave Jennifer the confidence she needed to keep pounding the pavement toward the finish line. The excitement she felt was overwhelming. When she got to Heartbreak Hill, the marker that lets runners know they are more than halfway to their goal, Jennifer was feeling pretty good. "The cheers sounded like a rumble," she said. "They made my insides shake, and I couldn't control the smile on my face." When she saw her dad and her husband at mile 23, she knew she had this. "After the finish, they found me," she said. "My dad said he was proud of me. You're never too old to hear those words."
After getting back to the hotel, Jennifer was thinking seriously about returning to the half marathons, since training takes less time, and it's much easier on the mind and body. But Jon had other ideas for his wife. "He thought we should do the New York Marathon," she remembered. "I hadn't even changed clothes yet. I asked him, 'What part of we is running that marathon?'" Then Jennifer realized that it's a team effort. Jon is so supportive of Jennifer, and that showed as he stepped up to help with Chase's daily routine, so Jennifer could sign up and begin her training. Friends and family show Jennifer support through prayer and encouragement. The New York Marathon is a full marathon for which anyone can sign up. Runners are drawn on a lottery system prior to the race. The first two years Jennifer did not get in.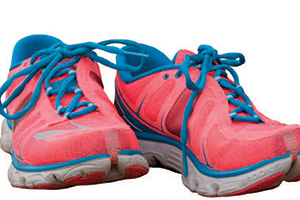 The third time proved to be the charm Jennifer needed. "I wanted to run New York before I turned 40. I was chosen the year I turned 38," she said. "I ended up taking advantage of the year-postponement rule. I had to decide to run injured with severe shin splints or wait another year, which meant I'd be 39. I decided to wait." As the 2012 race loomed in Jennifer's future, she and her running buddy, Katy Curtis, began to train together. Katy had never run a marathon and was ready to give it a try. The week of the race, Hurricane Sandy showed up and wreaked so much havoc that she and her cheering section ended up cancelling the trip. New York also cancelled the marathon because of Sandy. Instead, Jennifer ran the Fort Worth Marathon with Katy, which in the end was a true blessing. "God had other plans for me," she confessed. Jennifer set her sights on the 2013 New York Marathon. Training once again brought challenges. She found her once-healed shin splints hurting again, and she was 40.
By mile 23 of the marathon, Jennifer was in a great deal of pain and dehydrated to the point of needing to walk some in order to finish. She completed the race only because of the encouragement of her cheering section. But she knew in her heart she could have had a better time. "My doctor said it was never about the time or running the race before I turned 40," she said. "It was about getting through the injury and circumstances that kept getting in the way of running in New York." What has Jennifer learned from all this running? Running is part of who she is as a person. Running is something she will continue to do as long as she can. "I've also learned you're never too old to begin something new," she said. "You're never too old to pass on the encouragement you've been given. And you're never too old to hear your loved ones say they are proud of you."
Written by Sandra Strong.