DUNCANVILLE, TX — The New Testament parable of the Good Samaritan addresses the question: "Who is my neighbor?" The parable followed a summation of the Old Testament law as loving God with all your heart, soul, strength and mind and loving your neighbor as yourself. The question was most likely directed at narrowing the field to a manageable few. Jesus answered with one of the most recognized biblical stories about a man who was beaten, robbed and left in need. Two men had passed the injured man unwilling to help him, but a third not only rendered immediate aid but left him with an innkeeper and paid for his care. Curiously, the question Jesus poses in response did not deal with who the neighbor was, but who of the three men who encountered the need was the neighbor, forever linking neighborliness with service.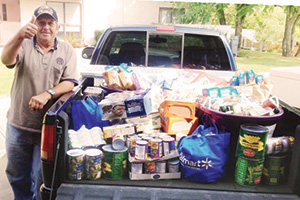 This concept is well-embraced by the Rev. Ginger Hertenstein, her minister of music, Andrew Dittman, and many in their congregation at First Presbyterian Church Duncanville. They are not exclusive about meeting the needs of those in their community at all. In fact, the purpose of their Fall Festival, scheduled for October 26, is to raise money to support Duncanville Outreach, a group that has been in the neighbor business for 25 years this November. "We want to present God's opinion of taking care of the poor and those who are alone. Our church is known for using music and storytelling to enliven the Word of God, giving it a current context," Ginger explained. "God really has a lot to say about providing for foreigners, the poor, needy and lonely around us. We want the Fall Festival to reveal God's heart for people and encourage the community to work together. Nothing gathers a crowd and crosses ethnic barriers more than music, which naturally draws, invites and welcomes people."
Featured in the Fall Festival are storytellers, including Toni Simmons and a couple from the congregation, who have ministered in India and the Pacific Islands and train people in the art of storytelling. Also slated is music presented by the church choir along with local school choirs, games and activities — all designed to reveal the needs, present a solution and encourage all present to join in meeting community needs by donating and volunteering. "We hope to have a lot of vendors, civic organizations, business and community leaders and a blood drive."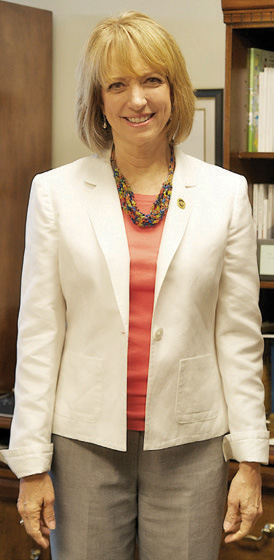 This year, they are focusing less on themselves and more on service by moving the festival from the church to Armstrong Park. Andrew told of how infectious the outreach vision has become under Ginger's passionate leadership. "We want to provide a fun environment in which to invite others to work together to serve our community," Andrew shared. Duncanville already has people reaching out and being neighbors to their neighbors — groups like the Lions Club, the Rotary Club, Duncanville Outreach and Project Duncanville, among others. But this year's goal is to invite even others to catch the vision and work together even more so. While they hope for monetary donations, canned goods are also welcome to stock the food pantry.
The Fall Festival is not the only event where First Presbyterian merges music and storytelling to present truths from the Bible. Ginger and Andrew meet together every week to choose music that will best promote the sermons Ginger is planning. "No style is off limits," Andrew remarked. "We have used 500-year old pieces, as well as original arrangements and everything in between." Since Andrew's arrival as music minister a little over three years ago, he has arranged some 100 pieces, both choral and instrumental. For example, when Ginger preached a series on the Beatitudes, they incorporated a piece called "Blessing on the Mountain" written by Marty Goetz, a messianic Jew, who has worked with stars such as Barbara Streisand, as well as a spiritual written by Johnny Cash, and sung by many famous musicians, called "God's Gonna Cut You Down" also known as "Run On." Andrew added, "Spirituals go really well with Scriptures."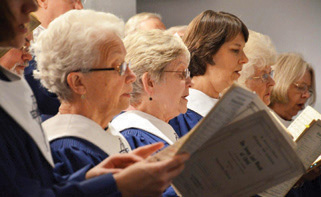 One of the most challenging sermons to illustrate musically was one about King Saul's tragic downfall. "We found an instrumental piece by Ernest Bloch, a Jewish composer." "When I came to check out the opening for a pastor at this church, I was very drawn by the music. Steve Bayless was the music minister at the "The best partof this ministry is knowing wehave helped afamily in need." time," Ginger recalled. Steve is still a member and a vital part of their music ministry, since he is a professional freelance musician, whose orchestra has backed up many famous performers, playing at Texas Stadium, the Dallas Symphony and for the topping out of the Winspear Opera House. Ginger loves her congregation and appreciates their receptivity to her merging of storytelling and music with the Word of God. "Instead of just reading the Scriptures, we have members of the congregation tell the Scriptures like a story, and sometimes, we dramatize the passage of Scripture."
Last year's Fall Festival centered on Reformation Day and All Saints' Day. "We told the stories of historical 'saints' like Martin Luther and St. Patrick, a modern-day Sudanese believer named Ngalamu, who died in 1992, as well as St. Paul and St. Stephen of biblical fame. Throughout the summer we studied creation stories, culminating in the Fall Festival with spirituals and featured Kathy Culmer, a storyteller from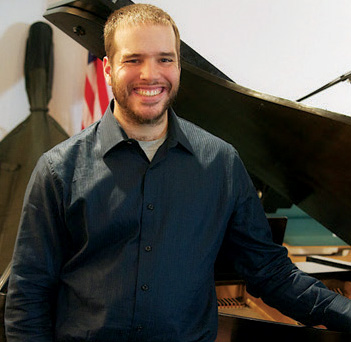 Houston," Andrew related. Anita Davis, executive director of Duncanville Outreach, is excited about the Fall Festival. "When I retired from 30 years with Southwestern Bell Yellow Pages, in 2000, I found I didn't like sitting around my house doing nothing. So I began volunteering here in February 2001. By summer, I was the assistant director. The best part of this ministry is knowing we have helped a family in need," Anita remarked.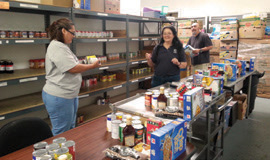 And help they do: monthly, they provided between 450-500 cards and one-time prescriptions at Ben Franklin Apothecary. "At Thanksgiving and Christmas, we make up food boxes and gather toys for children up to 10 years. This year, we are extending our efforts to help our seniors in the community, especially those reluctant to let their needs be known," Anita remarked. The Fall Festival offers a chance for lots of people to join Duncanville Outreach to fulfill their motto of people reaching out to people.
Written by Beverly Shay.