ENNIS, TX —  Although Cassie Ortiz is busier than ever this year as the director of the Ennis Lionettes, she is having the time of her life. "The Lionettes are celebrating their 25th anniversary," Cassie explained, with excitement evident in her voice. "I've been out of high school for 10 years, and this year's squad has my first group of graduating senior Lionettes." Cassie has come full circle in the three years she has been the Lionettes' director. She admits there have been several bittersweet moments so far with all the milestones, but Cassie loves seeing her vision come to life. "The restructuring of the squad began during my first year," she stated. "It's been a good thing." Cassie loves being able to build confidence in her girls and the team. Seeing those results in her girls brings a smile of great pride to her face.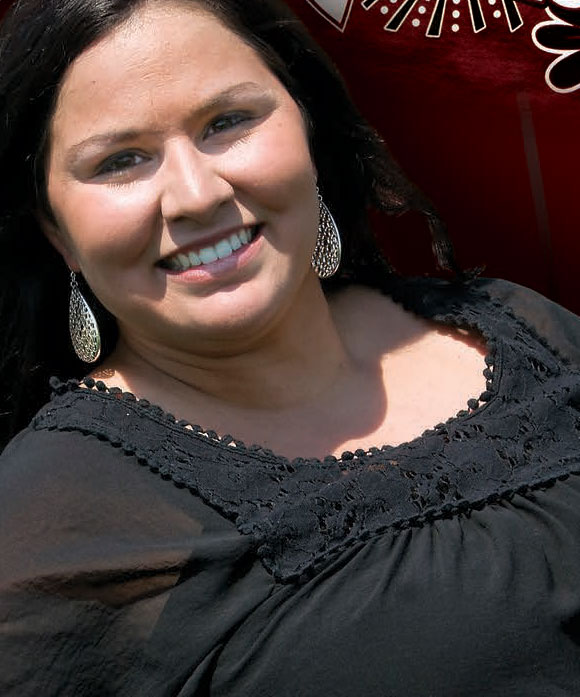 "The Ennis Lionettes are my biggest priority. It's all about the team!" Coming to the squad as the new director at the end of the 2009-2010 school year wasn't easy for Cassie, or for those who had already made the Ennis Lionettes squad for the following year. "She came at the end of my freshman year, and she wanted us to call her Ms. Ortiz," said Melany Rejcek, senior captain for the anniversary team. "She wanted us to say, 'Yes, Ma'am' and 'No, Ma'am.'" As Melany looks back on the past three years, she realizes all Cassie wanted was to teach, not only her, but the whole squad, the importance of respect and responsibility. "The rules and guidelines Ms. Ortiz put in place when she first started as the director have made me the person I am today," Melany admitted. "I'm a strong leader because Ms. Ortiz is a strong leader. I'm dedicated because she is dedicated. It means a lot to me to be trusted to lead the team in a positive, respectful manner." Cassie also experienced a change in directors during her years on the Waxahachie High School Cherokee Charmers drill team. "We changed directors four or five times within three years," Cassie explained, "and when I was Captain my senior year, there were three changes in one year. So when I got to Ennis High School (EHS), I knew exactly what the girls on the squad were thinking and feeling." In past years, to be a Lionette meant you also had to be a member of the award-winning EHS marching band. Restructuring brought this guideline to an end, opening the door for more students to be involved in dance. "The restructuring change opened up the doors for so many girls," Cassie said. "When I got to EHS, there were 18 Lionettes. This year's anniversary team includes 37 members, who are divided into smaller squads within the team. The girls are busier than ever." Change, although difficult in the beginning stages, isn't always a bad thing.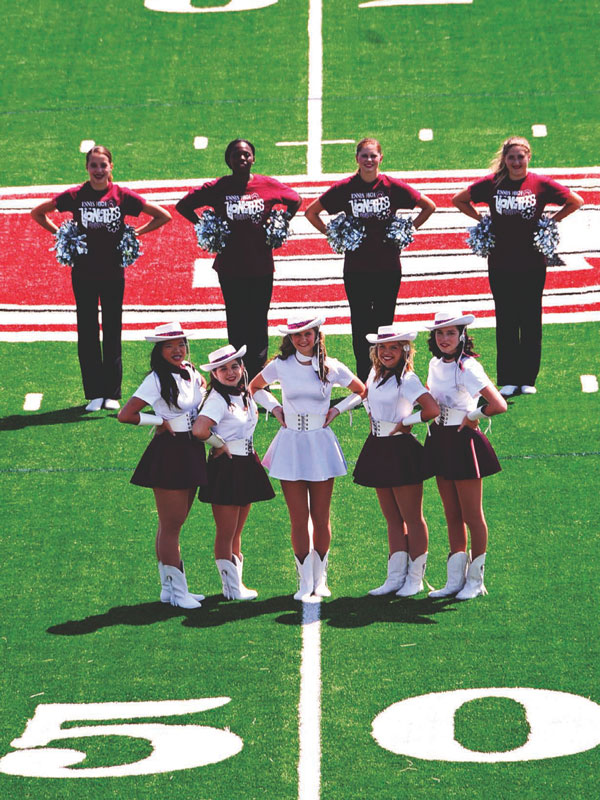 The Lionettes and EHS band have learned to work well together. "Although we have separated our groups, you are still able to be a part of both organizations," Melany, previously a band member, said. "We have ladies who both dance and play an instrument or are part of the bands' flag crew." "We all work together very well," Cassie added. "It's a win-win for both groups." Being a Lionette doesn't come easy. It takes a strong work ethic, dedication and determination. Tryout week always falls in April. The team chosen during this week is the group of girls who will perform throughout the coming year. "The girls learn splits, jumps, kicks, basic steps and kick techniques during tryout week," Melany explained. "They have to put what they learn during this week to the test as they try out for the Lionettes squad on Saturday." By the end of the week, the girls trying out have worked harder than they dreamed, but they come to the final day with high expectations and a strong desire to represent EHS. Officers not only plan and choreograph the tryout dance routine; they also serve as the teachers for the weeklong event. "Our goal is to help those struggling to make them successful Lionettes — to lead by example," Melany emphasized.
"It's all about finding their potential and building on that." Saturday is broken into two half-days that include line tryouts and officer tryouts. Incoming freshmen, sophomores and juniors must try out and be judged to earn a coveted spot on the line. Three-year veteran members who want to be on the line, as a senior, don't have to try out. The position of officer is offered to juniors and seniors only, and anyone who holds an officer position like Melany, has to go through the rigors of trying out and being judged by three outside judges whom Cassie secures, as well as votes from the team. Ennis Lionettes fall under the guidelines set by the University Interscholastic League. "If they don't pass, they don't perform," Cassie said. "One failing grade affects the whole team." Other sports offer a substitute when a team member is absent. That is definitely not the case with the Ennis Lionettes. Routines are not made for individuals. Instead, they are designed for the team. "The entire team has to know the routines from all angles, start to finish," Melany said. "When someone is out, we are able to modify the dance routines to allow for a missing team member. You can't have routines that only work for one.
They have to work for the team as a whole." The Ennis Lionettes have seen many changes in the past 25 years. Uniforms have changed several times, with the newest ones making their debut last football season. And once again, the drill team has returned to its traditional roots. The squad performs outside the football field and basketball court now more than ever before. But, the winning spirit, which began on the first Ennis Lionettes team with Melany's aunt, the late Janet Rejcek Roach, remains the same. While at camp this past summer, the team won a total of eight awards. "We're good," Melany beamed, as Cassie smiled in agreement. "We're really good!" Although the commitment to being a successful Lionette has its long-term rewards, the success doesn't come easy. Practices are twice a day. Grades must be kept to a certain level. About 25 dances are mastered throughout the year, as well as several small dances that are performed in the stands before and after halftime. Their time off is minimal. "The long hours and hard work have been worth it, "Melany confessed. "I've learned the importance of respect, responsibility and teamwork. These are all things that will benefit me in adulthood."
Written by Sandra Strong.