CORSICANA, TX — Billy Sr. and Louise Tallant's love story started in Corsicana during the summer of 1950. Billy said he remembers it like it was yesterday. "A friend and I rode over to Corsicana High School one day. He went around one corner, and I went around another. That was the first time I ever saw Louise," he said.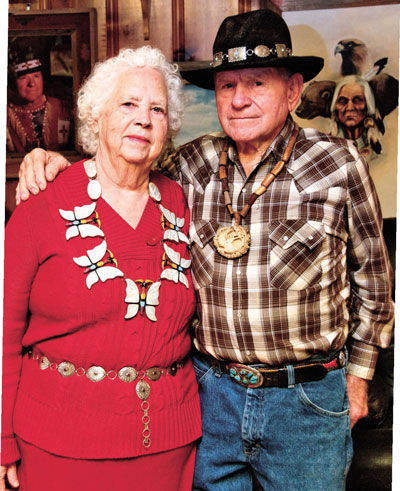 It wasn't love at first sight, however. "I was so shy I wouldn't go anywhere with him, but he persisted and talked me into a date," Louise laughed. "He understood me and got me out of my shyness. He's so friendly; he puts everyone at ease." The couple dated for two years and, ultimately, married in the Corsicana home of their preacher on September 26, 1952.
Born near Arkadelphia, Arkansas, Louise and her family had moved to the Corsicana area, where she graduated from Corsicana High School and went to work for Collin Street Bakery as a bookkeeper. "I worked there about five years then went to State National Bank where I stayed for 10 years," she remembered. "Around that time, I decided I wanted to be a teacher, so I drove back and forth to Commerce for four years to get my teaching degree. Then I attended Stephen F. Austin College and got my master's degree. After graduating, I started teaching in Dawson ISD." Louise taught fifth grade at Dawson, until retiring recently. Billy Sr. is a native of Navarro County with a life journey that has encompassed a wide variety of careers and interests. Known as "The Indian Trader," he is a natural artist and gifted storyteller with a national reputation as a carver and collector of Indian artifacts. His vast collection and artistic creations, many of them containing detailed images sculpted from rock and bone and embedded with turquoise, line shelves in most of  the rooms of his cozy country home, as well as several buildings on his property, which is located about 10 miles southwest of Corsicana.
Shortly after the couple married, they decided to leave all that was familiar to them and move to California. Billy recounted how the decision to take his new bride out west came about. "After we were married, my cousin asked us to go to California with him back in 1952, so we piled into a 1949 Packard and headed west. We settled near the ocean in Venice, California. It was beautiful. I got a job at North American Jet Aviation, where I ran a big aluminum press," he remembered.
"It didn't take long for us to start missing Texas. Since we didn't have a car out there, we bought a 1940 Chevrolet for $50 and drove back home." After returning to Corsicana, Billy worked in a furniture store, a hat factory and an oil company before going into business for himself as a self-taught welder.
The couple eventually had three sons and a daughter and settled down in Pursley. Their daughter, Mary, and son, Billy Jr., who teaches in Corsicana ISD, followed in their mother's teaching career footsteps.
This year the Tallants will celebrate their 60th wedding anniversary, an accomplishment they say any married couple can expect to achieve if they just follow certain standards. With recent statistics showing that more than 40 percent of American marriages end in divorce, engaged couples and newlyweds have definite reasons to be concerned. This relatively high failure rate has been attributed to a wide variety of causes: from poor communication habits, financial problems and lack of marriage commitment to dramatic changes in priorities. Last but not least, the one most glamorized in movies and on TV is infidelity. But the good news is that all of these causes may be minimized or avoided altogether if couples decide at the very beginning of a marriage that they are going to set some basic standards for each person to follow to insure they keep their love and commitment alive.
"Just behave yourself," Billy Sr., who is 78, instructed as he offered his opinions on how they have made their marriage work for such a long time. "Once you say 'I do,' don't honky tonk or drink too much, because anytime a woman marries someone she met in a beer joint, they are going to have trouble."
Louise, 76, agreed and added her own advice. "We waited five years before we had our kids, and that made a big difference. We got on our feet and got to know each other before we started a family."
When they met, Billy Sr. was Baptist and Louise was a member of the Church of Christ. He eventually joined her church. They made it a point to go to church every Sunday, a practice they've steadfastly maintained. Billy stressed the importance of reading and studying the Bible in keeping a family together. "When you read the Bible, don't skip any parts, and raise your kids to do the same," he said.
For her part, Louise is positive that sharing the same religious beliefs was extremely important for them and the success of their marriage. "I wouldn't have married him if he didn't go to church," she said.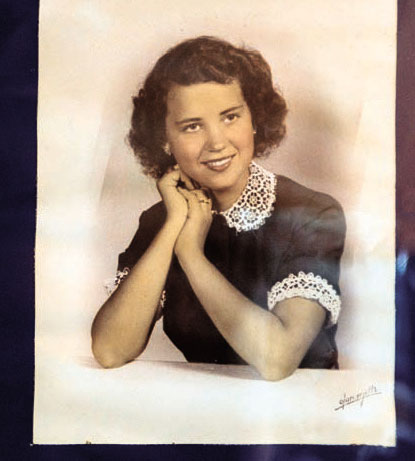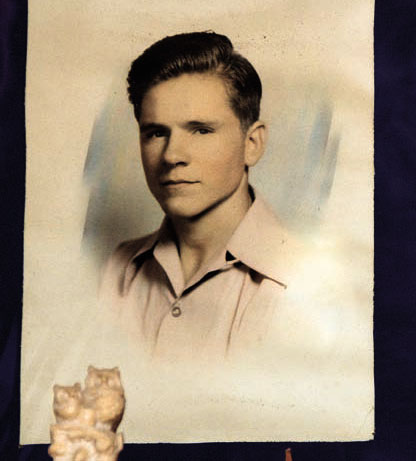 Louise continued by adding, "When Billy gets upset, I just leave him alone until he gets over it, and he always gets over it pretty fast. We make it a point to never go to bed angry at each other. We always settle our problems before we turn out the light."
Billy nodded his head in agreement. "It takes two to tango, so we just use common sense and settle any problem we are dealing with right away. We try to never let the sun go down on our anger. Over the years, we've learned how the other thinks and reacts, and I've never found anything wrong with being married, either."
Most of all, the couple is unanimous in giving credit to their friends for helping them make their life together a success. "We wouldn't be where we are today without the good friends we have here in Texas and Louisiana. We can't thank them enough for being there for us all these years," Billy Sr. said.
When the Tallants look back at nearly 60 years of love and companionship, they agreed on one more thing, something that visibly surprised them when they realized how true it was. What they have had all these years has been so great and has passed so fast … like the blink of
an eye.
Written by Rick Herron.