BURLESON, TX — Phillip Baker played six-string and electric guitar as a teenager. It was in the early '80s and, not surprisingly, he and his friends lived only to play rock 'n' roll. "We practiced in the corner of
my garage every night and, around 10:00 p.m., my dad would come in to tell us the neighbors were complaining, and it was time to stop. Of course, we lived in the country and the only neighbors were chickens," he smiled. "We called ourselves the Mean Mistreaters, wore long hair, makeup and tied bandanas on our legs. Our band never played a show or performed for an audience, Phillip grew up but we looked really good in that garage."
Phillip grew up listening to his dad play 12-bar blues, gospel and country music on a prized 1956 Silvertone guitar. "He started teaching me to play when I was about 11 years old," Phillip said. "My dad was a teacher at Mansfield High School, and he eventually signed me up to take lessons from the music director."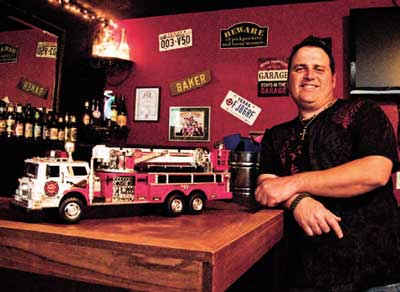 After high school, Phillip enrolled at Tarrant County Junior College and joined the jazz band. "I didn't know any jazz chords," he said, "so I had to learn them. One day I got the chance to jam out with a bunch of guys in the school union. It was my first time to play in front of people, and suddenly I wasn't just a guy who played chords."
Life for most young men in their 20s is about opportunity and discovery. "I had been volunteering for the Rendon and Burleson fire departments since I was 18," Phillip said, "so I decided to become a fireman in 1991. I was married in 1992, and when we began to have a family, I put the guitar down."
Phillip joined the Mansfield Fire Department and the Fire Safety Clown program. "Safety clowns travel all over Texas teaching fire education in elementary schools," he said. "I think we've reached about 450,000 kids." To children, Phillip is known as "Res-Q the Clown," and while he has a lot of fun "clowning" around, he and the three other Mansfield Safety Clowns are extremely dedicated to their mission.
Firefighters work long, 24-hour shifts alternating with 48 hours off. They are much like a family during their stays at the station, and music is often a way to occupy and enjoy their time. When his firefighting career began, Phillip had imagined his music days were gone, yet destiny clearly had other plans. "I started playing my guitar again with a friend at the station, and it wasn't long before we met a couple of musicians and decided to form a band. We needed someone to play bass," he explained, "so I got an electric bass and began to teach myself to play."
After practicing only a couple of songs, the group concluded their sound was so good they needed to find a real gig. They adopted the name "281 South," landed a job and took the leap. "I was still learning to play bass," Phillip laughed, "and had to move page through page of each song." That was five years ago and, today, 281 South is a rising band in the Texas music scene.
"We play a blend of Texas country, Southern rock and blues," he explained, "and that makes us a Texas Red Dirt band." Phillip plays bass and Jimmy Sliger is lead vocalist and rhythm guitarist. "Wyatt Norman sings backup and plays lead guitar," he added. "Tobie Tatum is on drums and Mason Mathews is our full-time sound man. We're a tight- knit group. Tobie, Mason and I live in Burleson. The whole band travels and plays well together."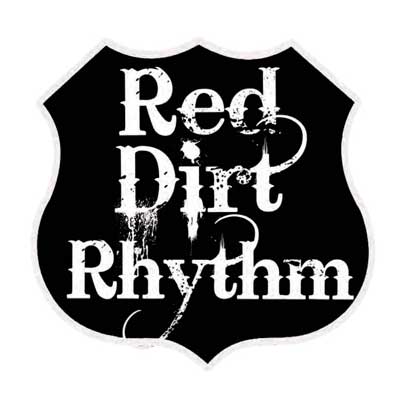 Red Dirt music can be a little tough to define since no specific sound can be attributed to all Red Dirt bands. The sound originated in Oklahoma somewhere in the '80s and, as it spread to Texas, a version known as Texas Red Dirt evolved. "Red Dirt is a lot of old and new Oklahoma and Texas music with some rock 'n' roll, country, folk, western swing and blues," Phillip explained. "It's about honoring the old, mixing in some new and adding your own spin. For example, if you take Texas swing, add a bit of rock 'n' roll, throw in a little Stevie Ray Vaughan, Stoney LaRue and Cross Canadian Ragweed, that's Texas Red Dirt. It's music with an attitude."
Working at the fire station, traveling with the safety clowns, playing in the band and spending time with his kids is a real juggling act for Phillip. His marriage did not survive the struggle, yet his commitments to children, career and music remain strong. "I love spending time with my kids. I have been a fireman since volunteering at 18 and have loved music since I can remember. Overall, I'm very lucky." The new tattoo on his arm, with ink barely dry, symbolizes his love for music, a daughter who died at birth and his five surviving children. "I also included a stargazer lily," he said, "to represent my fiance?e, Laura, and her three children."
Laura handles the band promotions and artist development. "This is not an easy business," Phillip explained. "There are lots of bands, and the business is all about profit. It's important to network and develop relationships. The good news is once you're in with the Texas music business, you're in. Many commitments are done on a handshake."
It's safe to say that 281 South has earned a place in the Texas music scene. The band has opened for established artists like Stoney LaRue, Reckless Kelly, Mickey and the Motorcars, Ryan Turner, Mark McKinney and Tommy Alverson. Their first studio album, Third Time's a Charm, was produced by Hat Creek Records in 2008 and their single "Coming Home Tonight" played on radio stations in Texas and Oklahoma and was featured by the group on Fox 4's Good Day Texas. Their new single, "Oilfield Outlaw," has just been released to great response. "We're known for high octane shows," Phillip said. "We usually dress in pearl snap or tee shirts, jeans and boots, and there's a whole lot of energy when we're on stage."
Phillip and Laura plan to marry this June, and are looking forward to sharing time with family and their two cats, Ragweed and Zoey. "I want to be a firefighter for as long as I can," Phillip said. "And at some point, when and if I retire, I would love to be in one of those big buses, traveling around from concert to concert, playing my Texas Red Dirt music."
Written by Carolyn Wills