CEDAR HILL, TX — Awareness is the top goal for Friends of Tri-City Animal Shelter. The group, founded in June 2007, takes caring for local pets to a new level and now hopes to put the shelter at the top doing at the shelter. Now we just need more people to think of us when they decide to adopt a pet," Barbara Detmore, president of the Friends group said.


The organization, Friends of Tri- City Animal Shelter, was charged with assisting the local pet facility owned jointly by the cities of Cedar Hill, DeSoto and Duncanville. The board of eight to 10 volunteers started with no money and no real direction. "I was already a shelter volunteer and became president of the board when the Friends officially incorporated as a nonprofit. We started with no money and decided to put out donation jars around communities the shelter served," Barbara explained.
While that brought in some money, the Friends' first gala event garnered big bucks in September 2009. "We expected to maybe bring in about $5,000. I could have cried when I read the total was $15,000," Dr. Donna Fuller, Friends' board member and local veterinarian, said. "It's just a casual gathering geared toward pet lovers — where you eat, socialize and spend some money on good  things to help animals. I think that is what made it wildly successful."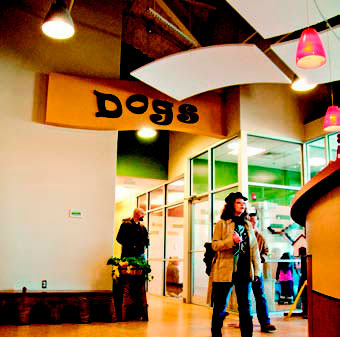 Dollars raised by Friends go toward animal care beyond what is funded by the sponsor cities each year, and the group managed to raise another $14,000 through its laid-back gala in the fall of 2010. This year's event is set for September 11. "It is always fun to work with the dedicated people in Friends to prepare the gala, and to see it all come together for the best interest of the shelter and its animals is just incredible," said Amy Stirman, director of fundraising for Friends. The group also hosts Smooches for Pooches wine and beer tasting and an annual garage sale benefiting the shelter.
The shelter opened in 1996 as a joint effort of its three host cities, which had meager animal facilities of their own. By joining forces, a larger, more modern shelter was born. In 2009, Tri-City was completely renovated and, today, houses an average of 160 dogs, cats and other animals at any given time. "When I first came to Duncanville, the shelter was a sad little trailer, as were the other cities' shelters. Now we've got this beautiful building — because the cities came together. I was amazed things could go so smoothly between the three entities, but they really made it happen," Donna said.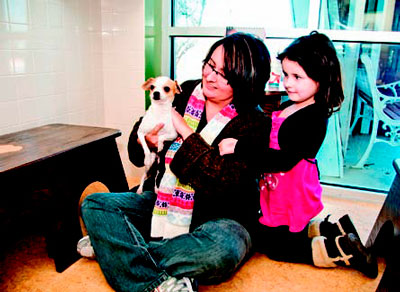 Amy's job with the city of Duncanville inspired her to be part of the Friends' board. "I grew up in Duncanville, so I was familiar with the shelter, but when I started working for the city, I really realized what the shelter was all about," she said. "As a kid, when I saw an injured animal I would cry knowing it was hurt.
I've always loved animals, so helping the shelter has been a natural fit."
Being owner of Pet Medical Center, Donna, too, was a logical choice for the Friends' board. "I've practiced in Duncanville for 30 years and was always looking for a way to give back. Nothing I have been involved in is as close to my heart as this. I really enjoy stopping by the shelter and giving advice on animals whenever I can," Donna said.
As a retired executive secretary, Barbara is described as the glue holding the Friends' board together. "Animals can't do a thing for themselves, and moving them through the shelter requires our help," Barbara said. "I have the time to sit down and make calls, handle paperwork, send e-mails. Each board member brings different strengths, and I'm just really honored to bring them all together."
To raise awareness, the Friends organization hosts Second Saturday adoptions each month. They also subsidize food and veterinary care for animals fostered at local vet clinics and Camp Bow Wow, a dog day/night camp, where they are available for adoption. "It's another way to show more people pets available through the shelter and, most importantly, to get more animals in front of the public to help them find a home." Barbara said, noting that animals housed at Pet Medical Center and Camp Bow Wow have, thus far, always been adopted. "The program has been very successful — these animals never come back to the shelter."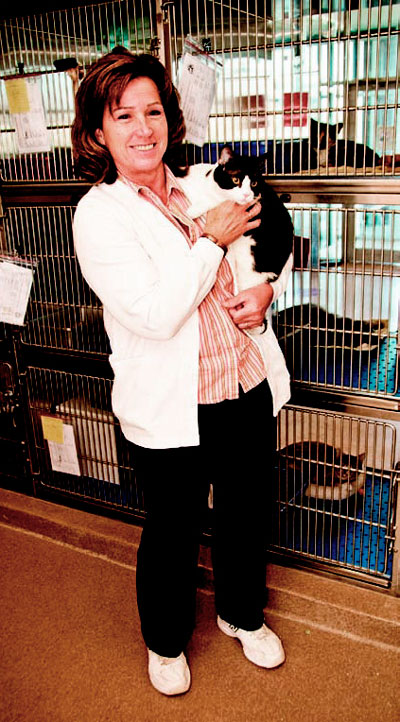 Amy encouraged anyone considering pet adoption to think of the shelter first. "I was amazed at the number of dogs and cats that come through the shelter — some never get a chance to go to a good home. Many animals spend a much longer time at the shelter than you might expect, when staffers think there is still a good chance of adopting them out," she said. "I'm glad to see the rescue groups come in to save some of these animals and give them a second chance at finding a home. I encourage everyone looking for a pet to do the same through our incredible shelter."
People can adopt pets for a nominal fee, after visiting all the animals at the site to ensure a good personality fit. Those not needing a pet, but still interested in helping, can become a member of Friends for $25 per year. "Along with our continued assistance toward animal care, awareness is our primary goal. We are raising lots of money and doing many good things, but people still don't know about us or the shelter," Barbara said. "I am available to visit clubs or organizations to let more people know about us."
One such visit resulted in a $500 grant from Cedar Hill Rotary Club, a pleasant surprise for Barbara. "And this year, they decided to give us another grant!" she said.
Enthusiastic about every penny, the Friends of Tri-City Animal Shelter ultimately just want what is best for the animals. "Eventually, an on-site shelter veterinarian would be a dream come true," Donna said.
Until then, they will do whatever else possible to help the shelter. "If you've never been there, go to the shelter and see what it's all about. You will fall in love with the animals and the kindhearted staff," Barbara said. "Remember the shelter when you want a pet. And tell your friends to remember it, too!"
Written by Angel Morris