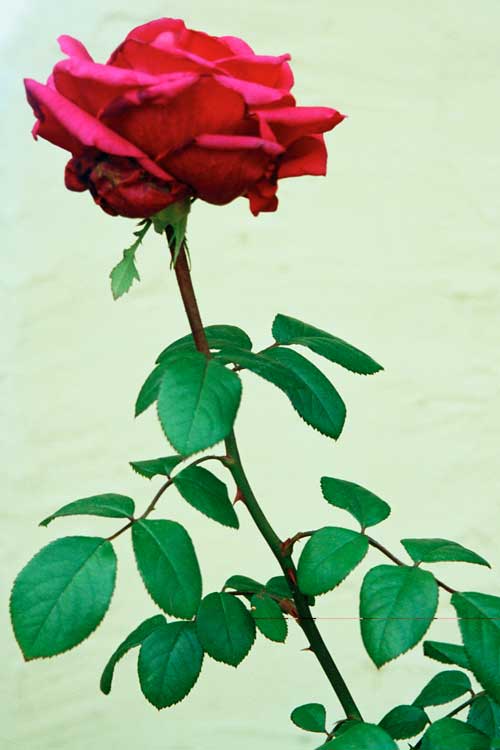 Think of Valentine's Day, and getting roses for a special friend comes to mind. Roses are a sentimental favorite as well as a beautiful flower. A garden full of roses is truly a thing of beauty. You can have a rose garden that will grow, bloom and possibly outlive you, if you plan a bit and do the proper preparation. Ninety-nine percent of roses adore full sun, so when planning, look for a well-drained, sunny spot away from walls and fences. If the spot is not as well-drained as you would like, build it up. Compost and expanded shale will help, as will a soil test if you have not had one on the bed area in a while.
EarthKind roses have been tested all over the nation and found to be sturdy, as well as beautiful. Knock Out, one of the first EarthKind roses, has been cultivated to include pink, yellow, rainbow and blushing white varieties. Plan your color scheme and look around. Hybrids can be great roses, but they usually bloom only once a year whereas EarthKind roses bloom all season. An attractive bed could include Sea Foam roses crawling over the edges and then a bed built with varying sizes and colors. With the white edging, an apricot yellow small shrub like Perled'Or or a lilac pink one like Caldwell Pink would begin to show off the multi-color beauty. Depending on
the size of the bed, medium and large roses of many colors can be added. They all require sun, careful watering and mulching.
Turn your lawn sprinklers away or off, and go to drip- or hand-watering for this bed. EarthKind roses can be found at local nurseries. Buy small and leave extra room between plants for the air to get through after they mature. Damp leaves and poor air circulation are the primary causes of black spot and other rose diseases. Any roses already in your beds should be cut back now. Any canes that cross should be evaluated and one of them cut severely. My two
roses that struggle in the shade are cut back to 6-inch canes and come on like gangbusters until the trees leaf out! For a brochure on EarthKind roses and hints for
growing, call the AgriLife office at (972) 825-5175.
Written by Nancy Fenton,  Master Gardener