WEATHERFORD, TX — Dr. Deborah Cron approaches her day with the energy of a 6-year-old, or more accurately, a classroom of 6-year-olds. "I left the house this morning at 5:30," she smiled, "for a 7:00 a.m. meeting in Dallas and was back in Weatherford in time for a meeting with our school principals." After 40 years as an educator, Weatherford Independent School District's (WISD) superintendent shows no signs of slowing down and only the strongest motivation to make a difference in the lives of children and the community she serves.
"It's important to look at the needs of our children, understand how to fulfill those needs and examine our progress," Deborah said. "Our school district has adopted a program based on the Baldridge Criteria for Performance Excellence, which is a comprehensive plan toward continuous improvement across an organization." She also participates in the Quality Texas Foundation, which helps Texas businesses and associations improve performance. "I have been asked to serve on the Quality Texas Foundation board, and I am thrilled to be part of such an important organization." The Baldridge program encourages a focus on quality and improvement. "It is easy to get caught up in the blowin' and goin' of everyday tasks," Deborah explained, "and this data-driven study enables us to monitor our performance. We have scorecards and 'secret shoppers' who regularly measure our attitudes, service and appearance so we can get better. Recently, we learned that we have become so busy we are forgetting to smile, and we are working on that!"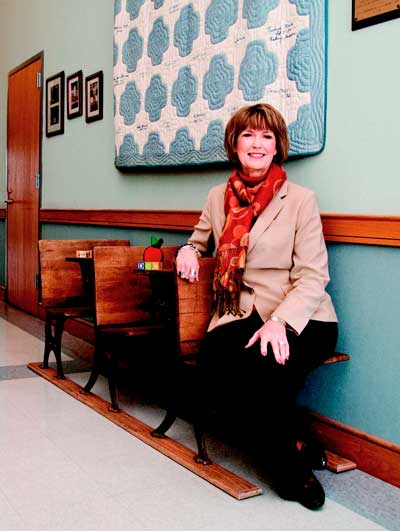 According to Deborah, the biggest issue facing education in Texas is a potential shortfall of $25 billion in state funding over the next two years. "We are blessed because our community has approved a shift in tax money toward maintenance," she said. "We're well within our capacity for serving students, but have a need to maintain our facilities. This forward thinking has helped to ease concerns."
The newest challenge for Texas schools, according to Deborah, will arrive this fall in the form of a new accountability system. The State of Texas Assessments of Academic Readiness (STAAR) is significantly more rigorous than previous tests and will measure a child's performance, as well as academic growth. "This is not a bad thing," Deborah explained, "but it is a challenge. We want every child to be successful, and transferring to a new system will involve a lot of planning and training."
Deborah sees her relationships to the school principals as central to her job. "Every six weeks I visit schools, talk with each principal and visit classrooms. This allows me to stay in touch with the most important thing we do, which is to teach."
Deborah was born in Hamlin, Texas, just outside of Abilene. Her family eventually settled in Garland, which became her home from the fourth grade through high school and, ultimately, through a 29-year career with the Garland Independent School District. "I graduated from the University of North Texas in Denton, and taught
high school English in Garland for nine years," she said. "I loved teaching and thought I would do it forever. Back then, administration was focused mostly on discipline, and I didn't see anything interesting about that."
While it may have seemed her path was decided, and she would forever be a teacher, Deborah was destined to move beyond the classroom. Her abilities and commitment led her through a series of accomplishments, connections and opportunities. She earned a master's degree, and then a doctorate degree. With each step in her career, she also acquired the necessary accreditations. After teaching in Garland for nine years, she became an instructional administrator and an assistant principal. Then, for three years, she served as the Garland ISD director of communications, and ultimately, the assistant superintendent for curriculum and instruction. "That was my dream job for 15 years," she said, "and although I was encouraged to apply toward becoming a superintendent, I loved being involved with the classroom and felt it suited my skill set."
Once more, though, destiny prevailed. By the time Weatherford announced an opening for a new superintendent, Deborah was ready. Her parents had retired and moved to Mineral Wells. By taking a position in Parker County, she would be closer to them, and importantly, she was qualified and ready for the new challenge. "Weatherford has been a blessing to me," she said. "We have a strong board and a caring staff, and I love being part of the team." Coming from a much larger district, she was quickly impressed by how supportive the Weatherford community is. "Garland has multiple high schools and over 60 school principals," she explained. "We are a one- high-school town with seven elementary schools, two middle schools and one ninth-grade center. With 11 principals, we can sit around a table and talk."
Deborah and her husband, Bill, made the decision to move to Weatherford in 2001, knowing that his position at Southern Methodist University in Dallas would involve a long commute. "The superintendent is required to live in the school district," Deborah explained, "so we purchased a home in Lake Weatherford." Thankfully, Bill's commute lasted only one semester before he was asked to join the Neely School of Business at Texas Christian University in Fort Worth as the associate dean for graduate programs.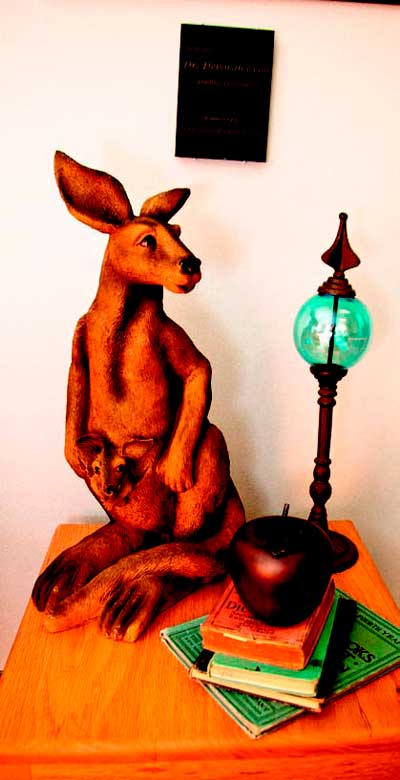 Deborah and Bill have parented three children, all of whom are now educators. "Our son, Christopher, is an English teacher in Switzerland," she said. "He and his wife wanted to teach and see the world. So far, they've taught in schools in Portugal, Morocco and Switzerland. Our grandson is 20 months old and he was born in Morocco." Deborah and Bill's daughters are also teachers. "Jennifer is a health teacher and head volleyball coach at Plano Senior High School, and Jessica is an assistant principal in Aledo." The couple has three grandchildren. While Switzerland is a little far to visit that one, the other two often spend weekends with the Crons.
"I am so fortunate," Deborah said, "to work in a job that I love, to live in an active community like Weatherford and to be part of such a great family." When she is not at work or spending time with a grandchild, Deborah loves to garden; meet with her Mahjongg group and book club; play with their 10-month-old Bichon Frise, Baxter; watch hummingbirds in the spring; and work out with Bill three mornings a week. "It isn't that I like to exercise," she smiled, "but it is something we have done together for 10 years. We work with a trainer at a gym. We start the mornings together, and it sets up the day!"
Written by Carolyn Wills