Established in 1998, Blue Line Design Co. has been in business 20-plus years. Matt Edwards acquired ownership from his mentor and friend in January 2016. "Although I did not choose the location, I wouldn't change it for the world. Ellis County has an abundance of land, friendly people, a growing economy and great schools," Matt said.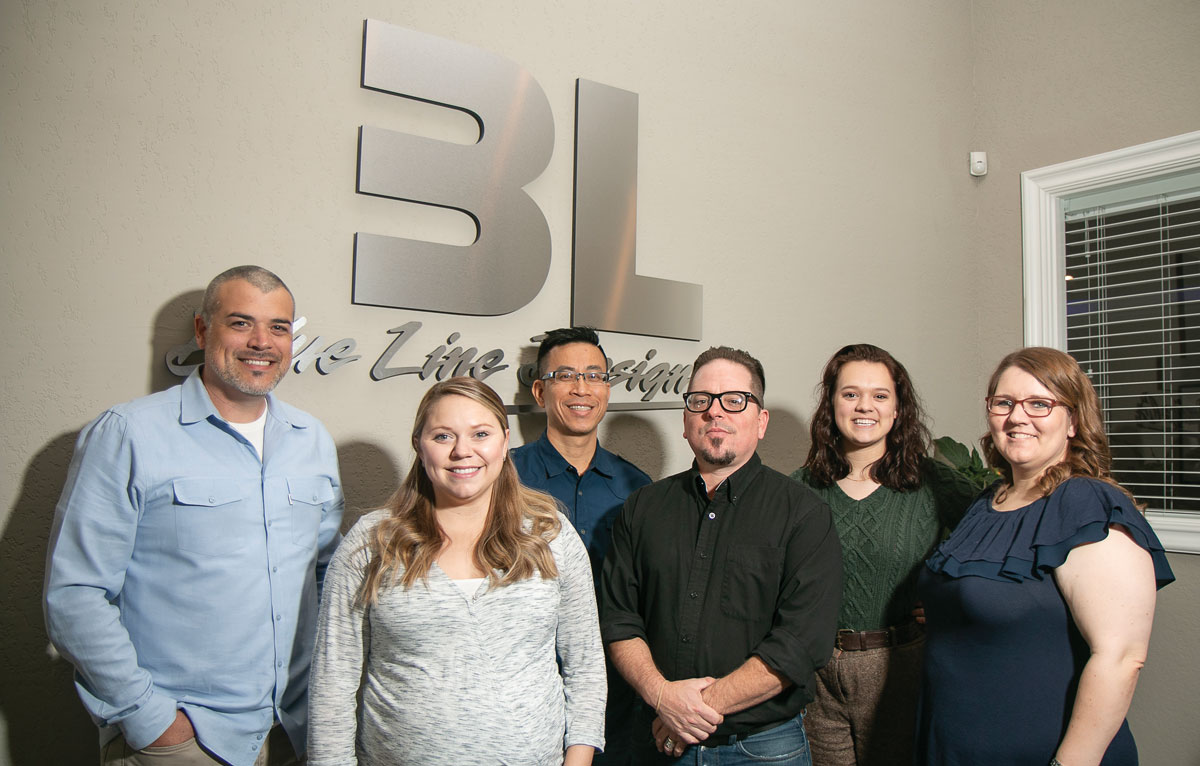 A residential design firm specializing in custom homes that range from 800 to 8,000 square feet, Blue Line Design Co. makes homeowners' dreams come true. The business can help clients create a custom plan for a home that fits their needs, tastes and budget. "The most common range is between 2,500 and 4,000 square feet. If time is limited, we also offer hundreds of stock plans by professional, certified building designers, which can be viewed and purchased on our website," Matt explained.
Blue Line Design Co. sells plans in every state, as well as around the world. Matt said customers can expect distinction, function and charm from their custom plans and notes the company also provides garage, pool house, carriage house and outdoor entertainment pavilion plans.
Another service offered by Blue Line Design is home energy audits and ratings. "Most municipalities require home inspections to be processed throughout the build. Simply give us a call and our inspector will be available within 24 hours," Matt promised.
Building relationships with land developers, custom builders, production builders and homeowners, Blue Line Design continues to grow each year. What started as a one-man shop now has six employees consisting of designers, draftsman and administrators. "The greatest part of being in this business is making dreams come true. It may be a little rocky throughout the process. Nobody is perfect, but the end result is priceless," Matt said, giving an honest account of the home design process.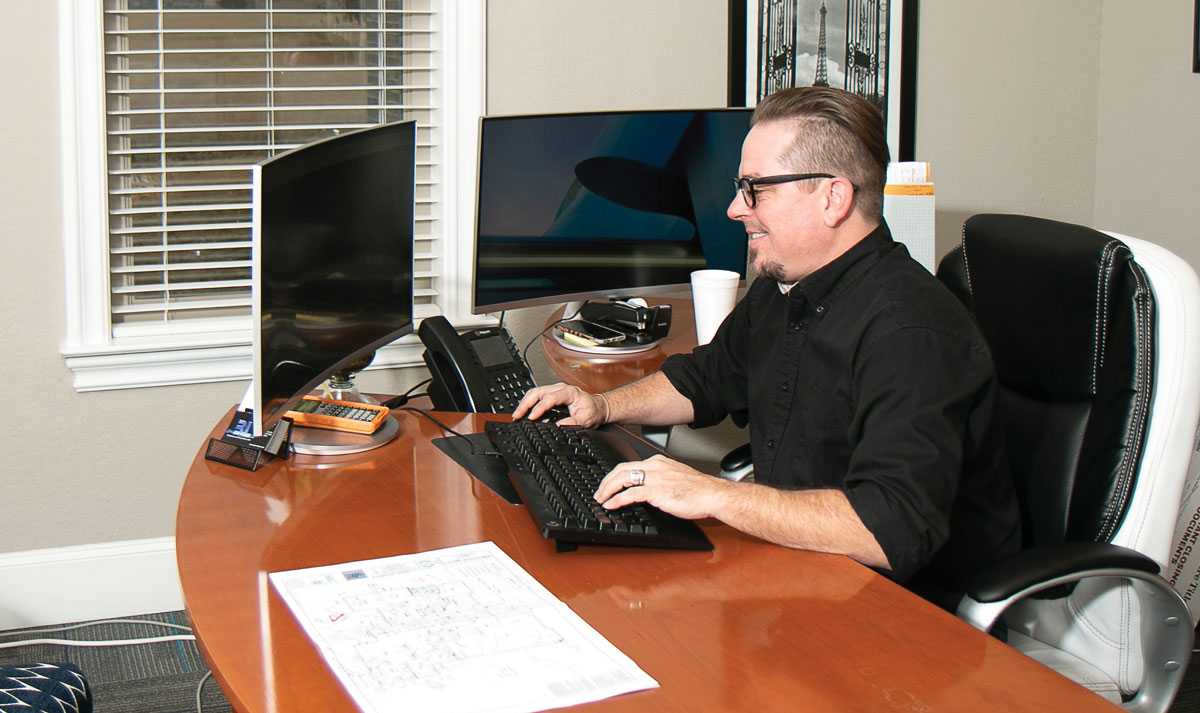 To give back to the community that supports its business, Blue Line Design continually assists various booster clubs. "Whether it be Heritage High School football, Midlothian High School and Heritage cheer or the Midlothian SPCA, we are always looking for opportunities to support the cities we love," Matt noted.
Matt also strives to assist individuals however possible. "A personal goal of mine would be to provide someone with the same opportunity I was given," he said. "I strive to notice the potential in everyone. There were many individuals who played a big role in the opportunities I've been given to grow and prosper throughout my life."
Matt recognizes that his family has been his biggest supporter, crediting his wife, Sunni, and children, daughter Makya and son Kadyn. Sunni is a personal trainer and fitness instructor. Makya is a sophomore and cheerleader at Heritage High School, and Kadyn is a seventh-grader and football player at Walnut Grove Middle School. "They are my personal motivation whom I love and cherish," Matt admitted.
Matt also credits his employees — Scott Wallace, Rachel Carter, Paige Tucker, Tabatha Dotson, Sonny Nguyen and Noah Young — for helping him and the business succeed. "I give special thanks to the best employees anyone could ask for!" he said.
Whether you're a first-time homebuyer or looking to downsize after years of homeownership, Blue Line Design Co. can assist you in your home design goals. Visit them online today for a photo gallery of options and find your dream design.
Blue Line Design Co.
130 Chieftain Dr., Ste. 101
Waxahachie, TX 75165
(972) 935-9710 • [email protected]
Hours:
Monday-Thursday: 8:30 a.m.-5:00 p.m.
Friday: 8:30 a.m.-4:00 p.m.
Written by Angel Morris