When Jason and Laurie Ruiz graduated from high school, they both attended Southwestern Assemblies of God University, a Christian university in Waxahachie.
The school offered a strong music program and music ministry, both of which were passions for Jason. "Laurie and I knew each other, but we didn't actually hit it off until several years later, when she hired me to take photos of her family," Jason explained. "I think he always had a crush on me," Laurie stated, smiling. In fact, Laurie was right. In 2012, Jason asked Laurie out on Valentine's Day, but she declined his offer.
Although the Valentine's date didn't work out, Laurie continued thinking about Jason. A few months later, she decided to contact him. Since time had passed, she thought she needed a good reason — and she had an idea. Laurie called Jason to see if he would be available to take family photos as a surprise for her mother's birthday. "OK, I'll be honest," she said laughing, "it was an excuse to see him!"
The photo session was a success, and eventually, the two began to text each other, and then they had their first date. "We met at a restaurant in Cedar Hill," Laurie stated. "Afterward, we went out for coffee because she didn't want the date to end," Jason boasted, as they both laughed. "You never know what it's like until you find the right person," Laurie shared, "but after our third date, I knew I wanted to marry him." They began talking frequently and started making excuses to see each other. After about six months, Jason and Laurie started to feel as though the future held something more permanent for them. "We'd discussed the idea of marriage, and I think we both knew it was what we wanted," Laurie shared, "but we hadn't gotten engaged." Like most women, Laurie dreamed of the perfect wedding, and she often went online to look at different wedding venues. "She found a location in Castroville, Texas, and she wanted us to check it out," Jason explained. "We weren't engaged or anything — it'd only been six months, but we went to see it."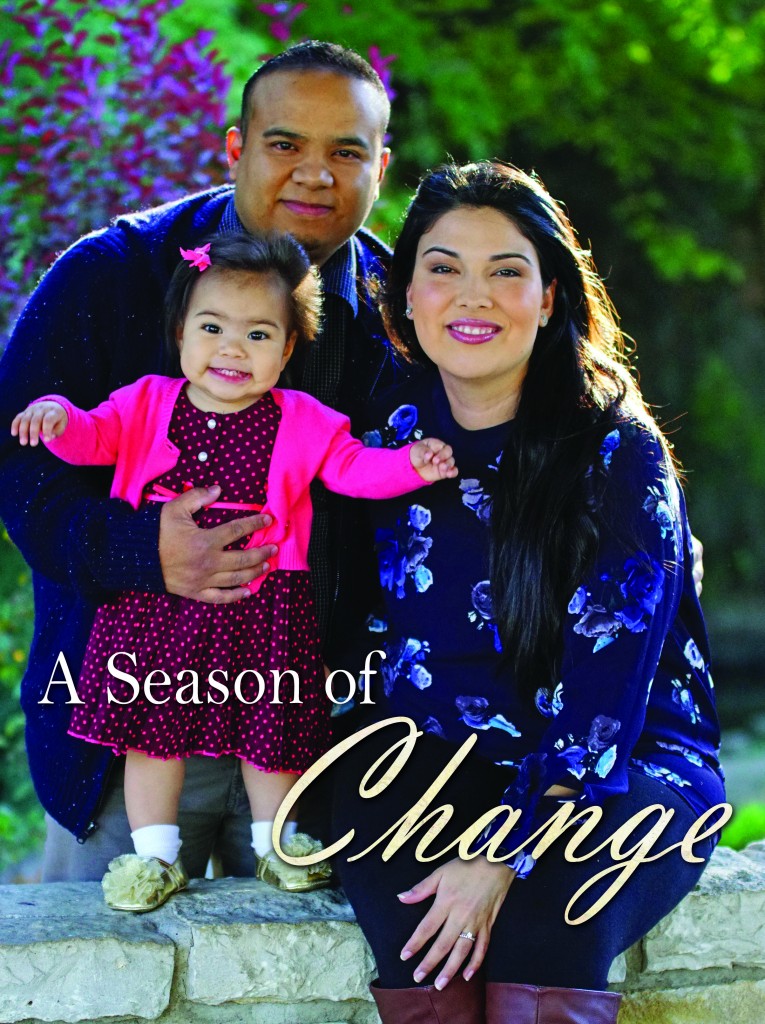 Not only did Jason and Laurie visit the venue, so did Jason and Laurie's family members. Laurie fell in love with the location, and because there was only one open date available during the summer of 2015 at the venue, they booked it. Laurie remembers thinking, Oh, my gosh — we're getting married! Jason recalled being fine with booking the venue, but not with the fact he hadn't yet proposed.
He immediately began planning how he would surprise his "unofficial" fiancée. He elicited support from the administrators of Lucy Mae McDonald Elementary school, in Ferris, where he'd worked as a music teacher for eight years. Friends and family members were in on Jason's plans. In stealth mode, they all watched Jason's proposal unfold from their seats in the back of the auditorium. Laurie sat in the front of the auditorium during what she thought was simply a musical production being given by Jason's students. But just before the last curtain call, Jason performed a song for Laurie, and when he finished singing, the stage curtain parted.
And with a little creativity and a lot of cooperation from his 200 second-graders, Jason's proposal revealed a stage full of young students holding a huge banner saying, "Will you marry me?" "I was shocked," Laurie admitted. "I cried. Our relatives cried, and audience members I didn't even know cried!" After getting married, the couple settled down in DeSoto, and continued attending Trinity Church in Cedar Hill. "At SAGU, I was involved in a music ministry called Spirit in Truth," Jason shared. Their group would minister to different churches in the community, and Jason felt a connection with Trinity Church. "It was the atmosphere," Jason stated simply. "Everyone was really friendly, and it had a really diverse culture — it just felt like the right place."
After joining the church, Jason and a few of his former colleagues started worship nights in Spanish, which lead to a Spanish worship service every three months. But a core group of members wanted an ongoing Spanish service. "We had Spanish interpreters, and church members would wear wireless transmitters, so they could understand Pastor Hennesy's sermons. We saw an opportunity to reach an even larger part of the Spanish community," Jason said, explaining the group's idea to begin a Spanish church. Their efforts started off small but grew rapidly, and now they have two Spanish services on Sundays, at 9:00 a.m. and 11:00 a.m. "Because of the overall growth in membership at Trinity, the church added an additional sanctuary, and eventually our Spanish congregation moved in there," Jason explained.
Sharing his passions for music and ministry through involvement with the worship team was amazingly rewarding. "I've always sung and been a worship leader," Jason explained, "and when I'm on stage, and sing, it feels like it's what I was created to do." In October 2014, Jason and Laurie welcomed their first child, Elliana. "And she's the joy of our lives!" Laurie exclaimed. Laurie was blessed to have four months of maternity leave, and when it was time for her to return to her job as an occupational therapist, the young couple had a decision to make. A major factor in their decision was their business, Jason and Laurie Photography, which had gained traction over the years. In June 2015, Jason resigned from his teaching position and took a break from his duties as a worship leader. "I never thought I would be a stay-at-home dad, but this is the decision Laurie and I made together," he stated.
And being at home has given him a new respect for all of the hard work that goes into being a stay-at-home parent. "For me, it's been the greatest thing I've been able to do so far," Jason shared proudly. "It was a hard decision not to be a stay-at-home mom myself, but we did what was best for our family," Laurie shared. "Having Jason at home with Elliana has been good for us. I believe God takes us through different seasons to stretch and strengthen us as a family — this is a season of change for us, and we are embracing it."
Written by Diane Reaux.