MANSFIELD, TX — Dr. Marcelle Petry is as diverse and intriguing as her native country. Guyana, her place of birth, is one of the few Caribbean countries that is not an island and is the only country in South America where English is the official language. With one of the largest rainforests in South America, Guyana is one of the most biodiverse countries in the world. It has the largest community-owned conservation land (or area), is home to one of the tallest wooden churches in the world and — no surprise — had an educational system that was once considered to be among the best in the Caribbean and all of South America.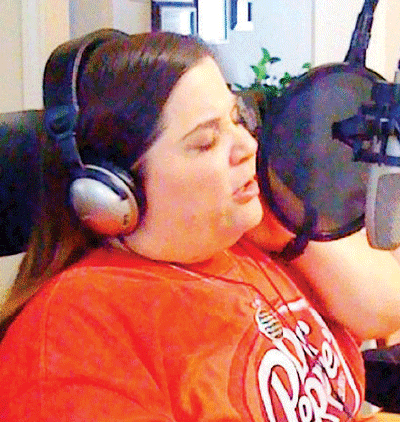 Her parents worked long, hard hours, scheduling their careers so one parent would always be home with the children while the other worked resulting in no need for day care. With Marcelle helping out, theirs was a close and loving family.
Marcelle graduated from Oral Roberts University with honors and a degree in biology and chemistry. She then turned her attention to chiropractic care and earned a second degree from Parker Chiropractic College in 2003. With a lifetime of caring for others, it was the perfect fit for Marcelle. After graduation from Oral Roberts, she went on a mission — serving in Africa while her family relocated to Texas, finding a new home with the Potter's House in Dallas.
"I said, 'Well, OK, I guess I am going to Texas,' because I had to be where my family is!" With family in the Mansfield, Arlington and Dallas areas, it was easy for Marcelle to lay down roots, but it was when she met and married Eric Petry, after a six-month courtship, that she called Mansfield home. Once again, Marcelle found a perfect fit. With a degree from Lamar University and his MBA from Southern Methodist University, Eric shared the same values as Marcelle, putting education, career and family on the top of his list.
Today, Marcelle cares for her two children, owns and operates her own business and tutors a group of young homeschooled children. Never in her wildest dreams would Marcelle have ever believed she would also be training for a marathon! But with a schedule that would leave most people exhausted, Marcelle has found running actually rejuvenates her. Even when she walks, it is at a pace that surpasses most joggers. "I can't believe it," she said. "I am not a runner! Trust me. I did a fun run, a 5K in college, and it was terrible. I had dark circles under my eyes and thought, What is happening to me? I was so tired."
But today, she has her eye on a race far greater than three miles. "It was a challenge that came from my mother," she laughed. On one fateful day, Marcelle had agreed to go hiking with her mother, a very fit, very enthusiastic outdoorswoman. "The next thing I knew," Marcelle said, "I was walking 10 miles." And the seed was planted.
Following the birth of her second child last year, Marcelle wanted to lose unwanted baby weight. But the 5K races that turned into 10-mile walks reawakened the ancestral roots of Mavis Lewis. Take something and make it bigger. Become something and make it better.
"But I had no idea what a commitment this is," Marcelle said of marathon training. It is not just the pounding that the body endures with the long and often tedious runs down rural roads and jogging paths. Marcelle was surprised by the amount of time one must give to training.
"It's very humbling," she said. "I have had to rely on family to help, because I cannot do this alone. I've called my siblings to say, 'Look, I took care of you. I was never mean to you. I was fun so — payback!' It's hard because I need help, but I don't want to take advantage of my family."
What Marcelle quickly discovered was marathon training is not a lone sport. There is a reason less than five percent of the American population has ever run a marathon. The drop-out rate of those who begin training but quit due to injury, time constraint and/or physical and mental fatigue is over 50 percent. Once again, for Marcelle, the importance of family is highlighted. From her husband and mother, she is given inspiration and motivation. From her siblings she is given support, time and love and from her children, Marcelle receives the greatest gift. "I am doing this for them. I want them to see that I can do this. I will do this!"
But with a schedule that would leave most people exhausted, Marcelle has found running actually rejuvenates her.
As she talks about the race, she envisions the finish line at the MetroPCS Dallas Marathon (formerly Dallas Whiterock Marathon) this month. She anticipates "the wall" at mile 18, sore limbs and emotional distress, but she also sees the destiny of her own children and, like her mother and grandmother before her, knows that this marathon is so much more than a race or a way to lose baby fat. It is a metaphor for life. It is the new challenge set before her. From one cake, Mavis built a new life, and from one mile, Marcelle has changed one.
Those who know Heather Griffin best recognize her by four things: her big smile, the color purple, her sunglasses and her thumbs up. "I once took a picture not doing thumbs up and someone asked, 'Is that you, Heather?' They didn't recognize me," Heather laughed. Despite a mysterious illness that left her paralyzed from the chest down, Heather has maintained a positive attitude for over 32 years.
In 1980 when Heather was 5 years old, she complained of an intense stomach ache. The pain intensified over night, so her mom, Verna, took her to the doctor's office. He believed the pain came from her appendix, so he ordered surgery to have it removed. After the surgery, however, Heather didn't feel any better, and the doctors could not figure out the cause of the pain.
Verna, however, noticed Heather often fell without reason. She believed it was from the pain, but she told the doctors nonetheless, and they started to prod Heather's feet with pins. They soon realized Heather couldn't feel anything in her legs. "Paralysis was starting to take over the body," Heather recalled. "And within five days, the paralysis reached chest level."
The doctors rushed to perform MRIs and CAT scans. One of the tests revealed a black spot on Heather's spinal cord. "The doctors asked Mom and Dad if they had taken me overseas or if I had anything injected in my spine," Heather said. "They couldn't figure out how it got there. They even came out with cameras
after surgery because they had never seen anything like this before." They told Heather's family she would never walk again. Heather's mom, ended up in the emergency room after receiving this news.
While in back surgery, the doctors discovered a bacterial abscess in her spinal cord. The abscess had damaged the nerves in her spinal cord, causing the paralysis. The paralysis stopped at chest level, but it wasn't supposed to. "She is a miracle child," Verna explained. "The doctors told me when the paralysis reached her brain, she'd be gone." Prayers and one of the many antibiotics kept the paralysis from traveling any further than chest level. Verna recalled the first time she saw Heather after surgery. "I said a simple, sincere prayer, 'God, if you will spare Heather's life, I will take the best possible care of her,'" Verna remembered. To this day, Verna has kept her promise, taking care of Heather throughout her school years and now, her singing career.
Life after paralysis looked very different for Heather. Their home had steps, so they needed to build a ramp and purchase a larger, more accommodating vehicle for Heather's wheelchair. "I used to love to roller skate," Heather remembered. "I always say, 'Look for the girl on roller skates in heaven because it's going to be me!'"
When the Griffin family moved to Mansfield in 1982, they faced a new set of challenges that focused on making the schools more wheelchair-accessible. "We had to fight," Verna said. "The outside building where Heather had classes did not have a ramp, only steps up to the door. Heather would have to go further around to the side door to get in. After a period of time, we met with school officials. I asked them, "If Heather were your daughter, would you want her to go around the building or just cross the street to go into the building." Soon, the necessary changes were made.
In addition to ramps and coverings, the Griffin family worked on wheelchair-accessible bathrooms, larger classroom doors and handicapped parking spots. These things were not only done for Heather, but for future students with such needs. Verna and her husband, Danny, were also the first husband-wife team of special education bus drivers. They drove buses for 20 years straight while also pastoring the Walnut Creek Church of God. Danny and Verna pastored the church for 21 years until Danny's death in 2003 of brain cancer. Because of their dedication to driving children with special needs, the Mansfield ISD operations complex was named  after Danny Griffin in 2007. "They wanted to name a school after Danny, but since he was a bus driver and not a teacher, the whole town rallied, and they approved naming the operations complex after him."
The doctors told Heather singing would be an enormous challenge to her because of the paralysis affecting her lungs. Heather, however, looked the challenge in the eye and kept marching on. In 2006, Heather won the title of Mansfield's Hometown Idol, and that got her music ministry started. "I was able to get a CD demo and head shots through winning the contest," Heather explained. "In 2007, I joined the Southern Gospel Music Association (SGMA) and from then on, it's just taken off. In 2008 and 2012, I was named the female soloist of the year in the SGMA, and I have three CDs out."
Heather now travels around the state singing for churches and special events. Her most memorable concert was singing for the Tarrant County Special Olympics for two years in a row. "I sang 'God Bless the USA' there, which was the same song I sang for the Home Town Idol Contest," Heather said. "That was very special for me."
At her concerts, Heather encourages people with her story. "I let people know you can still go on even when you have tragedy facing you," Heather explained. "You know, just be an inspiration to let people know to not give up, to not quit. We do serve a miracle-working God."
Heather keeps going because of her faith in God. "He never gives up on us, so why should we give up on Him?" Heather said. "Look what he's done for me, sparing my life. So why not share it?"
In addition to her singing, Heather  has also taught Sunday school for 19 years. "Kids I have taught are married now and have kids of their own," Heather laughed.
Heather's nephews, Bryce and Wesley Ray, are very special to her.  Her sister, Sheree, and Sheree's husband, Gary, are very supportive of Heather's ministry. "Heather reminds me a lot of her dad," Verna laughed. "Her dad never had an enemy. If he was sitting in here today, someone would walk in and say 'Hello there, Danny!' I know her dad would be very proud of her. We referred to her dad as a people magnet, and Heather is the same way. Everyone loves Heather."
Written by Mikaela Mathews.